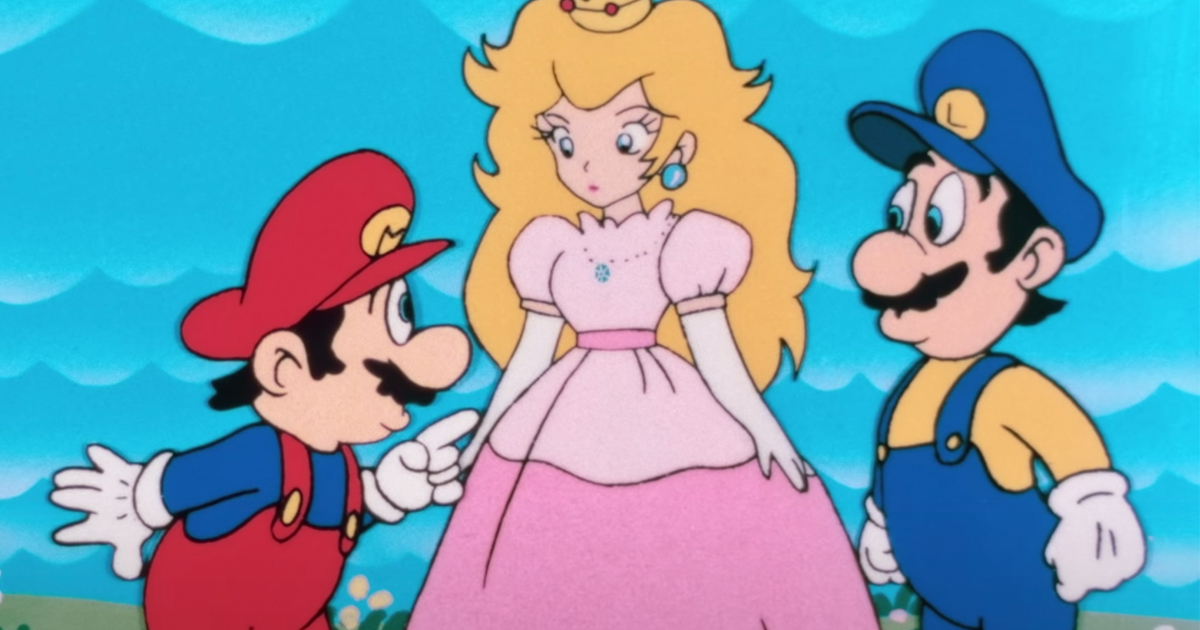 A new 4k restoration of a rare 1986 Mario anime called Super Mario Bros.: The Great Mission to Rescue Princess Peach! has been uploaded to YouTube.
In 1986, Mario was already popular in Japan, so Grouper Productions collaborated with Nintendo to produce a Mario movie. To advertise the anime, they released Mario phone cards, watches, rice containers, ramen noodles, a manga, an art book, three riddle books, a picture book, and an original soundtrack released on both vinyl & cassette. On July 20, 1986, the anime came out in theaters across Japan. VAP Video later released the film on retail VHS and Betamax cassettes in Japan. There have been no international releases, and no DVD or Blu-ray releases. In July 2021, Carnivol released a scan of the 16mm film on YouTube. In the description, Carnivol announced that restoration group FemboyFilms would be restoring the film in 4K. FemboyFilms released their final 4K restoration of the film.
Directed by Masami Hata and produced by Masakatsu Suzuki and Tsunemasa Hatano, the plot centers on Mario and Luigi (who wears a yellow shirt rather than his familiar green one) , who go on a quest to save Princess Toadstool from King Koopa, after she escapes from her video game. It is notable for being the first movie based on a video game, predating the live-action Super Mario Bros. movie by seven years.
The  widely panned live-action Super Mario Bros. film was released theatrically in 1993, starring Bob Hoskins as Mario and John Leguizamo as Luigi. There were a few animated Mario series- The Super Mario Bros. Super Show!, which ran from 1989 to 1990, The Adventures of Super Mario Bros. 3 in 1990, and Super Mario World in 1992, . An animated film based on the series created by Illumination Entertainment is currently in production. A new feature length animated film starring Chris Pratt, Anya Taylor-Joy, Charlie Day, Jack Black, Keegan-Michael Key, Seth Rogen, Fred Armisen, Kevin Michael Richardson and Sebastian Maniscalco , is currently in development.
You can watch Super Mario Bros.: The Great Mission to Rescue Princess Peach! below (be sure to put the closed caption on):