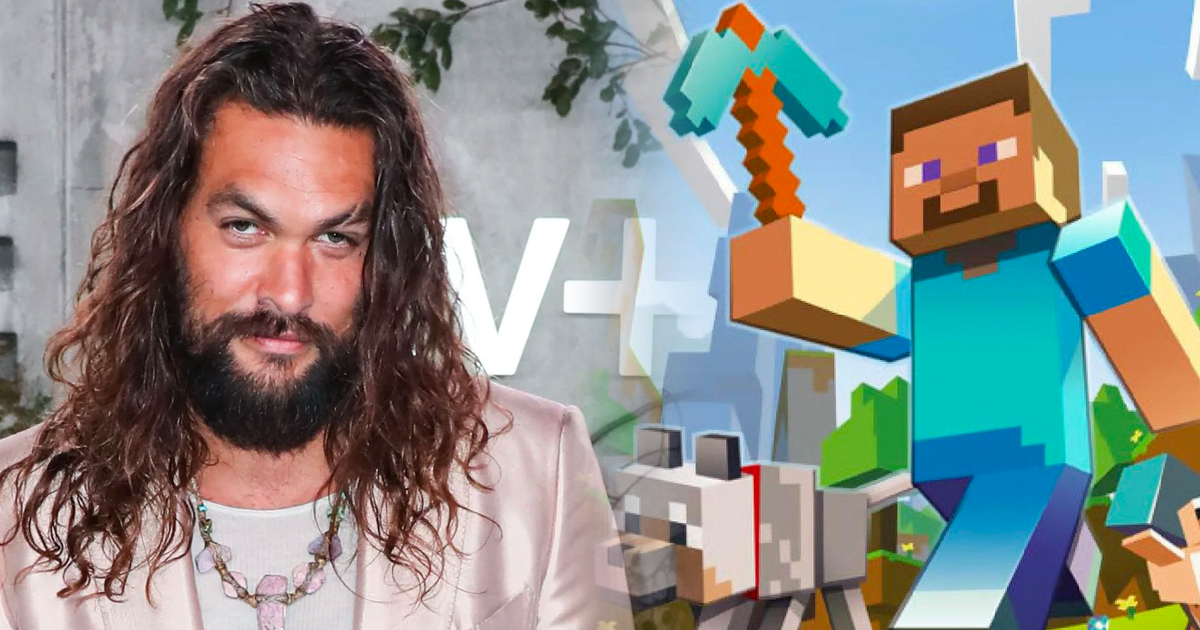 Jason Momoa will be getting his blocky 3D build on, as he is set to star in a movie based on the wildly popular video game Minecraft  for Warner Bros. Minecraft was released in 2011 and lets players to build constructions and planets out of bricks. The game was a hit, with 100 million users just a few years after its release, prompting Microsoft to buy Mojang for $2.5 billion in 2014.
In Minecraft, players explore a blocky, procedurally generated 3D world with virtually infinite terrain, and may discover and extract raw materials, craft tools and items, and build structures, earthworks and simple machines. Depending on game mode, players can fight computer-controlled mobs, as well as cooperate with or compete against other players in the same world. Game modes include a survival mode, in which players must acquire resources to build the world and maintain health, and a creative mode where players have unlimited resources and access to flight. Players can modify the game to create new gameplay mechanics, items, and assets.
The game has spawned a merchandizing empire, from figures to lunch boxes to bedsheets. A feature film seems inevitable, but given the building nature of the game and that the game is composed of rough 3D objects,  adapted into a live action film may b e a bit of a challenge.
Napoleon Dynamite filmmaker Jared Hess will direct the film, Dune producer Mary Parent and Roy Lee will produce, and Jill Messick will receive a posthumous producing credit for developing the film before her death in 2018. Executive producers include Jon Berg, Cale Boyter and Jon Spaihts. There is no word on when the film will begin production.