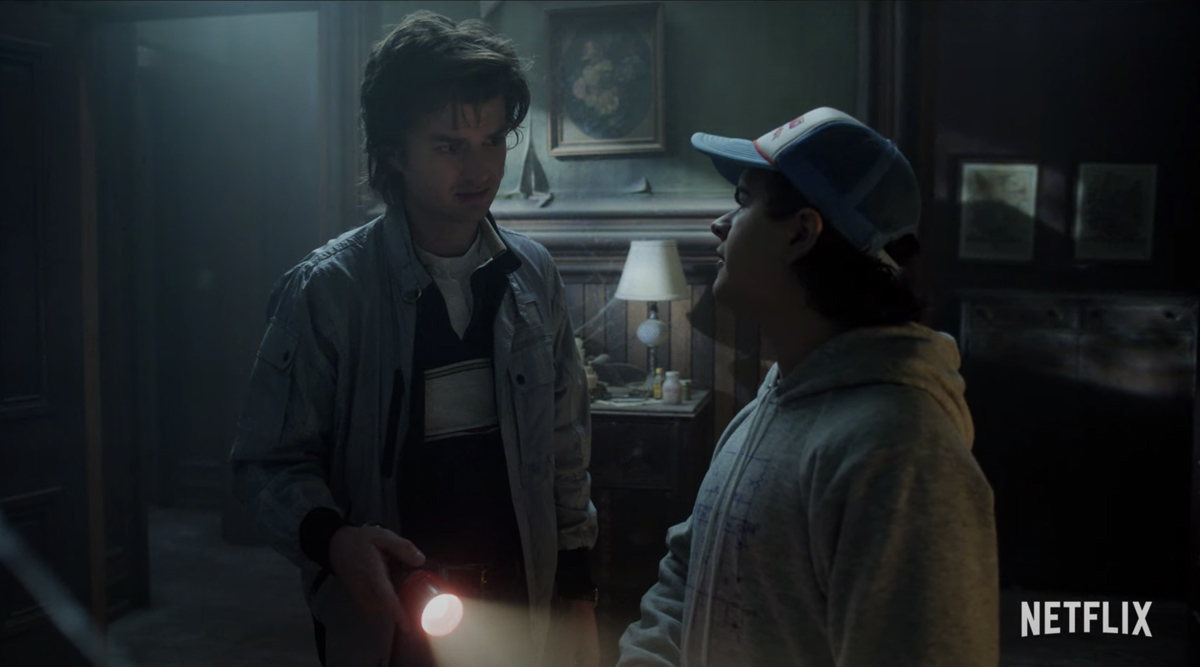 Netflix has given us another teaser for the highly anticipated fourth and final season of Stranger Things. In it we see what appears to be some bad goings on at the Creel house approximately 70 years ago. The teaser cuts to present day where our Hawkins Scooby gang is investigating the now-abandoned Creel house.
When we left Stranger Things in season 3, the Byers family was heading out of Hawkins after the battle with the Mind Flayer, with Jim Hopper seemingly dead, though as we saw in last year's pre-COVID trailer, "From Russia with Love," that's not necessarily the case.
Stranger Things Season 4 is set for release in 2022.