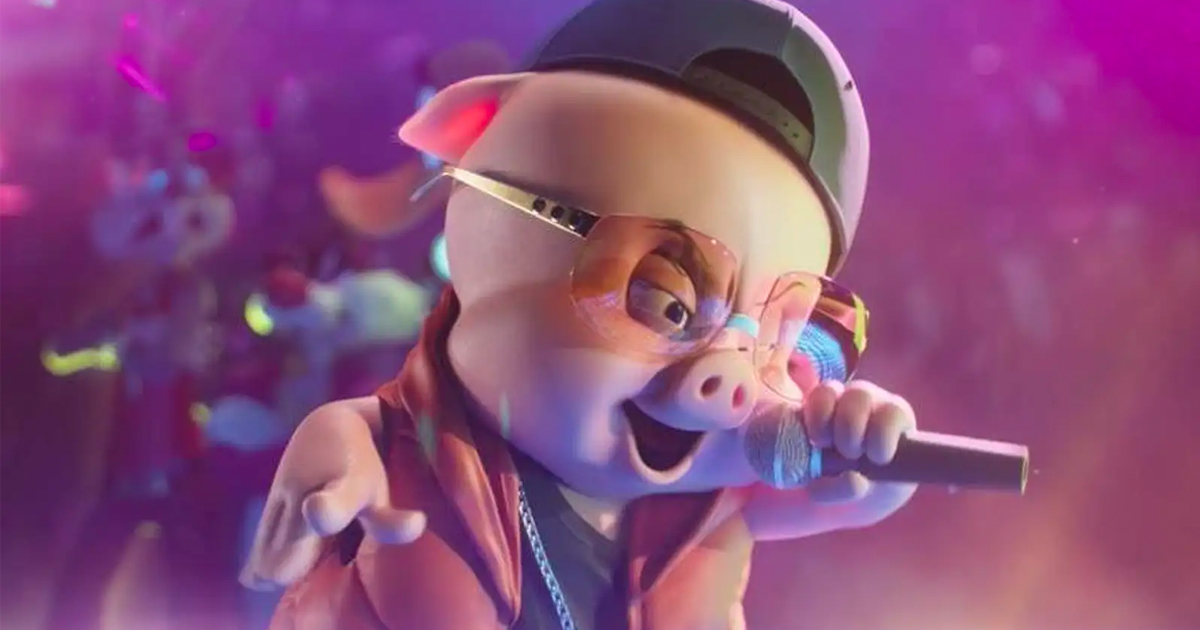 Warner Bros. has release a new clip from their upcoming Looney Tunes film Space Jam: A New Legacy in which Porky Pig appears to be engaging in a rap battle with Don Cheadle's Al-G Rhythm while surrounded by his hip hop posse consisting of Bugs, Daffy, Sylvester, Lola, Gossamer and Lebron James.
The original Space Jam received mixed-to-negative reviews from critics, with a 35% on Rotten Tomatoes. A common critique of the film was that it was more marketing focused than character based. Perhaps the most damning review was from legendary Looney Tunes director Chuck Jones. In a 1998 interview, he said the film was 'terrible," citing that if  was true to the source material, Bugs Bunny wouldn't need anyone's help (let alone Michael Jordan's) in dealing with the Monstars, and that he would be able to do so in a 7-minute short rather than a 90-minute movie. He also stated, "I can tell you, with the utmost confidence, Porky Pig would never say 'I think I wet myself'."
We'd hate to see what he'd say about Porky in a rap battle.
Despite this apparent stray from the source material, Warner Bros. is currently paying homage to the original cartoons in their fantastic Looney Tunes Cartoons shorts on HBO Max.  
Space Jam: A New Legacy is available in theaters and to stream on HBO Max on July 16, in the US only, for 31 days from theatrical release, at no extra cost to subscribers.