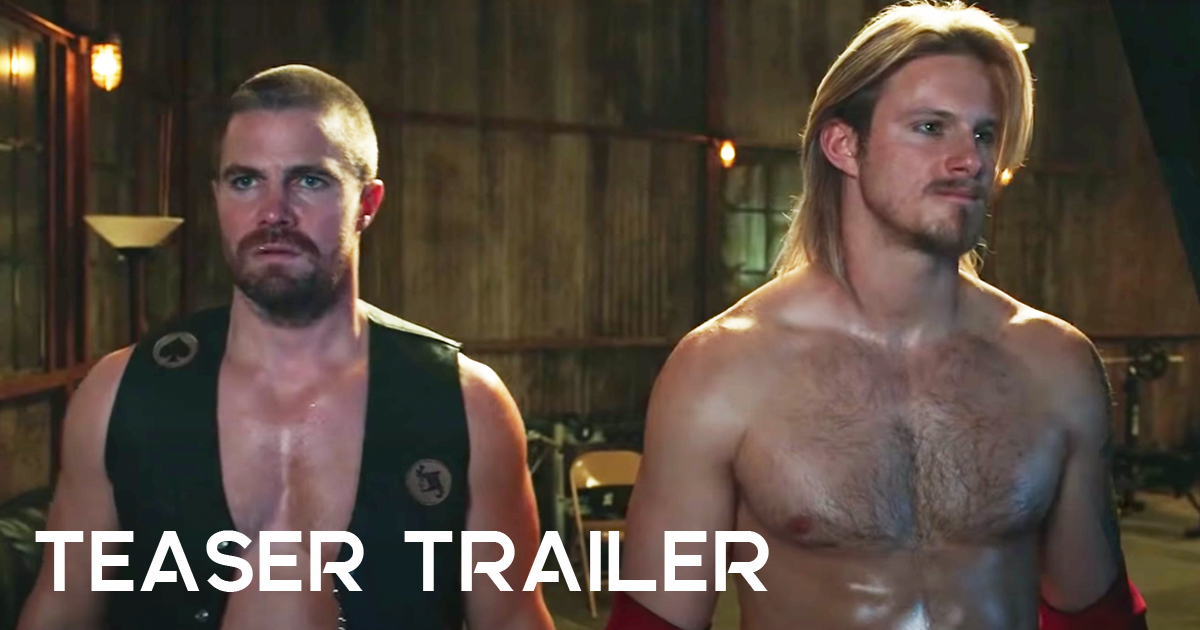 We have our first look at the upcoming STARZ series, Heels, which is Stephen Amell's first post-Arrow gig. Production had a couple of hiccups, first with Amell contracting COVID and then suffering from a back injury, both resulting in lengthy halts in filming.
Written by Michael Waldron and directed by Peter Segal, with Mike O'Malley as showrunner, Heels is a story about the men and women who chase their dreams in the world of small town pro wrestling. Set in a close-knit Georgia community, it follows a family-owned wrestling promotion as two brothers and rivals, Jack Spade (Stephen Amell) and Ace Spade (Alexander Ludwig), war over their late father's legacy. In the ring, somebody must play the good guy (Ludwig) and somebody must play their nemesis, the heel (Amell). But in the real world, those characters can be hard to live up to — or hard to leave behind.
The first season will consist of eight one-hour episodes and will debut on Sunday, August 15, 2021.