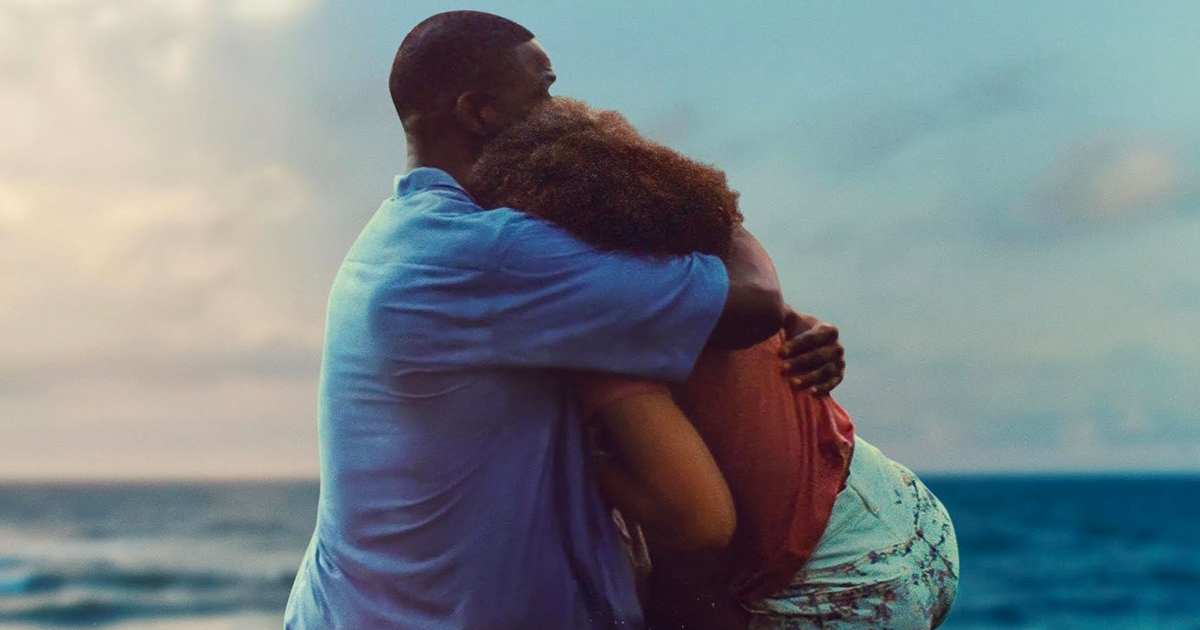 Writer/Director Trey Edward Shults takes us behind the doors of a picture-perfect suburban family consisting of successful, attractive parents (Sterling K. Brown and Renée Elise Goldsberry) and exemplary kids (Kelvin Harrison Jr., Taylor Russell). The well-to-do household appears to be the model American family, but, as we often find, families can be complex and things are rarely that simple.
Focusing to a large extent on the children, the film takes on the difficult task of capturing the kaleidoscope of feelings, emotions, and experiences that comprise adolescence. Shults merges the various hued fragments that encompass the coming of age experience to paint a distinct yet familiar pattern for each sibling.
On the surface, the son, Tyler (Harrison Jr.), is the kid everyone wants to be – the popular high school wrestling star on the path to sports scholarships, all while dating the most attractive girl in school, Alexis (Alexa Demie). Yet there is an underlying melancholy that follows him. Behind his promising facade, life is not nearly as perfect. His overbearing father (Brown) consistently pushes Tyler toward success, attempting to orchestrate his every move.
Unbeknownst to his family, Tyler is also dealing with a string of personal stressors all that threatens to derail his wrestling future. His story serves a vicarious trip into the typical reckless behavior of youth – partying with his friends, driving around blasting music while hanging his head out of the car window and sharing moments of passion in the ocean with his girlfriend. While this helps to temporarily suppress stress, he becomes increasingly reliant on painkillers that bring about a manic unraveling.
The other side of the coin is Tyler's sister, Emily (Taylor Russell). Unlike her brother, she tends to linger in the background. Quieter and more reserved, she only drawing a fraction of the attention her brother receives from their parents and classmates. Through her, we explore the more innocent essence of being a teenager. Sweet, tender moments that highly contrast yet still complement those of her brother – flirting, going for ice cream, holding hands, riding a bike with the wind blowing through your hair. While Tyler's journey is often bleak and anxiety-ridden, Emily's is hopeful and bright.
During the film, there is a strong tonal shift that some may find a bit jarring. The contrast between the two risks making the siblings' stories feels like completely different films. Instead, the shared fragments crossover so each journey complements the other – and they are stronger for it. Although they sit on different ends of the spectrum, both find ways to capture the spirit of youth while incorporating the themes of forgiveness, love, and the fragility of life.
The film also covers a number of current social issues. Never do you feel like Shults is leading us to a definitive stance on the film's events. It is neither preachy or obvious in its convictions. The focus remains on the family dynamic, revealing the complexity of parenting and just broken even "ideal" families can be. No one is portrayed as a hero or a villain – even when their actions are vile or unjustifiable. The questions are proposed, leaving the viewer to fill in the answers.
Kelvin Harrison Jr. displays a fervent conviction as we follow Tyler's every move during the first half of the film – a balancing act where the anxiety of life's chaos almost drives him and viewers almost to the point of submission. The film heads toward relentlessness, driving home some points repeatedly (when less may have been more), but his performance holds it together.
Sterling K. Brown gives his typical seemingly effortless (in a good way) performance. Although he does have one scene in the second half that will tear any parent's heart in half of the film. Alexa Demie, Lucas Hodges, and Renée Elise Goldsberry are all superb in supporting performances that are all impactful in different ways.
But it is Taylor Russell, like Emily, who is the standout. She is never showy or melodramatic which would be easy to slip into in such a film. Her subtle, often beautiful, performance carries an innocence and a sense of hope that is often lost in our crazy world. While facing scores of conflicting feelings and pain, it is her passionate optimism that shines through. One of my favorite performances of the year, a true breakout.
The film is beautifully shot and features a film score by Trent Reznor and Atticus Ross that is reminiscent of their work in "The Social Network." The score consists of long, abstract notes that feel reflective while played under the restrained moments and also amplify the growing intensity as situations spiral out of control.
Films like "Waves" remind us about our similarities while exploring our differences, no matter how vast they seem. It resonates long after viewing because it almost demands us to find compassion toward the fragile humanity we all share.
Summary
An exploration of the complicated, modern American household showing both the distress and beauty.