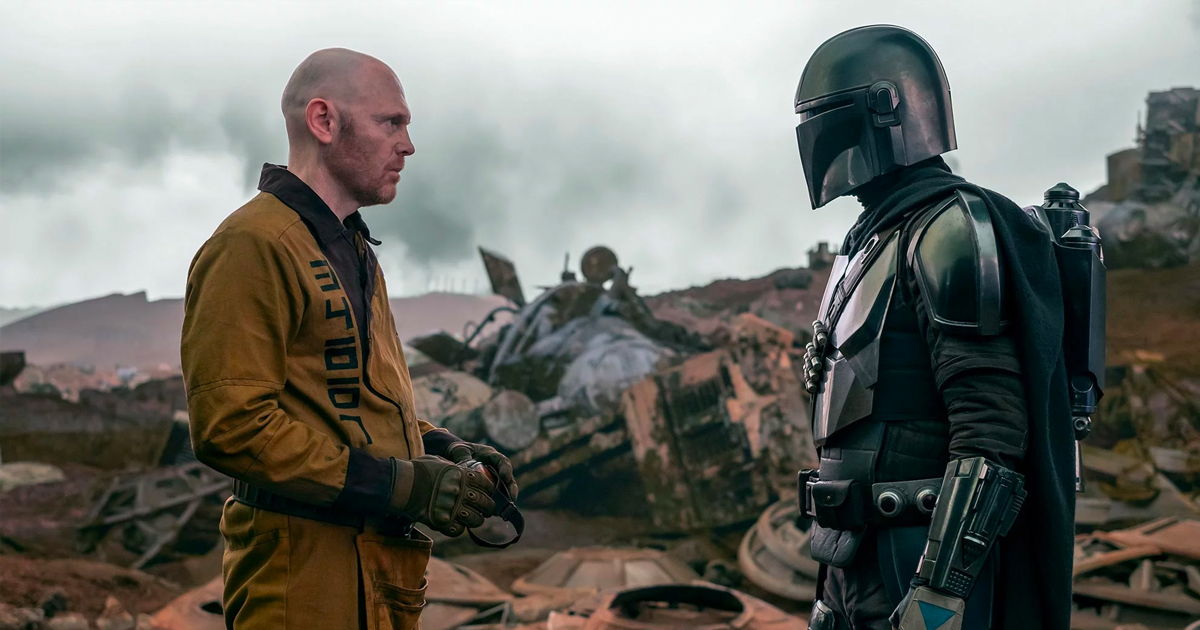 Bill Burr's performance as mercenary and former Imperial officer Migs Mayfeld on Disney+s The Mandalorian has gained universal praise, particularly in the Season 2 episode "The Believer," but fans have been quick to point out that we've never seen a Star Wars character with a Boston accent before.
On a recent appearance on The Tonight Show with Jimmy Fallon, Burr defended his accent in the sci-fi universe, citing the fact that everyone in Star Wars miraculously speaks English, joking "Wouldn't it be weird if you went to a galaxy far, far away, and you got off and someone was like 'Hey, how's it going? and you totally understand them? He also pointed out that Han and Chewbacca communicate with ease despite the fact that Chewie doesn't speak English. "What about the fact that Han Solo is speaking to a Bigfoot? He's speaking Bigfoot, Han Solo's speaking English; they never break character…and that was all fine."
Perhaps Burr's best defense was that C3PO speaks with an English accent. "How about C3PO with an English accent? That was OK? The guy'd been knighted? He just played the Royal Albert Hall and now he's hanging out with….Luke Skywalker?"
Burr also discussed his performance in the Judd Apatow film The King of Staten Island opposite Pete Davidson and Marisa Tomei.  You can watch Burr's appearance on The Tonight Show below.