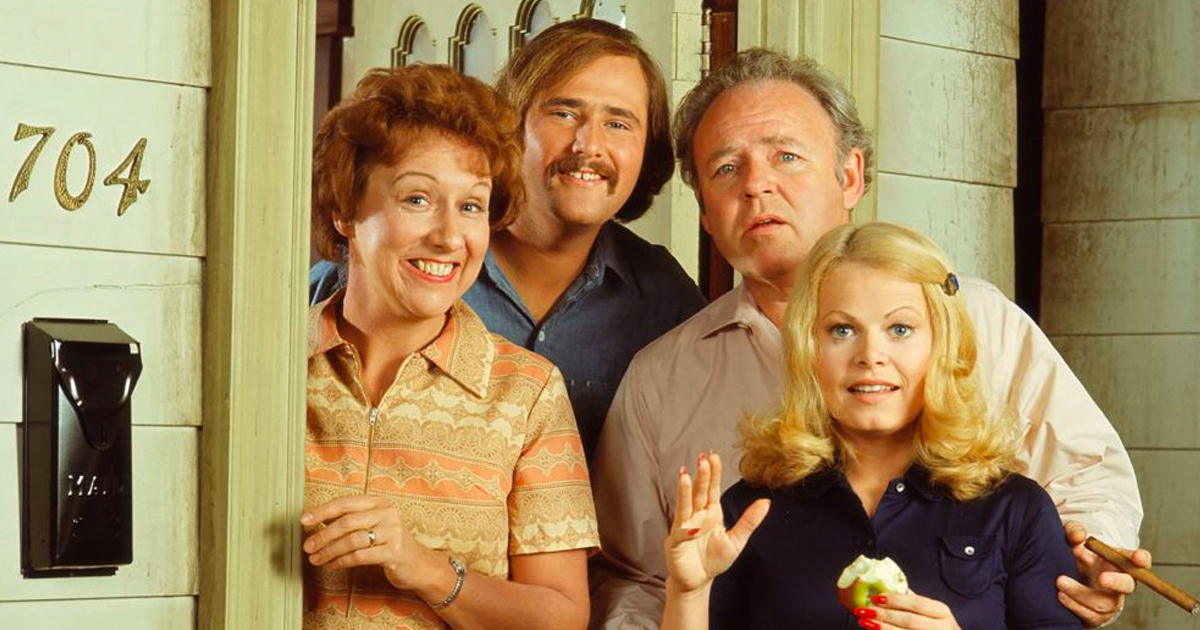 Believe it or not, today marks 50 years since America was first introduced to the controversial, hysterical, loveable, and influential cast of All in the Family. On Tuesday, January 12, 1971, at 9:30pm Archie Bunker (Carroll O'Connor) marched his way onto the screen and into the homes of, what came to be, millions of Americans.
The sitcom television series officially premiered with "Meet the Bunkers" starring Archie Bunker alongside his wife, Edith Bunker (Jean Stapleton), son-in-law Michael 'Meathead' Stivic (Rob Reiner), daughter Gloria Bunker-Stivic (Sally Struthers), and neighbor Lionel Jefferson (Mike Evans).
Opening Theme
Nine years, nine seasons, 205 episodes, and 7 spinoffs later, All in the Family made it's permanent mark on American culture and the legacy of television sitcoms as we know them today. That's why Screen Radar is counting down our Top 5 favorite All in the Family moments.
5) A Sock And A Sock And A Shoe And A Shoe!
4) Equal Pay – Women's Liberation
3) Archie Bunker's Editorial on Gun Control
2) Archie Bunker vs. Maude on FDR
1) Sammy Davis Jr. Kisses Archie Bunker