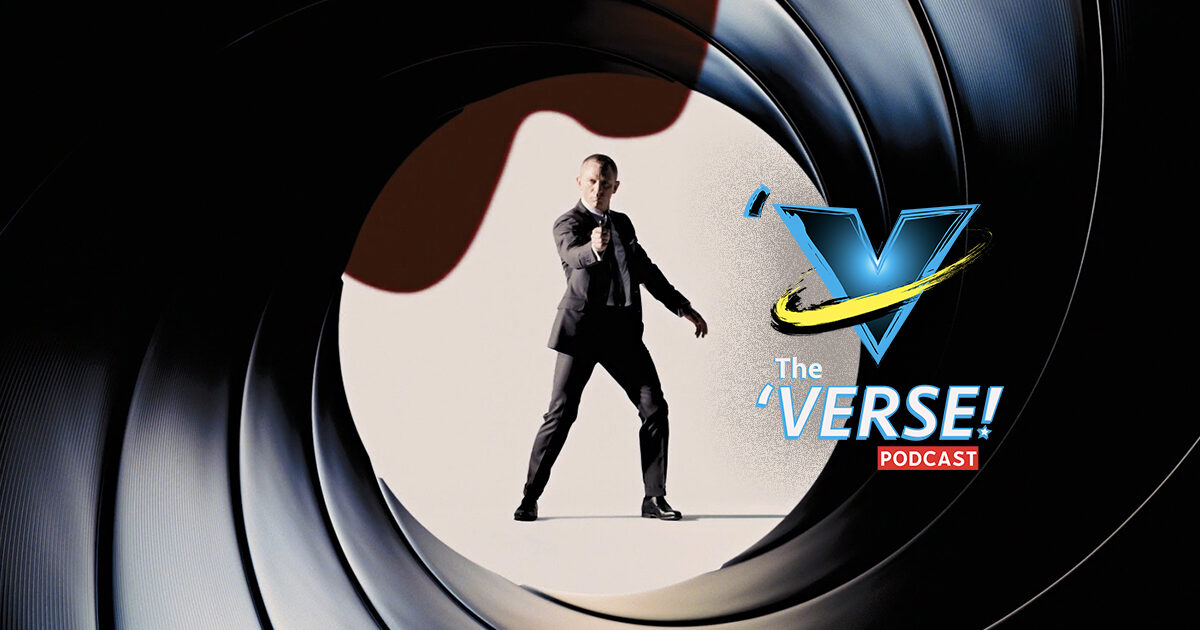 The squad reviews No Time to Die, Daniel Craig's fifth and final movie as James Bond. We read some poetry and cover our favorite moments, best performances, and even our least favorite moments. Tune in to get our takes on James Bond in love, the mustache-twirling evil portrayals of Starvro Blofeld by Christoph Waltz and Lyutsifer Safin by Rami Malek, and every heart-pounding action scene in between.
And if you stick around to the end there may be an extended post-credit scene where a heated debate over the best and worst Bond theme songs are discussed. Norm and KW really butt heads. Do you agree with our selections?
In our news section we cover a slew of fresh trailer drops including HBO's House of the Dragon and DC Fandome. We also discuss the announcement of Marvel's new Agatha Harkness series, The Expanse season six release date, and Jodie Whittaker's final Doctor Who season. Oh, and Harrison Ford's shoulder is still messed up from Indiana Jones filming.
Finally, it's an extra fun-filled news section this week as we debrief on New York Comic Con!
Subscribe to The 'Verse! at these wonderful podcast locations and more:
See you next time in The 'Verse! Follow us on Twitter, too.