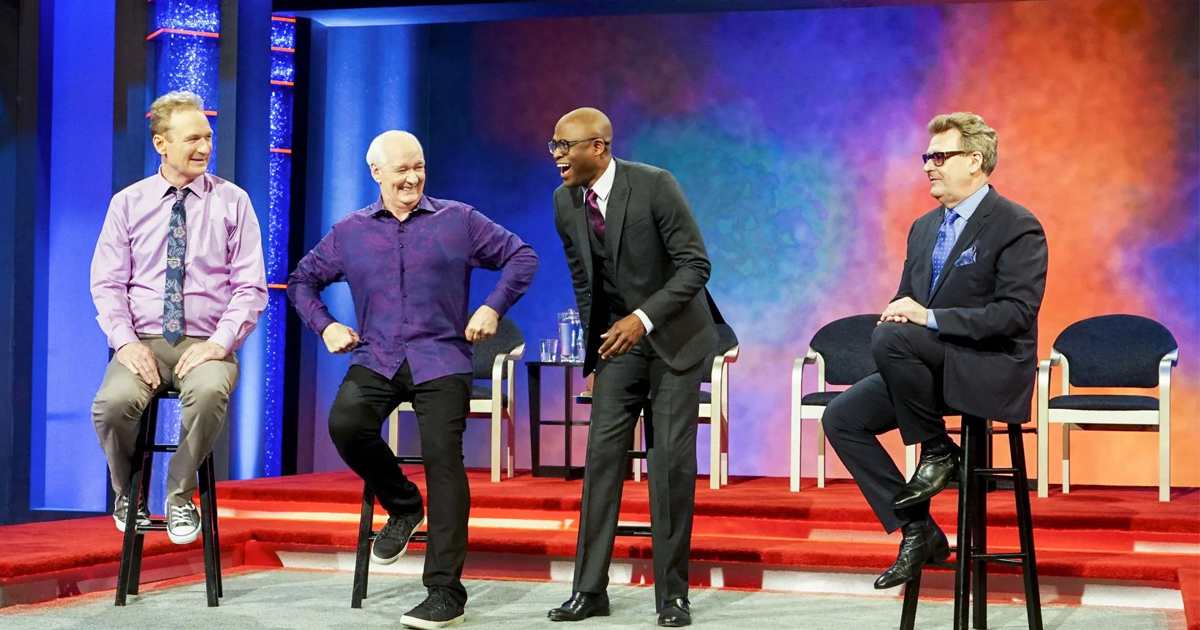 Whose Line Is It Anyway?, the long running improvisational "game show" has been canceled after 12 years on the CW. The news was broke by veteran Whose Line performer Colin Mochrie via Twitter.  "Hey everyone," he wrote. "Hope you are enjoying the current season of Whose Line. In January, we shoot our final season. Thank you all for the support over the years."
The series has had a long history, going back to the original British incarnation in 1988. After a brief run on BBC radio, the tv series ran on Britain's public broadcast television station,  Channel 4. It was hosted by Clive Anderson and featured comedians such as John Sessions, Stephen Fry, Paul Merton, Mike McShane, and Josie Lawrence. Eventually, American comedians like Ryan Stiles, Colin Mochrie and Greg Proops were brought on, and it was that incarnation of the series that was eventually shown in the U.S. on Comedy Central. The show's popularity and heavy rotation on the cable network led to a network relaunch on ABC hosted by Drew Carey. Stiles, Mocherie and Proops were brought back, and were joined by Wayne Brady and a rotating cast of improv comedians. That version of the series, which also aired on ABC Family, ran from 1998 to 2007, was then followed by the current revival of the show, hosted by Aisha Tyler and featuring the same cast of comedic performers, in 2013.
Season 11 of Whose Line Is It Anyway? is currently airing on The CW Friday nights at 9/8c.
Hey everyone. Hope you are enjoying the current season of Whose Line. In January, we shoot our final season. Thank you all for the support over the years.

— Colin Mochrie (@colinmochrie) November 4, 2022