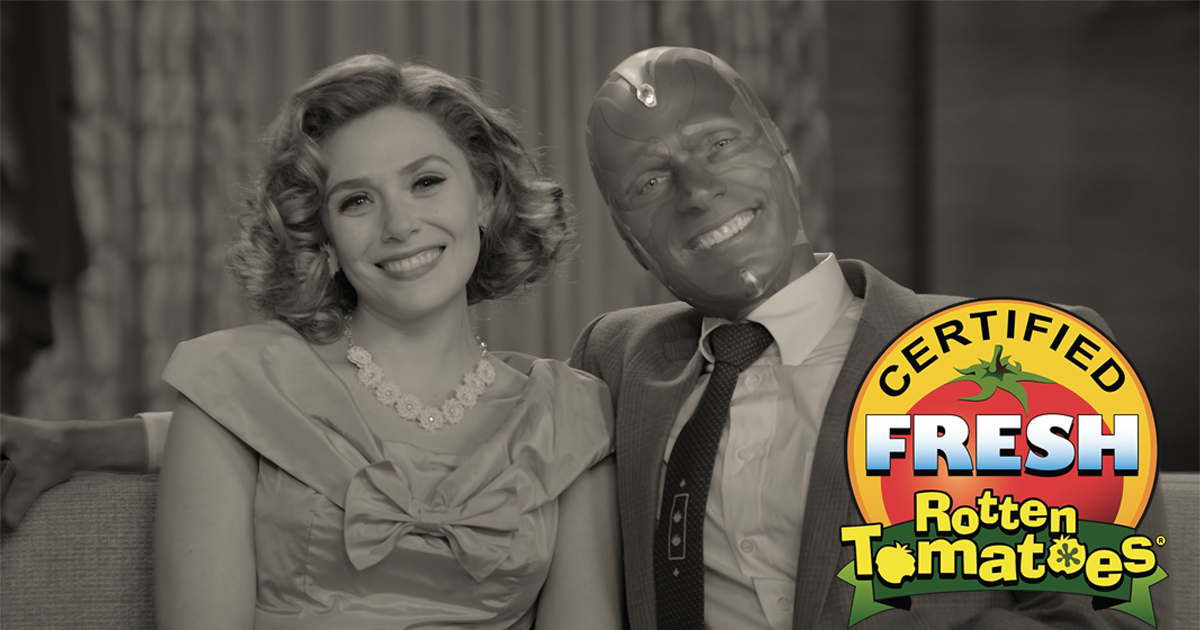 Only two episodes into the brand new Disney+ Marvel series, WandaVision currently holds a score of 97% on Rotten Tomatoes' Tomatometer, making it the highest-rated show or movie in the Marvel Cinematic Universe.
To put such a number into perspective, Avengers: Infinity War only has a score of 85% on the Tomatometer, Avengers: Endgame, the finale to phase three of the MCU, holds a 94%, and Black Panther tops both with a score of 96%, but still less than WandaVision.
However, the average audience score for WandaVision only came in at 81% on Rotten Tomatoes, probably due in large to the fact that there was little to no action in the first two episodes. Instead, there were several MCU-styled Easter eggs scattered throughout the show, launching a brigade of fan theories, and hundreds of questions left to be answered. 
WandaVision stars Wanda Maximoff (Elizabeth Olsen) and Vision (Paul Bettany), taking place in the MCU after the events of Avengers: Endgame. The first two episodes of the new series paid homage to 50s and 60s style American sitcoms like I Love Lucy, The Dick VanDyke Show, and Bewitched, and will continue to resemble different sitcoms throughout the decades. 
A new episode of WandaVision will be released every Friday on Disney+ up until March 5th. 
Source: Rotten Tomatoes