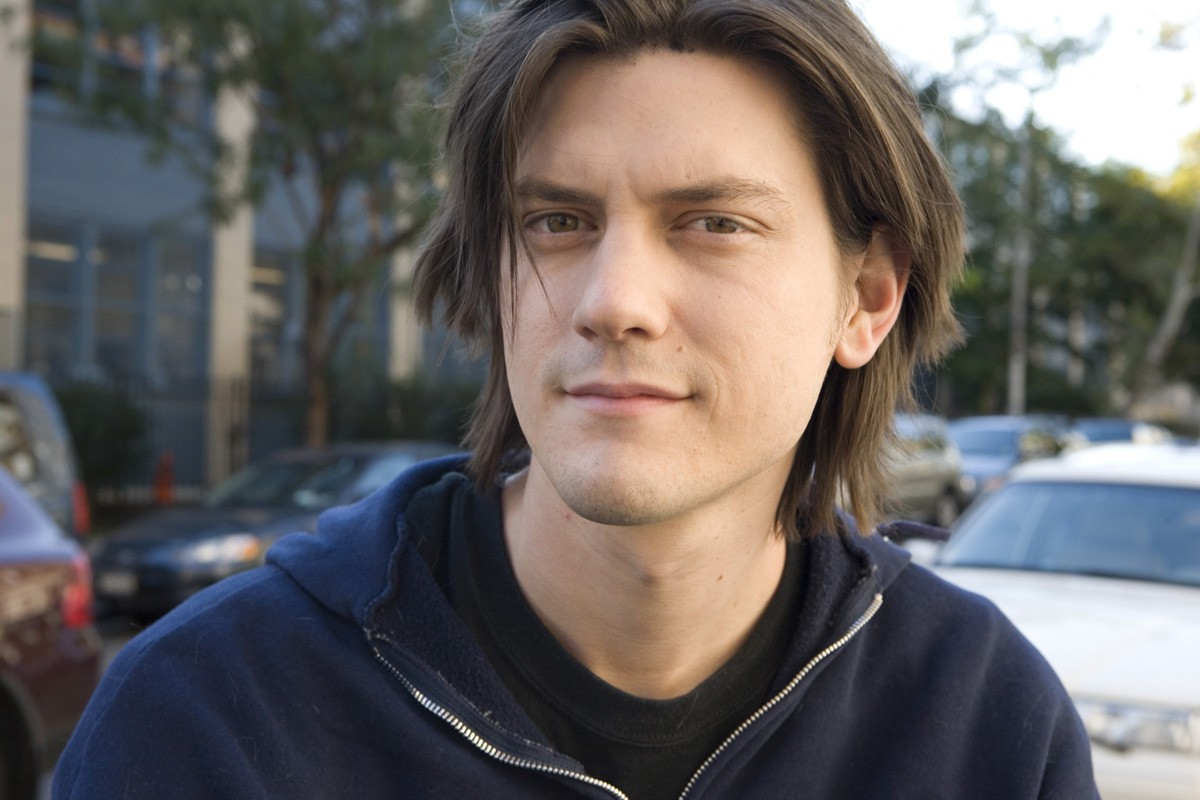 The world of comedy is mourning the loss of Trevor Moore, best known as one of the co-founders of the comedy troupe The Whitest Kids U' Know. Moore died on Friday from an undisclosed accident. His manager released the following statement on behalf of his wife, producer Aimee Carlson:
"We are devastated by the loss of my husband, best friend and the father of our son. He was known as a writer and comedian to millions, and yet to us he was simply the center of our whole world. We don't know how we'll go on without him, but we're thankful for the memories we do have that will stay with us forever. We appreciate the outpouring of love and support we have received from everyone. This is a tragic and sudden loss and we ask that you please respect our privacy during this time of grieving."
Moore was born in Montclair, New Jersey to Christian folk-rock singer parents. After a successful career as a local cartoonist in his teens, Moore studied in Manhattan's prestigious SVA School of Visual Arts where he majored in film with a BFA and graduated cum laude. He went on the create a public access show titled The Trevor Moore Show, which ran in Charlottesville, Virginia. In his last year of college, Moore interned with Lorne Michaels at  Saturday Night Live, eventually becoming an NBC page.
The Whitest Kids U' Know (WKUK) troupe, which also consisted of Zach Cregger, Sam Brown, Timmy Williams and Darren Trumeter,  started as an officially sanctioned club at School of Visual Arts.The troupe would garnish attention around their gigs in NYC, and after winning at the HBO U.S. Comedy Festival, they struck a deal for a series on the Fuse Network. The show would eventually move to IFC, running for five seasons total.
WKUK produced the feature film The Civil War on Drugs, which consisted of segments that aired over the course of the show's fifth season, and Moore and fellow Whitest Kid Zach Cregger wrote and starred in the film Miss March. Moore released three comedy albums, 2013's Drunk Texts to Myself, 2015's High in Church and 2018's The Story of Our Times.  Moore also created and produced the series Just Roll With It  for the Disney Channel and Walk the Prank for Disney XD.
Moore was periodically featured on The Tonight Show with Jay Leno in recurring segments showcasing pre-taped man-on-the-street style comedy bits, and most recently hosted The Trevor Moore Talk Show for Comedy Central. WKUK recently launched a YouTube channel on which the guys revist and discuss some of their classic sketches, which are also available on their website. It was announced a few years ago that Moore would be producing a TV series based on the 1981 Bill Murray comedy Stripes for CBS, along with fellow WKUK Zach Cregger and Sam Brown.
Cregger and  Brown released the following statement about Moore's passing:
"Early this morning, we learned that we lost our brother, our collaborator and the driving force behind WKUK. He was our best friend, and we speak for all of us in saying that the loss of Trevor is unimaginable. We are heartbroken and our grief pales in comparison to the loss felt by his wife and son. On behalf of WKUK, we ask for privacy during our time of profound grief, and strength for his family who are dealing with the impossible thought of living life without him. Our hope is that friends, fellow artists, and fans that loved him will not focus on his death, but will remember the countless moments of laughter he gave them."
Trevor Moore was 41 years old.