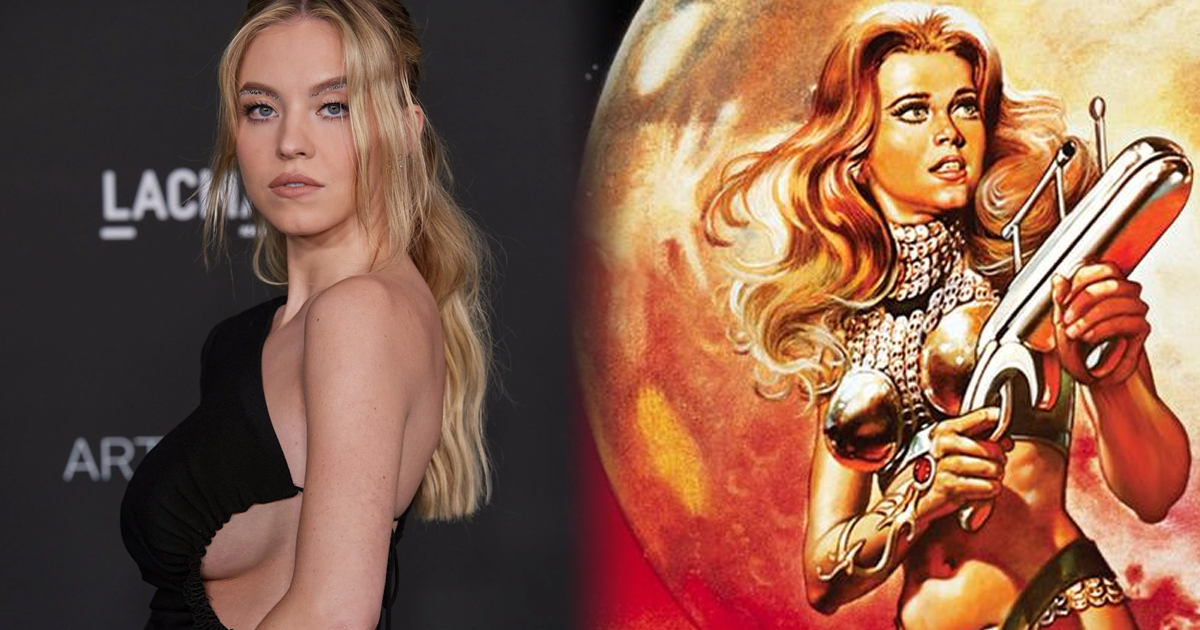 Euphoria and The White Lotus actress Sydney Sweeney is set  star in a new Barbarella film for Sony Pictures. The Emmy-nominated actress will also be serving as Executive Producer.
The original 1968 Barbarella starred Jane Fonda, and it established her status as a Hollywood sex symbol. The film, which was based on a series of French comic books by Jean-Claude Forest, focused space adventurer Barbarella, an astronaut from the 41st century, who sets out to find and stop the evil scientist Durand Durand, whose Positronic Ray threatens to bring evil back into the galaxy. The film was a bomb at the box office, but has since gone on to become a cult classic.
Robert Rodriguez was supposed to direct a Barbarella remake back in 2007 with Rose McGowan to star, but the funding was coming from a German-based company, who insisted that the entire production, including post, be done in Germany, which due to Rodriquez's family schedule, he could not do, which killed the project.
Barbarella is just the newest collaboration between that Sweeney and Sony.  She has been cast opposite Dakota Johnson's in the Marvel Spider-Man spinoff, Madame Webb, and the studio also recently acquired the rights to the Sweeney-produced film The Registration.
Source: Deadline