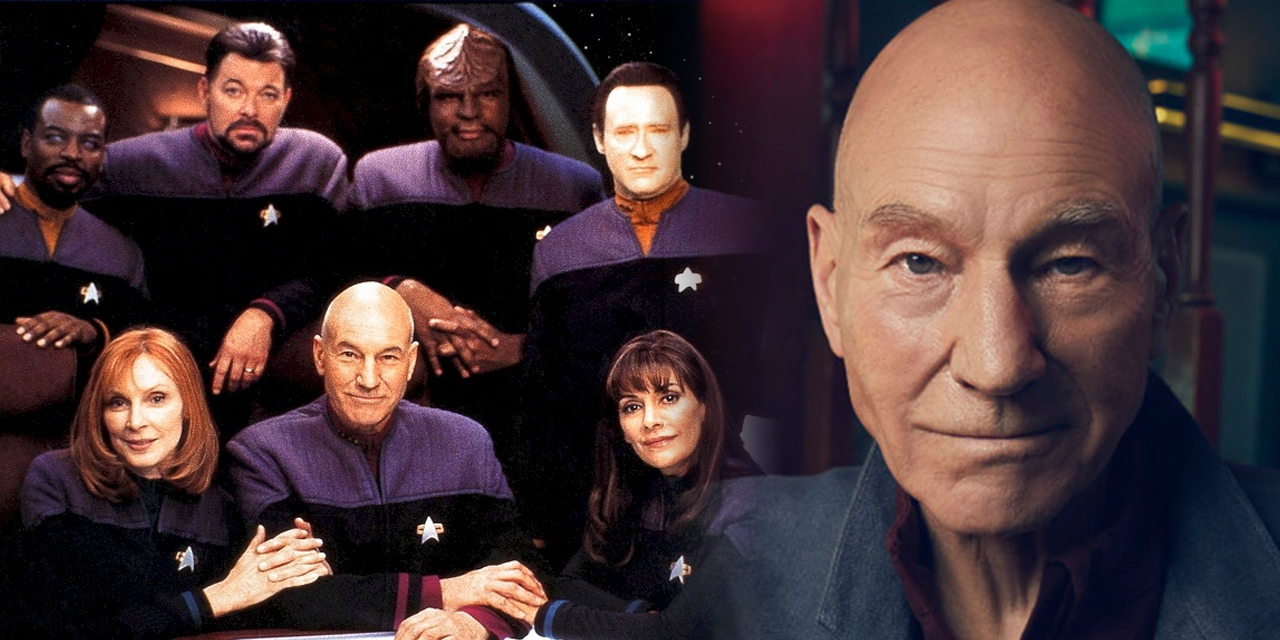 The third and final season of Paramount+'s Star Trek: Picard will be adding the crew of the USS Enterprise NCC-1701-D (and E). As part of First Contact Day (the day in the Trek universe in which Earth makes first contact with the Vulcans in 2063, Paramount announced that Star Trek: The Next Generation cast members LeVar Burton, Michael Dorn,  Jonathan Frakes, Gates McFadden, Marina Sirtis and Brent Spiner will join their former captain, Patrick Stewart on his final mission.
Season three showrunner and executive producer Terry Matalas released the following statement about the casting:
"I remember watching the premiere of Star Trek: The Next Generation almost 34 years ago with my father like it was yesterday. It was the spark that ignited my love for science fiction. So, it's most fitting that the story of Jean-Luc Picard ends honoring the beginning, with his dearest and most loyal friends from the U.S.S. Enterprise. It would be an understatement to say that giving these characters a proper send-off is an honor. The entire Star Trek: Picard team and I can't wait for fans to experience this final, high-stakes, starship-bound adventure in season three!"
The first season of Picard, which featured appearances from Frakes, Sirtis and Spiner, focused on Jean-Luc after he retired from Starfleet following the destruction of the planet Romulus. Living on his family's vineyard in 2399, Picard is drawn into a new adventure when he is visited by the daughter of android lieutenant commander Data. Season 2 has Picard and his new crew time traveling, with the help of the Borg Queen, to prevent a dystopian future brought on by Picard's old nemesis, Q.
You can watch the season 3 cast announcement video below.
Season two of Star Trek: Picard is currently streaming on Paramount+, with new episodes dropping weekly on Thursdays.
Source: Deadline