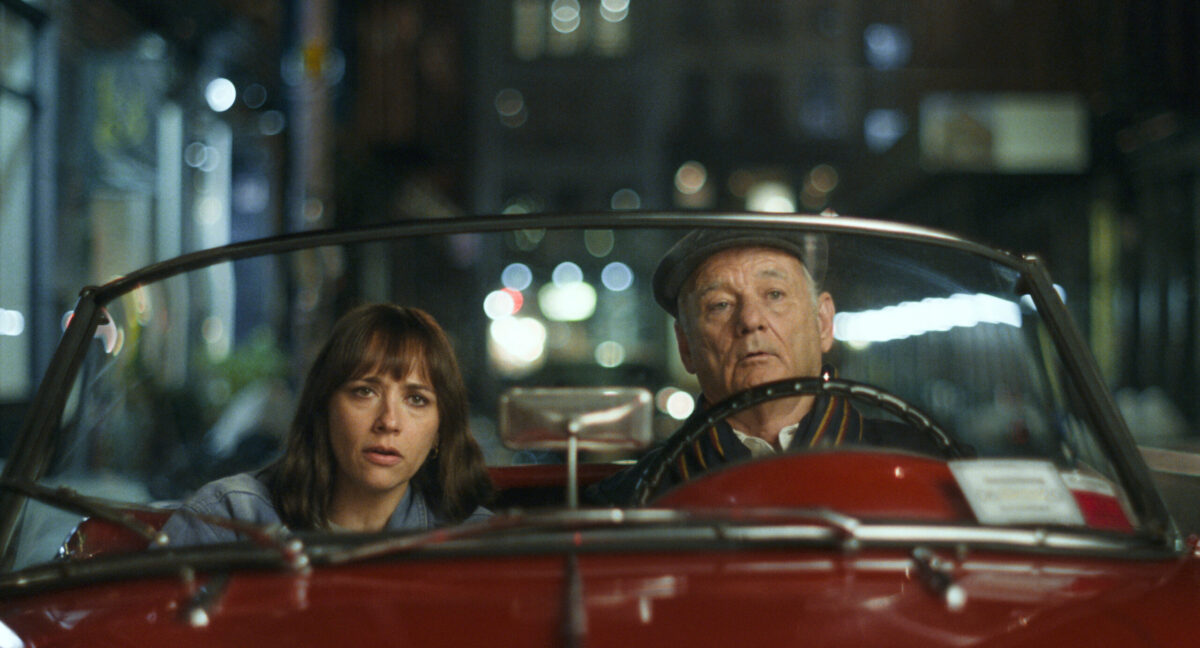 Sofia Coppola's career took off like a rocket early on. Her first feature film Virgin Suicides was well received by critics and now sits firmly nestled in cult classic status. Her follow-up, Lost In Translation, was critically acclaimed earning her several Oscar nominations including a Best Picture nod and a win for Original Screenplay. Not bad for someone who was only at the ripe old age of 32 at the time. While all her films to date have impressed me, some more so than others, it is her newest release that makes me the most excited.
With On the Rocks (which premiered this week on Apple TV+) not only does Coppola deliver a delectable and intelligent, crowd-pleasing comedy, she also seems to confirm the existence of what I like to call the Sofia Coppola's Cinematic Murray-verse – The MurrayVerse or SCCM, for short). A universe where Sofia fully harnesses the talents of her muse, Bill Murray. First, let's pour into On the Rocks.
This old-fashioned, funny, and often quite charming film tells the story of Laura (Rashida Jones), a well-off, stay-at-home writer living in Manhattan with her two daughters and her marketing exec husband, Dean (Marlon Wayans). They have reached the point in a marriage, after kids, where the things are starting to lose their spark. The blahs are setting in both romantically and domestically. He is constantly out of the house, traveling, and feeding off the energy of working for a growing startup. In comparison, Laura stays home most days to cares for the kids while struggling to type a wood on the page. She can't even whistle since her kids were born. She is losing her identity.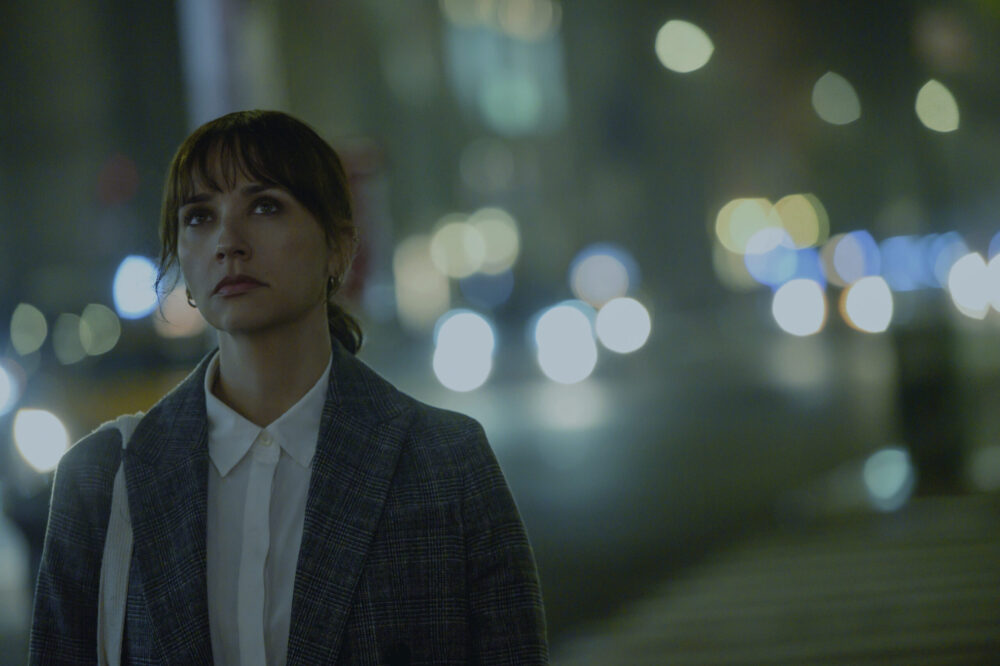 To make matters worse, an awkward experience in the bedroom, Dean's suspicious activity with his co-worker Fiona (Jessica Henwick) and a birthday where the passion has replaced with appliances all have Laura worried their relationship is heading toward a similar demise as her parents'. The mystery of whether Dean is cheating on her with Fiona seems like it will be the focus of the rest of the film… and it kind of is. But what Coppola does is much more inventive leading to a richer film than the is-he-cheating premise suggests.
Laura reaches out to her dad, Felix (Bill Murray), an equally charming as he is a distasteful art dealer who is set on flirting with just about every woman within speaking distance. From that point forward we are propelled into the MurrayVerse. I would not say Murray hijacks the film, but he certainly elevates it is as it shifts from a fairly straightforward film about marriage into an ingenious introspective exploration of Laura from the inside out by proxy through Felix. Their interactions propel the story forward while we learn more about who she is and his role in raising as well as damaging her.
It becomes a father/daughter caper as the unlikely team set out to learn the truth about Dean and the fate of their marriage. While contrived at times, it is hard to care. The chemistry between the pair quickly locks in on the film's groove and never veers off track. They have just the right mix. The perfect odd couple for modern times. Felix is the irrepressible chauvinist, dropping amusing yet outdated and offensive bits of knowledge about the opposite sex. Each time he does, Laura puts him in his right in his place… or at least rolls her eyes knowing more is soon to follow.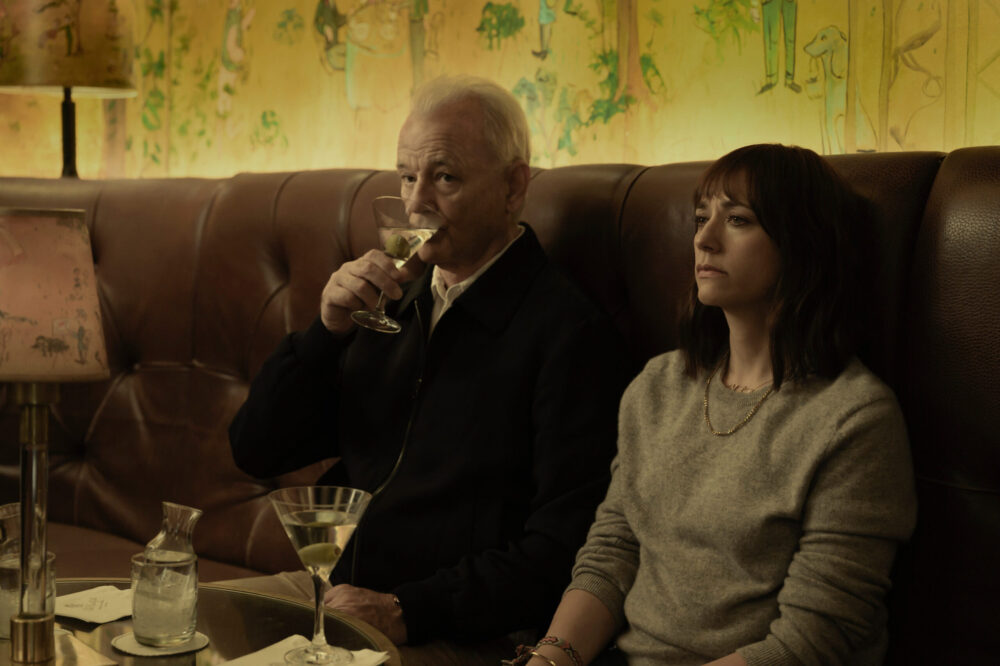 After each slap of the wrist, he quickly resets, ready to deliver more as if nothing was ever said. No wonder he claims to be going deaf to women's voices, he has no interest in doing so. Coppola works in these clever character traits throughout the screenplay.  The behavior may make it tough to contain your laughter, even if you feel guilty for encouraging it.
Their investigations into Dean's potential affair leads are continuously amusing, but one sequence is head and shoulders above the rest. The most stylish and least inconspicuous stakeout I can remember ever seeing on film. The sequence combines caviar and a vintage red sports car racing around the streets of Manhattan. It is an instant classic – beautifully shot and memorably written. Maybe the best of the year. Their antics are entertaining enough to firmly place the marital conundrum in the back seat. The duo works their way across the city hitting the swankiest bars and lounges (which had me jonesing for a pre or post-pandemic world) along the way. As they pamper themselves, sipping on high-end drinks and indulging in the most amusing of conversations the iceberg that rocks their relationship begins to come to the surface.
Murray is magic here, delivering his best performance in years. If you have forgotten what it was that has kept him on our screens for decades, don't worry he puts it on full display here. He mesmerizes both the characters and the audience, allowing us to look past the vile traits Felix projects on the outside, to see the somewhat broken man inside. Murray's dry delivery and irresistible charm are the obvious draws, but it is the low-key nuances that make this a performance that should certainly place him on the awards radar.
It is no coincidence that in all three films in which Coppola and Murray pair up that his character walks the line between the on-screen Bill Murray persona we have fallen in love with and our perception of the real-life Murray. You will probably be wondering where does Felix end and Bill Murray begin? This character would be right at home sharing the same cinematic world alongside the fictional Bill Murray character found in the delightful A Very Murray Christmas, and Lost In Translation's Bob Harris.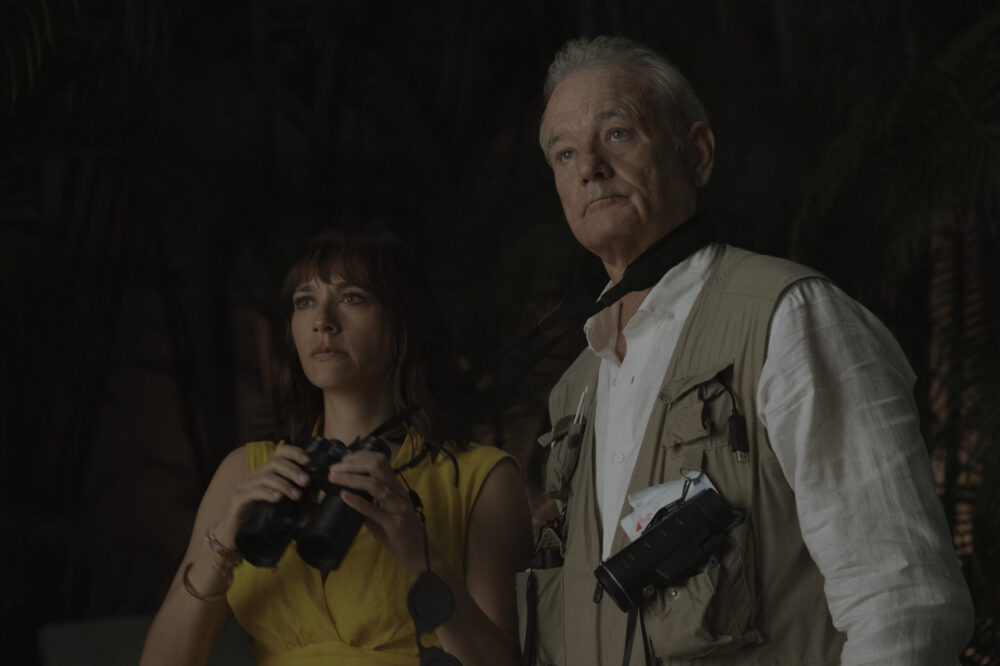 Sofia, is it too much to ask for the ultimate high-concept fan service to have Felix stopping in for a drink at the same lounge Very Murray "Bill Murray" is performing at while Bob Harris is watching it all transpire on a television set in Tokyo?  SCCM or not, Coppola has found a sweet spot here with Murray. And, although I doubt I will ever get the MurrayVerse I dream of, there's enough here to play pretend. She has me wondering if these three roles are a good representation of what it is like hanging with Bill, then sign me up (minus the chauvinistic qualities, of course).
As I watched, I could not help but ponder the idea that Coppola pulled the wool over our eyes all along. Was Felix ever really there or was he Murray here could be the personification of Laura's subconscious? Could he be a human version of Jimmy Stewart's invisible rabbit Harvey, only here to help Laura work through her parental issues and marital doubts while sipping down cocktails across Manhattan? There's not enough (or any) evidence to support this, again, but again, I will gladly view it this way.
While Murray nails every scene he is in, Coppola avoids letting him overstaying his welcome and turning this into the Bill Murray show. She balances the dynamic between Laura and Felix perfectly. He is the smooth-talking and showy comic, who often breaks into song. Jones plays the straight "man," giving our emotions a place to live throughout the film, delivering moments of pathos that keep us grounded in the loss of her identity. She delivers a fragile yet strong performance, of a woman fighting to stop her life from crumbling.  It will be hard not to compare the tone/feel of the best of Woody Allen; complete with a loving eye for NYC. Cinematographer Philippe Le Sourd lens embraces the pre-pandemic city and will have you nostalgic for those good old day days.
The film may be Coppola's most personal to date, delivered in the form of a light-heartedness romp. It is a more complex recipe than it appears on the surface, one part endearing, one part melancholy, one part humor. On The Rocks is a cinematic cocktail worth trying and even worth ordering a second round. Cheers!
On The Rocks is streaming exclusively on Apple TV+.
Quick Scan
On The Rocks is a cinematic drink worth trying. Murray and Jones are just the right mix.