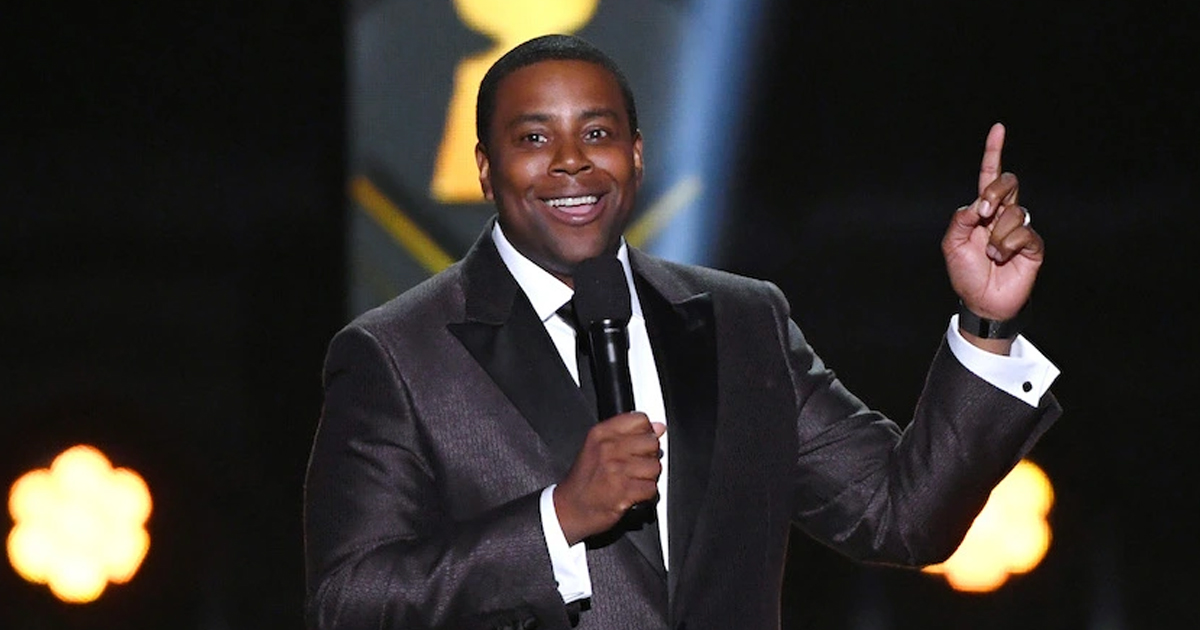 Long-time SNL cast member Kenan Thompson will be the host of the 2022 Emmy Awards, which will be broadcast on NBC and its streaming service, Peacock.
"Kenan is well-regarded as one of funniest, likeable and accomplished performers of the last two decades and his tenure on 'Saturday Night Live' speaks for itself," said Jen Neal, exec VP of Live Events for NBCUniversal Television and Streaming. "We know he'll bring an excitement and professionalism to the Emmy Awards that a show of this stature deserves."
Thompson, who is the longest-running cast member cast member SNL, is about to start his 2oth season on the long-running show. For the last couple of years, he split his SNL duties in NYC with shooting his NBC sitcom "Kenan" in Los Angeles, though it was cancelled this spring after two seasons.
The comedian is no stranger to hosting, having hosted both the 2021 Kids' Choice Awards and the 47th People's Choice Awards last year. Thompson has received two Emmy nods for lead comedy actor ("Kenan") and comic supporting actor ("SNL") last year, Thompson is a six-time Emmy Award nominee. He received supporting actor nominations for "SNL" in 2018 and 2020. Additionally, he garnered a nomination in the same category in 2017 for co-writing "Last Christmas" from the "Jingle Barack" "SNL" music video and won the Emmy for original music and lyrics in 2018 for the "SNL" song "Come Back, Barack."
It is a big week for Thompson, as he  will also receive his Hollywood Walk of Fame Star later this week.
The 74th Emmy Awards airs live on Sunday, Sept. 12 at 8 p.m. ET/5 p.m. PT.