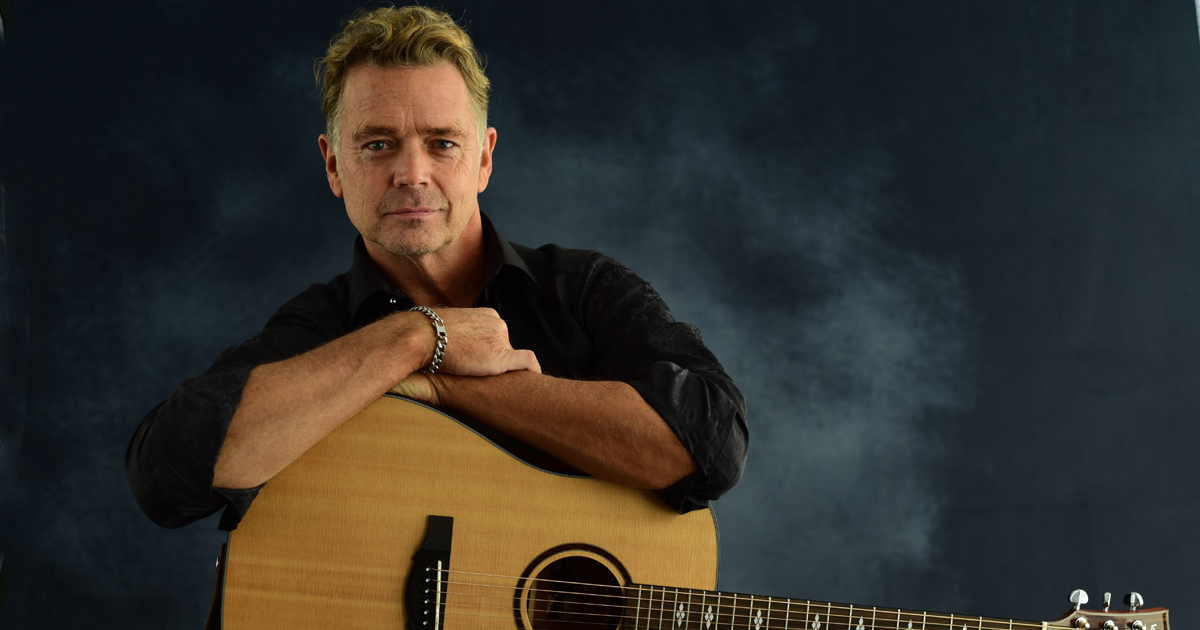 We chat with actor, writer, director and producer John Schneider (Dukes of Hazzard, Smallville) about his new film Stand On It, as well as his work on Tyler Perry's The Haves and the Have Nots and his new line of CBD products, John Schneider's CBoD.
John Schneider is a busy man. When he's not co-starring on the OWN's hit series Tyler Perry's The Haves and the Have Nots or on the road performing, he's writing, directing, producing and starring in his own projects. Schneider's newest movie, Stand On It, is a throwback film that pays homage to chase films from the 70s and 80s, like Smokey & the Bandit, a movie in which Schneider made his feature film debut. This isn't Schneider's first time revisiting the genre. He co-starred in 1989's Speed Zone (known to some as Cannonball Run III), as well as Hal Needham's 1994 Bandit, Bandit, an extension of the Smokey franchise. "I'm a big fan of that whole genre, which really doesn't exist anymore," says Schneider. "You really can't you can't count Fast and the Furious because that's just a bunch of car geeks from South Central Los Angeles out to save the world. I mean, what the hell is that?"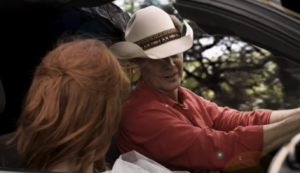 Given the current COVID restrictions, Schneider was forced to get creative with how he got out to promote the film. He has been touring drive-ins with a concert and film double feature, which has turned out to be quite successful. "We've either sold out or sold 90 percent everywhere we've been, I think it's very encouraging, especially considering that it's been very cold," says Schneider. "The first show we did was in Missouri, and it was cold. It didn't scare us away, though. We're going to be doing the drive-in tour all next year too, starting in February. I think it's great to have the concerts and then the movie. I don't think anybody's ever really done that before."
The new year will also bring an added element to the tour. "We're incorporating dirt track racing," says Schneider. "We're going to be doing two-to-three-day events, where we will do a concert, and then and then a concert and a movie, and then the dirt track race on the following day. I did my first ever dirt track race about four months ago and I'm hopelessly hooked."
Currently standing at 96% on Google Reviews, audiences are responding to the film positively. Not only has the tour to promote Stand On It been successful, but so have the sales of the Stand On It DVD. "This movie is already twice as big as our biggest thing last year," says Schneider. "We just ordered ten thousand more DVDs because we're out of our first order. This is a great problem to have."
Stand On It focuses on a driver named Duke (Schneider) that must outrun the law in his Hellcat Charger while trying to deliver 400 cases of beer in 24 hours. That plot may sound a bit familiar to fans of Smokey and the Bandit, but that was no accident, says Schneider. "The intent was to make a movie that people like me, who saw the original fifty times in a theater, could watch and feel happy about the original movie again," he says. "But at the same time, make a movie that someone who had never seen Smokey and the Bandit could watch and also really enjoy themselves, too. That's what I've been hearing from people, which is just really terrific. People are saying, 'You know, I never saw Smokey and the Bandit, but I want to watch it now.' How cool is it that there's a measurable demographic of people who are interested in Smokey and the Bandit now because of the film?"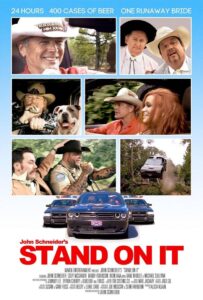 Complicating the plot is a runaway bride, played by Mindy Robinson, who joins Duke on his run. This is the fourth time the two have worked together and Schneider has found her quite easy to work with. "I did a movie called You're Going to Miss Me, which is where I met Mindy," he says. "She played my young kind of crazy wife, and she was very easy to work with and she was very funny. I remember coming back to Louisiana telling [my wife] Alicia, 'I just this woman who is so funny. She's like Lucille Ball.'"
Because of the COVID pandemic, the film only shot for seven days with a full crew. For the rest of the production, Schneider found that he had to get creative. "I doubled the police chasing me," he says." "My wife doubled Mindy in the car. One afternoon we drove to Kenner, which is where the New Orleans airport is, and we shot a part where the Hellcat comes around the corner and slides up and then drives away. We did that in about an hour and that's all we did that day. It was me and the camera operator. We set up about four cameras around and wound up shooting that great part of the movie without anybody, really. We shot very quick, but it was easy."
"I think that guerilla filmmaking is a great way to add an energy to your movie that you don't get when you have a contained, controlled atmosphere," Schneider continues. "It's not that I don't take what we do seriously, but I don't believe in making people on your set tense and concerned. I don't believe that it's a party. We all have to take what we're doing seriously. However, we don't have to take ourselves that seriously. I think when you do that, there is an immediacy to the film you wind up with."
Despite the hectic shooting schedule, and despite the fact that some of his actors have little acting experience, Schneider does not find it necessary to always rehearse. "Acting is not about memorization, he says." When you make acting about memorization, that's where stiffness comes, and that's the enemy of a good story. You can tell when people just kind of look like a deer in the headlights and we don't have any of that in any of the movies that we've done. I think it's because of the process. You can rehearse something to death. You can rehearse the spontaneity right out of something. I'm also the writer, and I like to think that I write dialogue that is easy to say. And if you write dialogue that's easy to say, it's going to be easier to remember. I've been doing this a long time, and if I can't remember the dialog, it's probably not any good."
With any Bandit-like film, there is going to be some collateral damage in the automotive department. "I'd say that at least twenty-five percent of the budget was on cars," Schneider says. "It gets expensive really, because it also includes getting them here and getting them back. We went through twelve Crown Vics, and a couple of them we wrecked twice. On Dukes of Hazzard, we had three hundred and twenty-nine General Lees. In this movie, we had one of my car. Only one. So, the very last thing we did with that car was jump the creek."
Though he's no stranger to car-jumping scenes, Schneider let his expert crew take the lead on the stunt. "You have to leave it up to the stunt coordinator and the stunt driver," he says. "In this case, the stunt coordinator is Jack Gill. He and I went to high school together and he doubled me on Dukes of Hazzard. He has done all of the Fast and Furious movies from four to seven, so he's the real deal. So, you bring Jack in and let them go for it. The only say I had in how the jump worked was where it was going to be. The only control I had with that was where the cameras went, but of course, I asked Jack where he thought cameras should be. When you shoot quickly, it's great to have people around you trust."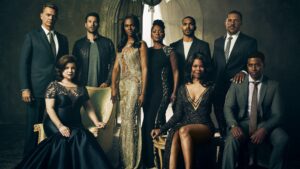 Schneider has found a comparable level of production brevity on OWN's Tyler Perry's Have or the Have Nots, which recently began airing its eighth season. "We'll shoot an episode and a half, sometimes two episodes in one day," says Schneider. "I've got 40 or 80 pages per day and it's all dialogue. [Tyler Perry] writes in such a way, that when you look at the script, you think, 'This is going to be impossible to remember,' but it's very conversational."
"It's the easiest and hardest thing I've ever done because he shoots with multiple cameras," Schneider continues. "So, all the coverage is shot while we are shooting a scene. He's got five of the latest RED camera and wonderful operators, plus three steady cams at the same time. He's a believer in redundant backups because he can afford it. I don't know that I would shoot things that way because I come from a single camera background, and I really appreciate the restrictions and freedoms that are given to you because of a single camera."
I addition to his work in front of and behind the camera, Schneider has entered into the CBD arena, with his own line of CBD infused products. "That happened as a result of my wife being diagnosed with stage four breast cancer half almost two years ago," says Schneider. "Friends of ours in Nashville said, 'Hey, we want you to try CBD oil,' so we did. She changed her diet; she does infrared sauna therapy almost every day. She's doing great. She has a clear PET scan now. I believe that what happens with the CBD oil is that it prepares your body for everything else that you're doing, all the adjunct therapy or the medication, to work better. People were going, 'Wow, you're getting better. Usually, the medication is only a placeholder and at best will keep you from getting worse until cancer figures it out, and yet you have managed to go backward.' I do I attribute that to a lot of things, but one of the things I certainly attribute it to is the CBD oil."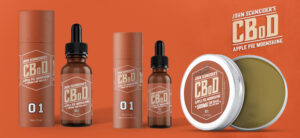 Schneider felt so strongly about the benefits of CBD oil that he decided to market his own brand of CBD products, naturally named "John Schneider's C-Bo-D." "I said, 'Why don't we do our own CBD oil let's make it follow our branding and make it an apple pie moonshine flavor," says Schneider. "It's done great, especially with odd things like people who have arthritis or bursitis or carpal tunnel. It seems to me that it levels the playing field in your body and allows your body to do what it's supposed to do. So, I use it. I was cutting wood and I picked up a log I shouldn't have picked up, and two days later I had had a problem. So, I took our salve for three days and the pain was gone. So, I'm a firm believer in CBD oil and all ancillary products."
In addition to the continuation of the Stand On It drive-in tour next year, Schneider is also planning on producing a sequel to the film, which will coincide with his annual concert and stunt festival, Bo's Extravaganza. "I'm in the midst of writing a movie called Poker Run,' says Schneider. "It is very Cannonball Run. It's also very Gumball Rally, also very Rat Race, which I think is one of the funniest movies ever, and a little Mad, Mad, Mad, Mad World. We're doing that as a sequel to Stand On It, and if you want to be in that movie, it will begin and end at Bo's Extravaganza."
Schneider has some pretty sound reasoning for wanting to produce a follow up to Stand On It. "We're going to do another movie because this has worked so well."
Stand On It is available for purchase at JohnSchneiderStudiios.com and available for rent on VOD at Cineflix.com. 
You can watch our full interview with John Schneider below: