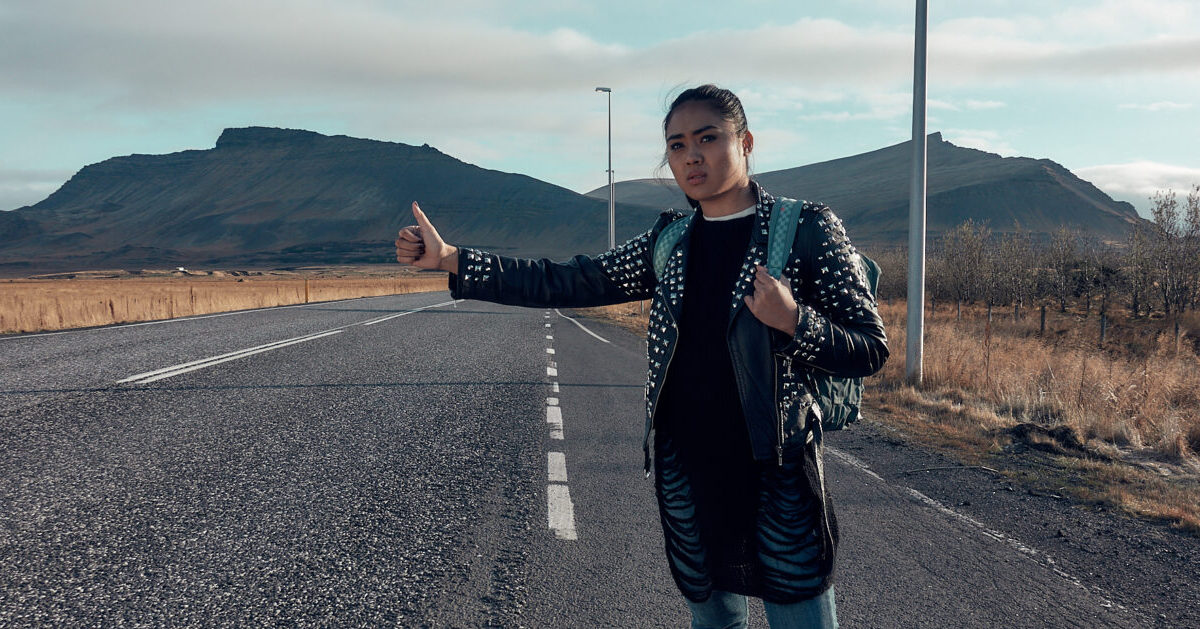 A well-drawn family drama about growing up and getting old, Agnes Joy was selected as Iceland's submission for Best International Feature Film at the 93rd Academy Awards next spring after sweeping the Edda awards earlier in the year. A sophomore feature by director Silja Hauksdóttir, the film follows the turbulent relationship between Rannveig (Katla Margrét Þorgeirsdóttir), a small-town mother stuck in an unfulfilling job and frustrated by her husband (Þorsteinn Bachmann), and her rebellious adopted daughter Agnes (Donna Cruz). Feeling trapped by their respective stages of life, they spot a glimmer of excitement when a handsome actor moves in next door.
Silja is not interested in black and white stories. Her introspective nature is obvious as Agnes Joy sets out to explore multiple complex themes in its 90-minute runtime. From one angle it's a coming-of-age story about 19-year-old Agnes, who longs to escape her humdrum life in Akranes, a small town in the shadow of Iceland's capital and cultural hotspot Reykjavik. From another angle, it shows, through Rannveig, how we grow up and slowly but surely give away pieces of ourselves to our spouses, our children, our parents, our jobs. 
There are other layers of meaning as well—the way we inherit and pass on the mistakes of our parents, our universal desire to be seen, and the little steps we take towards growth and acceptance. As Silja notes, "We're taking a look at our closest relationships and how complicated they can be…the most problematic piece in those relationships is usually something that has to do with us, ourselves."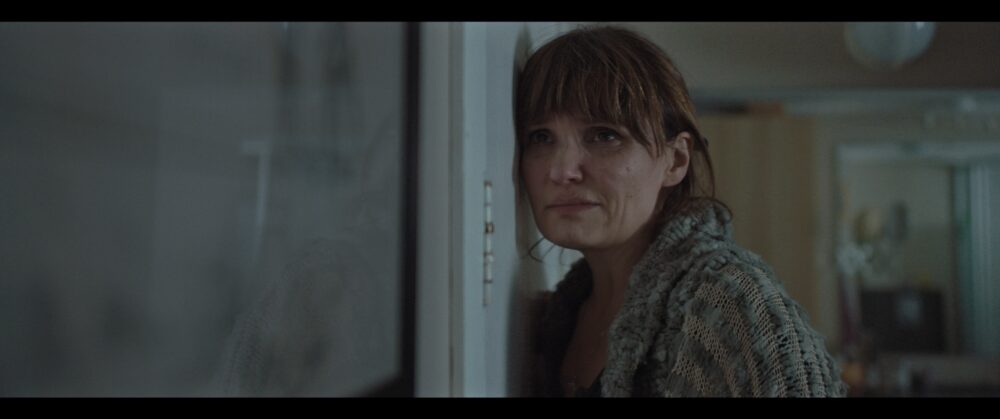 In keeping with the film's understated tone, the setting of Akranes is picturesque yet slightly melancholic. According to Silja, it's also symbolic. The excitement of the big city is just a stone's throw away, but Agnes' teenage peers sit in living rooms watching TV. Though the setting is quite specific, this experience feels universal. Silja describes it as "having within reach the unreachable at the same time" and characterizes Rannveig at the start of the film as "being the audience in [her] own life." 
Agnes Joy refuses to rely on flashy dramatics; its draw comes from an honest and even-handed portrayal of familial relationships. Watching Rannveig and Agnes quarrel onscreen is like peering in a window, watching a family have the same fight they've had for years. These scenes, elevated by Donna and Katla's onscreen chemistry, reveal a complex and believable relationship. There's tenderness beneath the conflict, but also an awkward yawning gap that neither is prepared to cross.
Katla explained how she was able to don Rannveig's psyche so convincingly. "It's so easy to connect to [Rannveig], the anxiety and the ways she feels…What I really love about this script, it's no show-off…it's subtle and sincere…they made the person so real." 
Donna, who gave an impressive debut performance as Agnes, reflected on her experience on set: "I was a little bit nervous and anxious because I felt like everyone had such experience and were so much more talented than me, but as soon as I got to the set, all of the cast and the directors were so helpful and it was a very nice environment for me to flourish."
As the Oscars race picks up steam over the next few months, Silja muses on the success of Agnes Joy. "It's been an adventure, a total adventure…it's now taking off and doing things beyond expectations. I'm just feeling grateful and watching her go. It's amazing. It's a bit scary as well, to be honest…we're with the grown-ups in the big pool, in the deep end."
You can hear the full interview with Silja Hauksdóttir, Katla Margrét Þorgeirsdóttir, and Donna Cruz below.