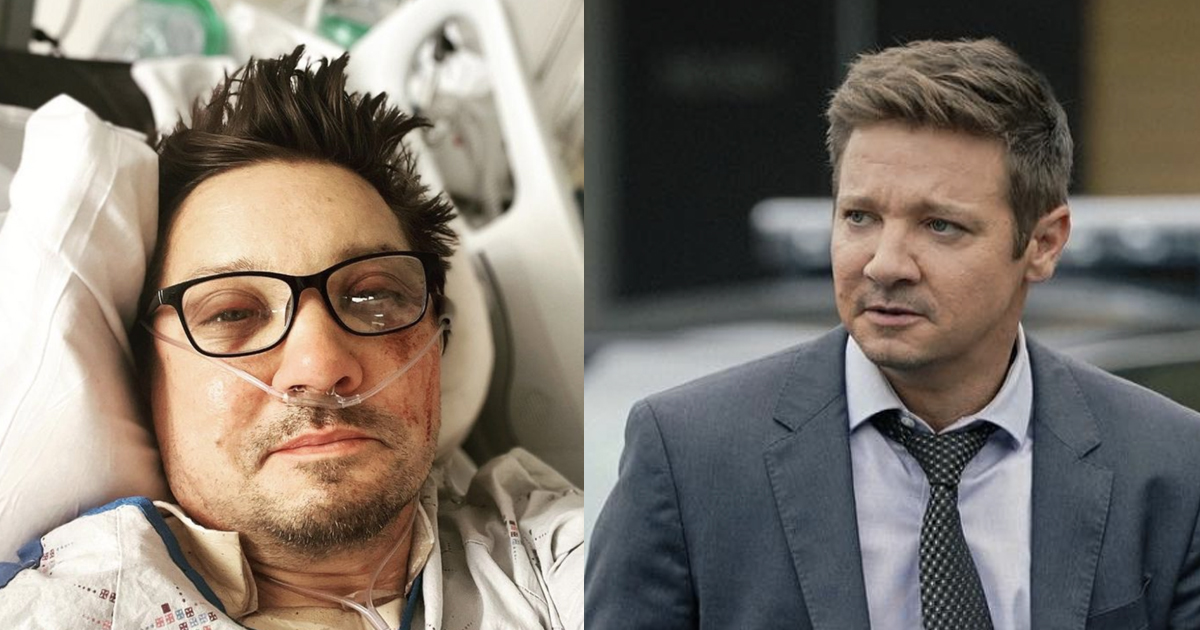 Jeremy Renner has reached out to fans via social media after his recent accident involving a snowplow.  The actor posted a picture from his hospital bed, with the caption, "
"Thank you all for your kind words. 🙏. Im too messed up now to type. But I send love to you all."
Renner was assisting a family member whose car was stranded in the snow, when he was struck by a snowplow,  according to the Washoe County Sheriff's Office.
"Based on our investigation, Mr. Renner's personal vehicle, which was being driven by a family member, had become stuck in the snow near his home," Washoe County Sheriff Darin Balaam said during a press conference. "Mr. Renner went to retrieve his PistenBully or Sno-Cat — an extremely large piece of snow removal equipment weighing at least 14,330 pounds — in an effort to get his vehicle moving. After successfully towing his personal vehicle from its stuck location, Mr. Renner got out of his PistenBully to speak to his family member. At this point, it was observed that the PistenBully started to roll. In an effort to stop the rolling PistenBully, Mr. Renner attempts to get back into the driver's seat of the PistenBully. Based on our investigation, it's at this point that Mr. Renner is run over by the PistenBully. An eyewitness detailed seeing Mr. Renner getting into the PistenBully and not seeing him again until the PistenBully came to a rest in a pile of snow in front of his driveway."
The "Hawkeye" star underwent two surgeries on Monday after suffering blunt chest trauma and orthopedic injuries as a result of the weather-related incident. Renner was in "critical but stable condition" in the intensive care unit following surgery, according to his representative.
Season 2 of Renner's series, Mayor of Kingstown, premieres on January 15th on Paramount+.
View this post on Instagram
Source: Variety