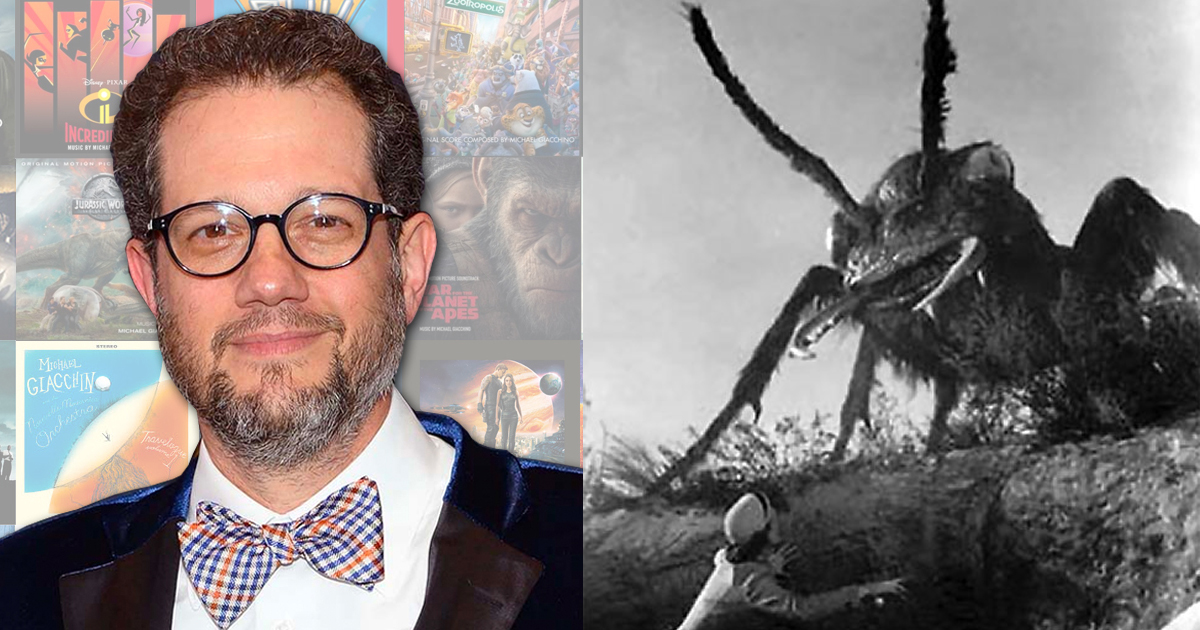 Oscar-winning  composer Michael Giacchino will make his feature film directorial debut with a remake of the 1954 sci-fi man-eating monster film Them! at Warner Bros.
In the original film, directed by Gordon Douglas and distributed by Warner Bros., a massive nest of irradiated ants is discovered in the New Mexico desert and becomes a national threat when two young queen ants and their consorts escape to establish new nests. The national search that follows culminates in a battle in Los Angeles' spillways and storm drains.
"There's always a movie in your mind that never leaves your head," Giacchino told Deadline. "For me, that's Them! It wasn't until much later in life until I learned what it was about — the nuclear age. What I love about Them! is exactly what it's called: Them! It's about the other, the unknown which one refuses or can't understand. The current version of Them! is about immigration, and to tell a story about the subject through a lens of this insane science fiction monster movie."
Giacchino has composed scores for some of the most popular and acclaimed film projects in recent history, including The Incredibles, War for the Planet of the Apes, Ratatouille, Star Trek, Jurassic World, Rogue One: A Star Wars Story, Spider-Man: Far from Home , The Batman and Coco. Giacchino's 2009 score for the Pixar's Up earned him an Oscar, a Golden Globe, the BAFTA, the Broadcast Film Critics' Choice Award and two GRAMMY Awards. Giacchino also took home an Emmy for his work on the pilot episode of J.J. Abram's series LOST and a GRAMMY for the soundtrack for Ratatouille.  His first non-soundtrack album, Travelogue Volume 1, came out in 2020. 
In 2022, Giacchino directed the Marvel Studios/Disney+ special Werewolf by Night, as well as the short Monster Challenge and an episode of Paramount+'s Star Trek: Short Treks.
You can read our 2020 interview with Giacchimo here. 
Source: Deadline