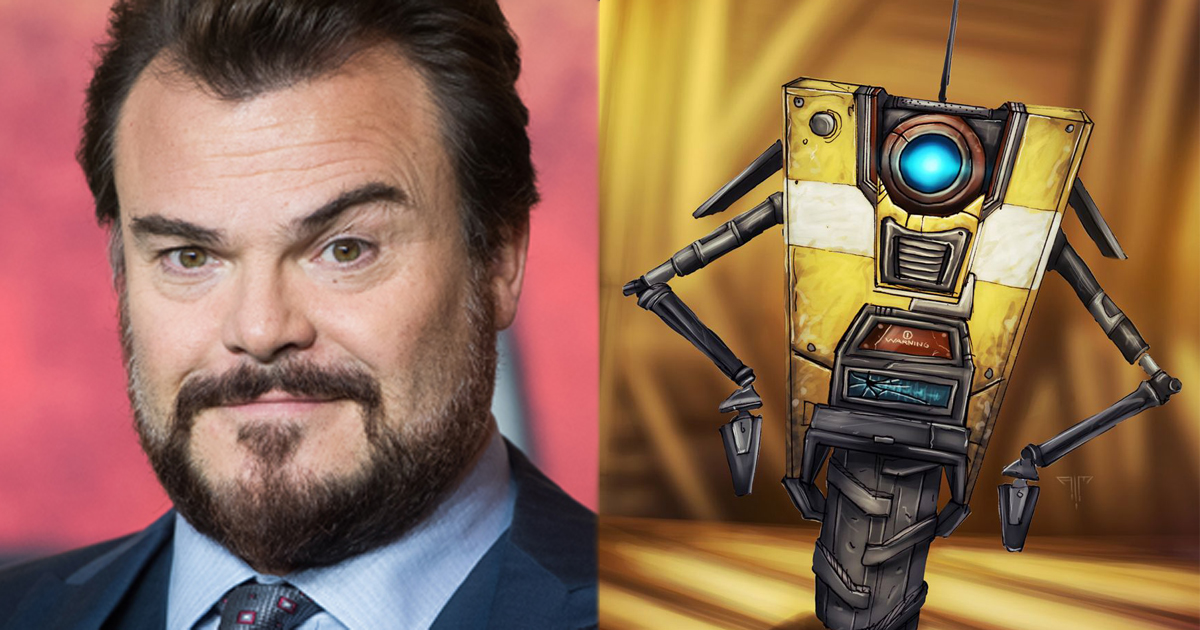 Jack Black has been cast as the voice of Claptrap in Borderlands, the upcoming film adaptation of the popular video franchise. 
Black is the latest addition to the star-studded Lionsgate production which includes Cate Blanchett, Kevin Hart, and Jamie Lee Curtis. Nathan Kahane, Lionsgate Motion Picture Group president said casting Black was "one of the biggest no-brainer casting decisions we've ever made."
Eli Roth (The House With a Clock in Its Walls) is set to direct and will be reuniting Black and Blanchett who both starred in his 2018 family comedy. "I am so excited to reunite with Jack, this time in the recording booth," said Roth. "Claptrap is the funniest character in the game, and Jack is perfect to bring him to the big screen."
Claptrap is an overenthusiastic robot with a flair for sarcasm and cowardice when it comes to defending his teammates. The character has appeared in several versions of Borderlands, a role-play shooting game that first launched in 2009. Since then the game has built its franchise inspiring several sequel games and now a film.
Blanchett is playing Lilith, who in the game is one of six Sirens, a group of women with unbelievable powers. Hart is playing Roland, a skilled soldier and Curtis will play Tannis, an archeologist working on Pandora, the fictional planet on which the video game is set.
Craig Mazin (Chernobyl) has written the latest screenplay. 
Source: Variety