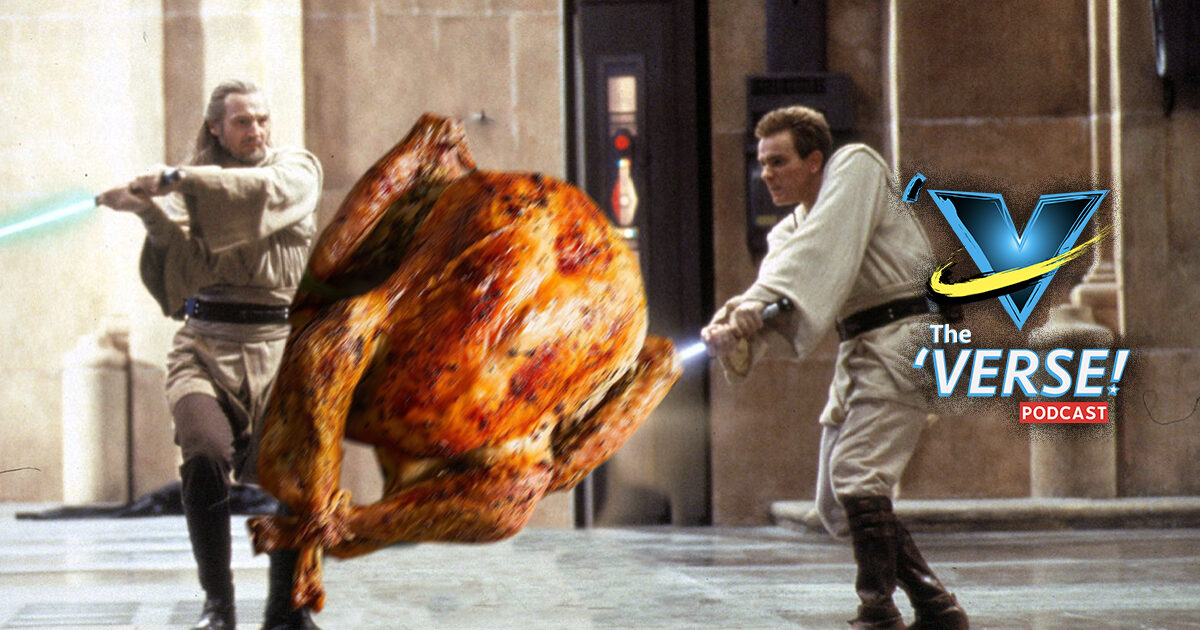 The squad revisited Star Wars: Episode 1: Phantom Menace – was this film a big fat turkey or a home run? Enough with the mixed metaphors – whatever you thought of this polarizing film, we got to uncover the first installment of Emilia's Star Wars prequels blind spot. This is a must-listen for prequel apologists and haters alike!
In our news section we cover another hotly anticipated Spiderman: No Way Home trailer, the premiere of Amazon Prime's The Wheel of Time series, and casting news for Disney+'s Ahsoka and Netflix's upcoming live-action Avatar: The Last Airbender.
And in classic Turkey Day tradition, we give thanks for those forms of media that got us through another year. What shows, movies, video games, or books are you most thankful for? Tell us on Twitter @TheVerseCast where we post news, announcements about the pod, and collect listener questions. Or throw randomness at us like, What is your favorite Star Wars film?
If you stay tuned, you might be in for a scrumptious post-credit scene…
Subscribe to The 'Verse! at these wonderful podcast locations and more:
See you next time in The 'Verse! Follow us on Twitter, too.