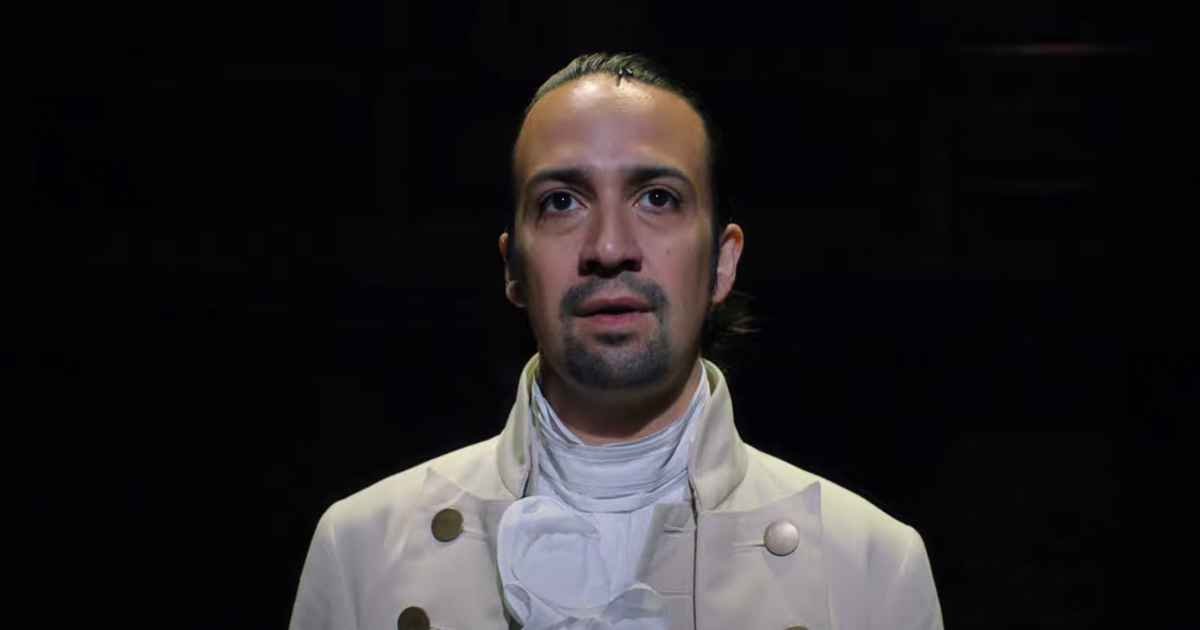 Disney has released the trailer for their upcoming streaming debut of the smash musical "Hamilton." A filmed performance of Lin-Manuel Miranda's  Broadway hit"Hamilton," featuring the original Broadway cast, will premiere  on Disney+ on July 3 of this year, well ahead of its planned Oct. 15, 2021 date. Disney paid a reported $75 million for the rights to the hip-hop infused musical, with plans for a full fledged filmed version down the line.
"Hamilton" swept the Tony's in 2016, taking home 11 awards, including Best Musical. A film version of Miranda's "In the Heights" was planned for a June of 2021 release, but that has been put on hold until after the COVID-19 has subsided.
"Hamilton" is the story of America then, told by America now. Featuring a score that blends hip-hop, jazz, R&B and Broadway, "Hamilton" has taken the story of American founding father Alexander Hamilton and created a revolutionary moment in theatre—a musical that has had a profound impact on culture, politics, and education. Filmed at The Richard Rodgers Theatre on Broadway in June of 2016, the film transports its audience into the world of the Broadway show in a uniquely intimate way.