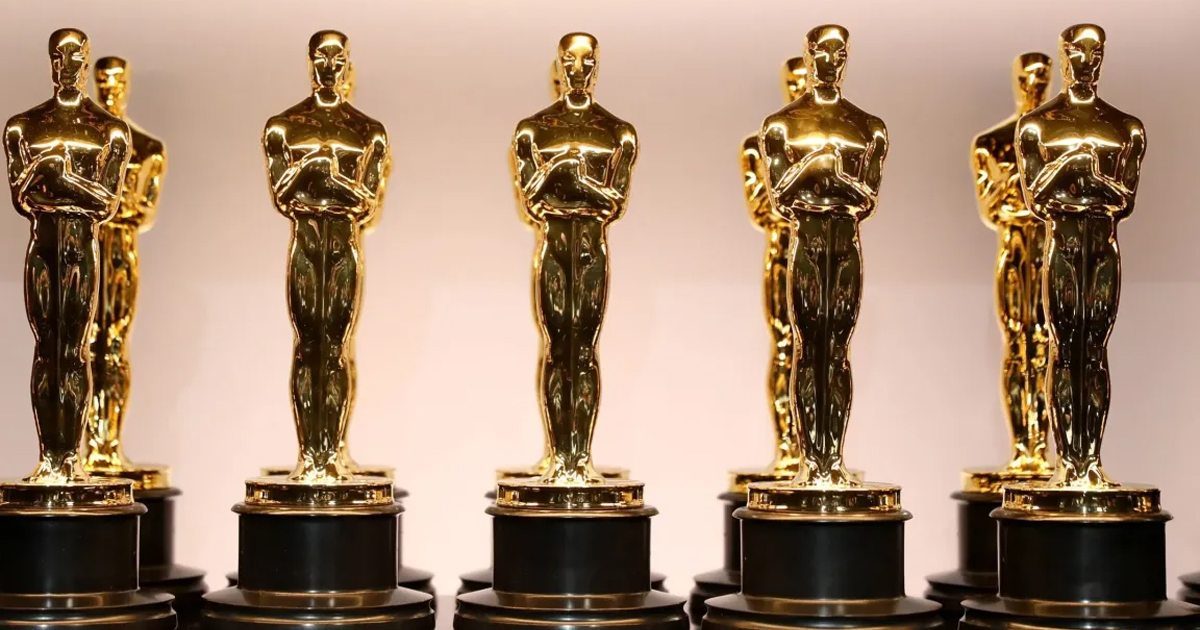 Today, I'll go down the line and talk about my predictions. In some cases, I'll straight up tell you who and what I'm picking. In others, like Best Picture, I'll lay out the case and leave it to end of the piece for you to see where I'm at. Some races are very easy to pick, while others seem that way but are poised for potential surprises and upsets. Then, there's the ones that are damn near too close to call. Obviously, I'm calling them now, but it's rare to feel like there are coin flips like this, only days out and with voting well closed. Is this the new normal or a quirk of the current times? Who knows?
Before we get into the nitty gritty of predictions, I just want to ask everyone to take it down a notch or two. As I ranted a bit about on the latest podcast episode (here), Film Twitter especially has become an even bigger cesspool than usual. If you love Belfast, CODA, The Power of the Dog, or any other nominated film, celebrate them without trashing the others. Whether it's movies or just in life, it's better to light a candle than to curse the darkness. Trust me, you'll be happier for it…
Now, with that out of the way, here goes nothing. Below, you'll find how I see the 94th edition of the Academy Awards going down. You should listen to the pod for more on each category, but next up is my final predictions:
Of course, the big question is Best Picture. I recently wrote about the race (here) and it's arguably our closest competition in recent memory. Everything I wrote there remains true. CODA has momentum and some Guild love on its side. The Power of the Dog has seemingly wide support from the Academy and fits what has been winning the Oscar lately. Both have incredibly compelling cases and whichever one you pick, you have plenty of evidence in your favor. Then, there's even the chance for a vote split that leaves Belfast back as the snow surprise winner. It truly is down to almost a flip of a coin…
On the flip-side, Best Director is done and dusted. Jane Campion is going to take this one for helming The Power of the Dog. Will this be the only prize the flick takes home? It seems bizarre and unlikely, but if it comes up short in Picture, there's a chance it actually goes down like that. You'll see that below, but when it comes to Campion and Director, she's a complete lock.
The acting categories only have one question mark. Best Actor will go to Will Smith for King Richard, Best Supporting Actor will go to Troy Kotsur for CODA, and Best Supporting Actress will go to Ariana DeBose for West Side Story. Then, there's Best Actress. Jessica Chastain sure seems to have the momentum for her turn in The Eyes of Tammy Faye, but she also doesn't seem like a lock. Nicole Kidman seems like the least likely, but Olivia Colman, Penelope Cruz, and Kristen Stewart are looming in the background. I don't have the guts to predict an upset, but if it's not Chastain, it could be Colman or Stewart, but it may well actually be Cruz, who has last minute buzz building in a notable way.
Both screenplay categories have intrigue. Best Original Screenplay is actually a three horse race, with Don't Look Up coming in late to try and upset the Belfast vs. Licorice Pizza apple cart. Kenneth Branagh and Belfast need this for any Picture dreams to remain, a la Spotlight, while this offers up the Academy a chance to give Paul Thomas Anderson an Oscar at last. I think it's close, but Branagh might be able to eek this one out. As for Best Adapted Screenplay, it seemed like Campion's to lose for The Power of the Dog, but the aforementioned CODA momentum seems likely to result in Sian Heder taking it. Plus, CODA needs this for their Picture hops as well, so if you're picking it there, you really need to be picking here too.
Below the line, it's largely a battle between Dune and The Power of the Dog. They're especially duking it out in Best Cinematography and Best Original Score, not to mention to a lesser extent, Best Film Editing (it feels like a pick-em there, with King Richard potentially being the beneficiary). It feels like Dune will take several of these Oscars, so figuring out where The Power of the Dog boosts its win total will be one of the keys to getting these picks right. In between that fight, there are the Short categories, which are a crapshoot, as well as the other three Feature fields. Two seem obvious, with Drive My Car a lock in Best International Feature, and Summer of Soul likely to hold off Flee in Best Documentary Feature. Best Animated Feature, however, is where my No Guts, No glory, pick is. Call it a hunch, but I think The Mitchells vs. the Machines is going to upset Encanto at the last moment. We shall see…
As always friends, you can see my various predictions here for the awards races throughout the year. Of course, it's just down to the Oscars (here) now. So, without further delay, these are my picks for the Academy Awards…
Best Picture – CODA
Best Director – Jane Campion (The Power of the Dog)
Best Actor – Will Smith (King Richard)
Best Actress – Jessica Chastain (The eyes of Tammy Faye)
Best Supporting Actor – Troy Kotsur (CODA)
Best Supporting Actress – Ariana DeBose (West Side Story)
Best Original Screenplay – Kenneth Branagh (Belfast)
Best Adapted Screenplay – Sian Heder (CODA)
Best Animated Feature – The Mitchells vs. the Machines
Best Documentary Feature – Summer of Soul
Best International Feature – Drive My Car
Best Production Design – Dune
Best Cinematography – Dune
Best Costume Design – Cruella
Best Film Editing – King Richard
Best Makeup & Hairstyling – The Eyes of Tammy Faye
Best Sound – Dune
Best Original Score – The Power of the Dog
Best Original Song – No Time to Die (No Time to Die)
Best Visual Effects – Dune
Best Animated Short – Robin Robin
Best Documentary Short – The Queen of Basketball
Best Live Action Short – The Long Goodbye
Joey Magidson is the owner and editor-in-chief of Awards Radar. For nearly a decade and a half, he served as a writer at The Awards Circuit (even back when it was still called The Oscar Igloo). A member of the Critics Choice Association and a Rotten Tomatoes certified critic, his work has been quoted on FYC award screeners, in press materials, trailers, and more. Seeing over 300 films a year, he arguably spends more time with movies than anything else (though the Jets and the Mets come close), but he wouldn't have it any other way. Joey is proud to bring you Awards Radar, with an incredible staff and content you won't find anywhere else! @JoeyMagidson