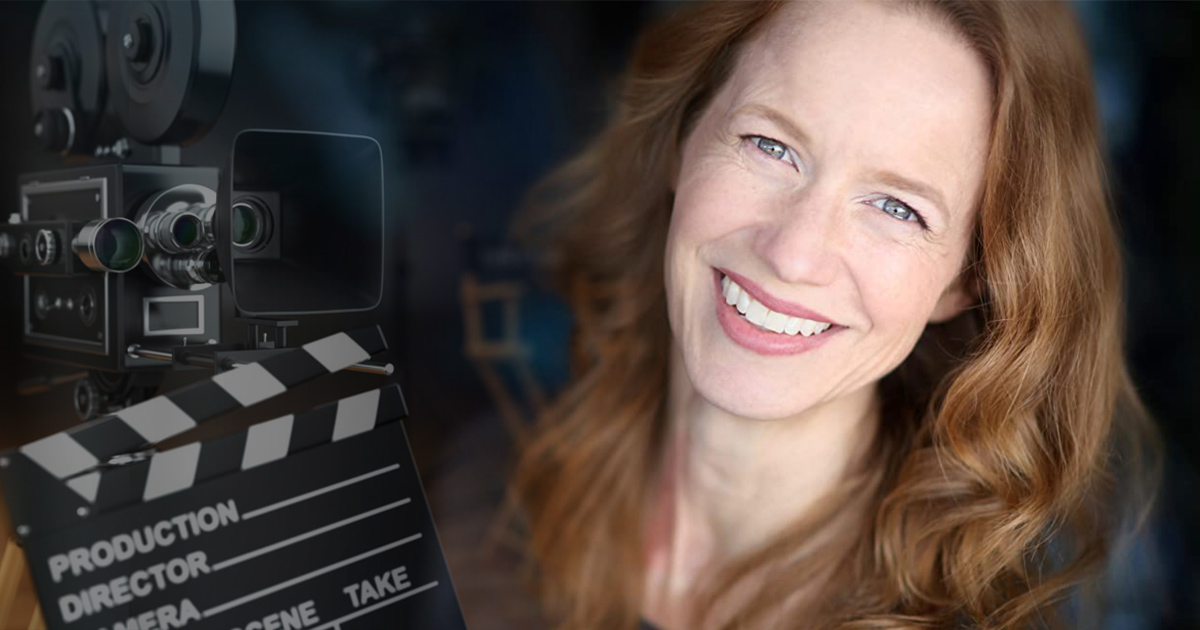 Laura Cayouette is an actor, writer, producer and director with more the 25 years in the  film and television industry.  She has appeared in such projects as Django Unchained, Kill Bill, Enemy of the State, Friends and True Detective. In this guest column, Laura discusses the efforts it can take to get a movie produced, including her newest film, One Month Out.
Whenever I'm going through a particularly demanding day at work, like when I did my big stunt as Leonardo DiCaprio's corset-wearing sister, Lara Lee, in Django Unchained, I try to remind myself that the bruises and exhaustion will pass – film is forever. I may have endured hoop skirts and gruesome scenes as an actor, but some of the most grueling filmmaking stories are about the journey of filmmakers getting the project made and released.
I've been acting in movies and TV for 25 years – long enough to know it can take years, decades even, for a project to go from concept to release. The hugely successful and award-winning Netflix series, Queen's Gambit, reportedly took 30 years to reach our screens. The beloved classic, Forrest Gump, took 9 years. Eyes Wide Shut reportedly took 37 years to reach an audience.
In 2008, my first feature as a producer premiered at Sundance –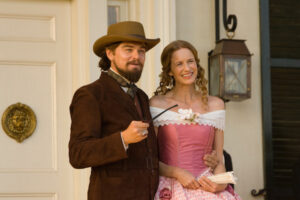 Quentin Tarantino Presents: Hell Ride. As exciting as it was to be watching a movie I'd produced with Quentin, it was a moment 7 years in the making. I introduced Quentin to Larry Bishop (who ended up playing my boss in Kill Bill) in 2001 and we watched some of Larry's biker movies from the '60s and '70s. Discussing the genre afterward, Quentin announced that it was Larry's destiny to write, direct and star in the greatest biker movie of all time. We called Michael Madsen and he signed on to star with Larry. We three became producers that night and Larry started writing. Quentin got Bob Weinstein on board to finance and distribute the film. I remember thinking that with this many elements already in place, it would take 2-3 years tops to make and release our biker movie. 
Many of the delays were regular showbiz-related stuff – lawyers arguing over contracts, waiting our turn in line at the production company, budget negotiations, scheduling issues with our production team and cast involved in other projects, and on and on. Some of the irregular delays felt like bad luck or personal issues creeping into professional ones. By 4 years in, Hell Ride had taken on a whole new meaning. I remember Larry setting a goal around then of a 6-6-6 release date to tie in with one of the storylines. The movie finally hit theatres on 8-8-8. 
Making movies can be magical but it can also be a test of faith. It's admirable how long some filmmakers can love a project into existence. In 2010, I met with director Steven Esteb to discuss a script that eventually became the award-winning 2017 indie release, Hate Crime. I didn't normally attach myself to projects that weren't already set up, but the movie sounded substantive and Esteb had been highly recommended so I expressed interest in one of the 2 female leads and wished Steven well with finding financing. In 2013, things heated up. The first casting breakdown came out. The movie was officially moving into pre-production. Over the course of that year, I went from playing one of the female leads to playing the other. The casting of my husband changed as well – several times. We had a cast reading, drank cocktails with investors. Everything began feeling real.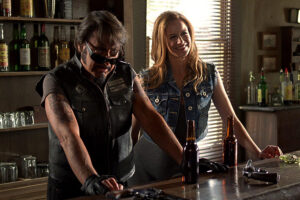 Then not much happened until 2016, save the occasional update email or call – and a title change from Heartland to Hate Crime. Then suddenly, we were in production! I had a new husband – John Schneider. John and I first met in 2014 when I rode on the Monarch's float in the Krewe of 
Orpheus parade during Mardi Gras 2014. Though John was riding in the float behind ours, we ended up spending much of the very long day together starting at breakfast with the Krewe and reconvening at the Orpheus Ball, Orpheuscapade, which ends around dawn. I'd never ridden in a float before and was thrilled to have facilitated Quentin being the Orpheus Monarch and receiving the Key to the City. It was an incredible and indelibly memorable experience – like a wedding might be – so I used that to help inform my relationship as John's character's wife in Hate Crime.
John and I had a great time acting together so I was thrilled when he asked me to play Joe Chrest's wife in Like Son, a movie John had written and was directing. It was an easy yes when he asked me to play the librarian in Inadmissible, another movie written and directed by John. In May of 2016, John asked me to play a lead, wife to Barry Bostwick, in his next endeavor, One Month Out. 
One Month Out is a twisting tale about a man suffering from Alzheimer's and his trophy wife who faces moving him into assisted living. It was an honor to work with Ruth Buzzi as my aunt/BFF and it was great working with many of the crew members who'd become so familiar to me. John wrote and directed the dark, sometimes thrilling, sometimes funny movie, and played our family lawyer. 
The story of One Month Out's 5-year journey to release has gotten some attention. A hundred-year flood swept through John's sprawling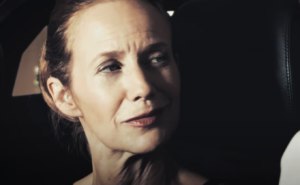 Louisiana studio grounds, damaging many of the facilities and John's home – which also serves as a variety of filming sets, as well as his edit bay where his film footage is stored. About half of the studio's substantial acreage and facilities were in need of repair. 
Only a few months later, a thousand-year flood came barreling through with damage so severe that the storm became the worst U.S. natural disaster since 2012's Hurricane Sandy. In a dramatic rescue, a brave neighbor drove his airboat to John's studio grounds and tied himself to a tree. He made his way through the hip-high water rushing through the home, guided by John on a cellphone, and retrieved the footage files. It wasn't clear until later that the files had sustained water damage and would need to be painstakingly restored frame-by-frame to be usable.
It's fairly common during the filmmaking process for someone at some point to observe, "Someone should make a movie of what it took to make this movie." One Month Out's journey may be fairly short in comparison to some filmmaking stories, but most stories don't include 2 epic floods and a dangerous water rescue with a guy tied to a tree. And with most projects, the big delays come before the movie is filmed, not after – the time is spent getting the movie set up, not trying to salvage an already filmed project. 
Whether it's an actor getting injured or pregnant, a contract dispute, or an entire set sinking into the ocean, movies have experienced delays before production, during filming, and even after being shot – like One Month Out. It's almost impossible to imagine how hard it is to keep believing when years go by without activity when actors and financiers come and go when target release dates pass without premieres. Making movies may be magical but it's hard toll-taking work. Stretching the process out can be a true test of faith and vision. 
I'm grateful to have been a part of teams that kept going long enough to bring Hell Ride, Hate Crime and One Month Out to audiences. And I'm grateful for all the other storytellers in my industry who have never-say-die work ethics. When bringing our stories to the world, whatever obstacles we may face, whatever wounds we may accumulate – film is forever. That keeps me going. 
One Month Out is available for streaming on Vimeo.com and Cineflixdod.com where you can also find DVDs. 
You can follow Laura at www.lauracayouette.com and www.latonola.com, as well as Twitter @knowsmallparts.