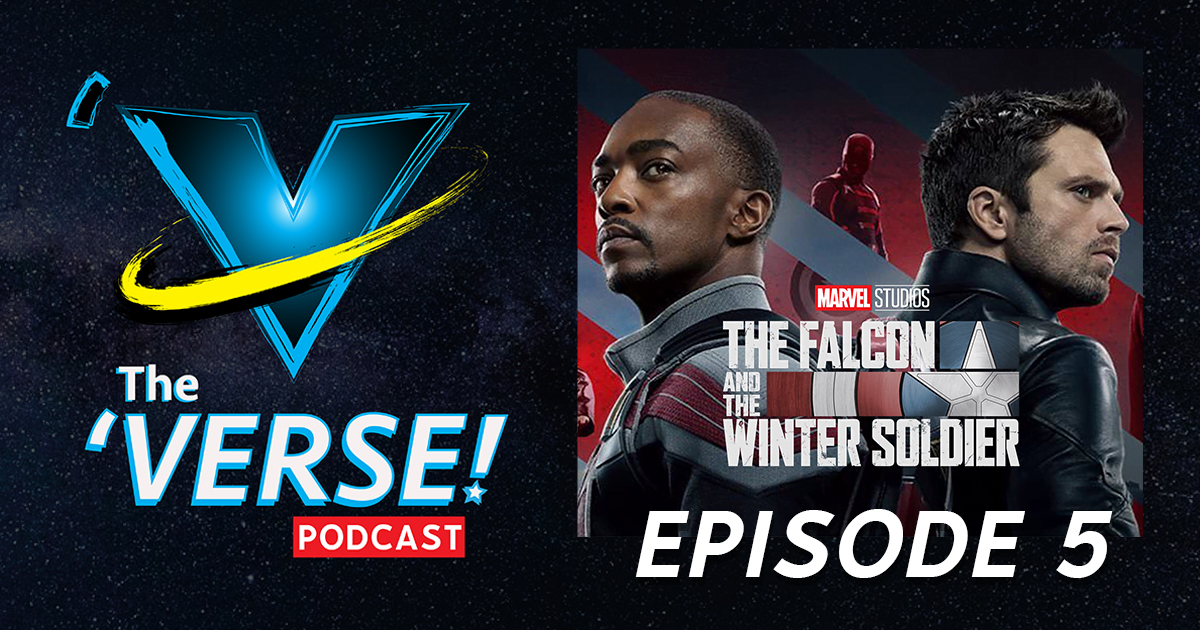 Greetings 'Verselings! It's that time of the week to step into The 'Verse! where we will visit a different corner of the cinematic universes from Marvel, Star Wars, Indiana Jones, and Air Bud?? Yes, the hot topic this week is what qualifies as a cinematic universe and The 'Verse! Squad cannot wait to hear what you think, but first let's start with a rundown of this week's episode.
This week in news, Doctor Strange and the Multiverse of Madness wrapped shooting in London and speaking of madness, Mads Mikkelsen joined the cast of Indiana Jones 5. Also, would we really be a cinematic universe podcast without talking about the Fast and the Furious? That's right! The trailer for F9 dropped last week and it looks like 2021 is going to be the summer of John Cena, even if you can't see him (waves hand in front of face).
As always, we broke down Episode 5 of The Falcon and the Winter Soldier, and boy did Marvel give us a doozy of an episode last week. The 'Verse Squad has finally converted to team "Fake Cap" instead of "New Cap" and apparently we need to all start watching VEEP (#iykyk). We fans were finally treated to a Sam/Bucky/BFF montage on the boat and The Avengers are now skilled in Capoeira martial arts (don't worry Lucas will explain). Finally, listen to find out what The 'Verse! Squad's predictions are for The Falcon and the Winter Soldier season finale this Friday (EEK!!) Also, make sure to stick around for a stellar post-credit story about the time Norm almost killed Danny DeVito.
Make sure to give us a follow on Twitter @TheVerseCast because The 'Verse! Squad wants to hear YOUR season finale predictions of T.F.A.T.W.S. and what you think qualifies as a cinematic universe. Also, you can follow us @Screenradar on Twitter, Instagram, and Facebook. 
Catch you in The 'Verse!
Also found at these wonderful podcast locations: