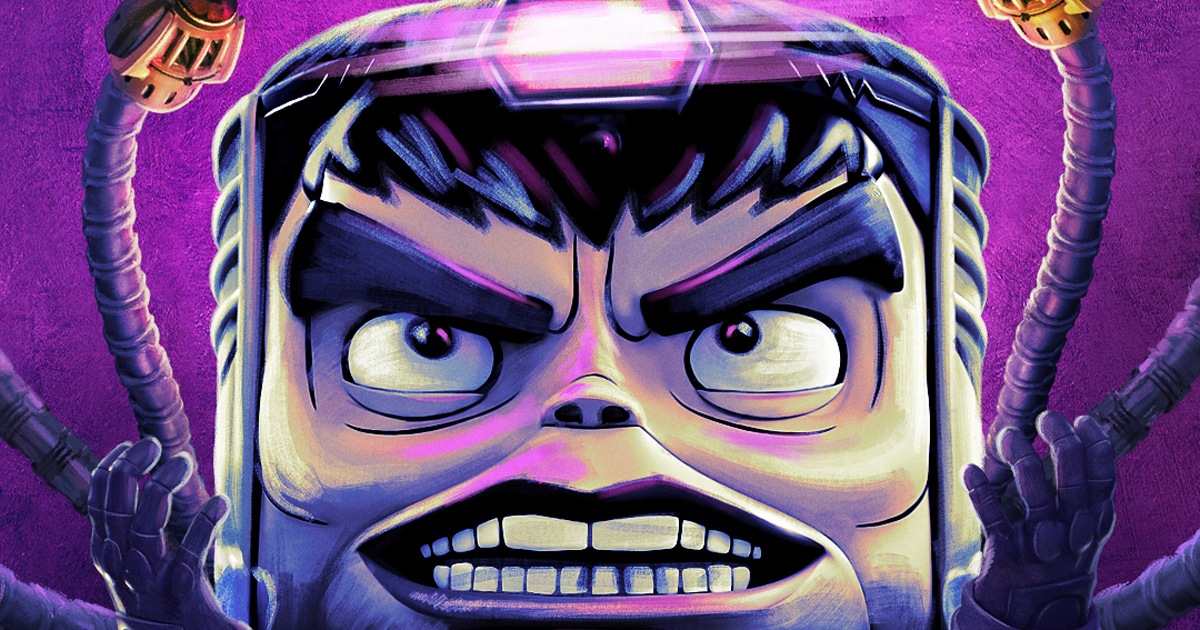 Hulu just dropped the poster for their brand new animated series M.O.D.O.K. coming to the streaming platform next month.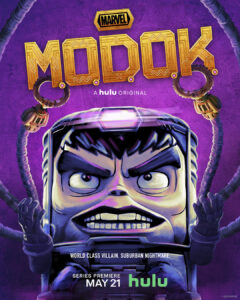 The poster features Marvel's megalomaniacal supervillain M.O.D.O.K., who looks menacing as ever. The latest villain M.O.D.O.K., who is voiced by Patton Oswalt, is short for Mental Organism Designed Only for Killing and those eyebrows alone encapsulate such a being.
The series centers around Oswalt's character as he has been attempting to conquer the world, per usual, but his plans keep getting foiled by superheroes and he, unfortunately, runs his organization A.I.M. (Advanced Idea Mechanics) into the ground. No longer A.I.M.'s leader, M.O.D.O.K., whose marriage is also now in shambles, must confront his greatest challenge yet without the support of his family nor former organization.
Along with Patton Oswalt, M.O.D.O.K. features the voices of Melissa Fumero (Brooklyn Nine-Nine), Aimee Garcia (George Lopez), Wendi McLendon-Covey (The Goldbergs), Ben Schwartz (Sonic the Hedgehog), Beck Bennett (Saturday Night Live), Jon Daly (Kroll Show), and Sam Richardson (Veep).
Oswalt and Jordan Blum co-wrote, created, and will executive produce Marvel's M.O.D.O.K.  Brett Crawley, Robert Maitia, Grant Gish, Joe Quesada, Karim Zreik, and Jeph Loeb also serve as executive producers on the series.
Fans can expect to find M.O.D.O.K.'s villainous rein on Hulu starting May 21st. The 'Verse! podcast will also be covering the series in their upcoming episodes.