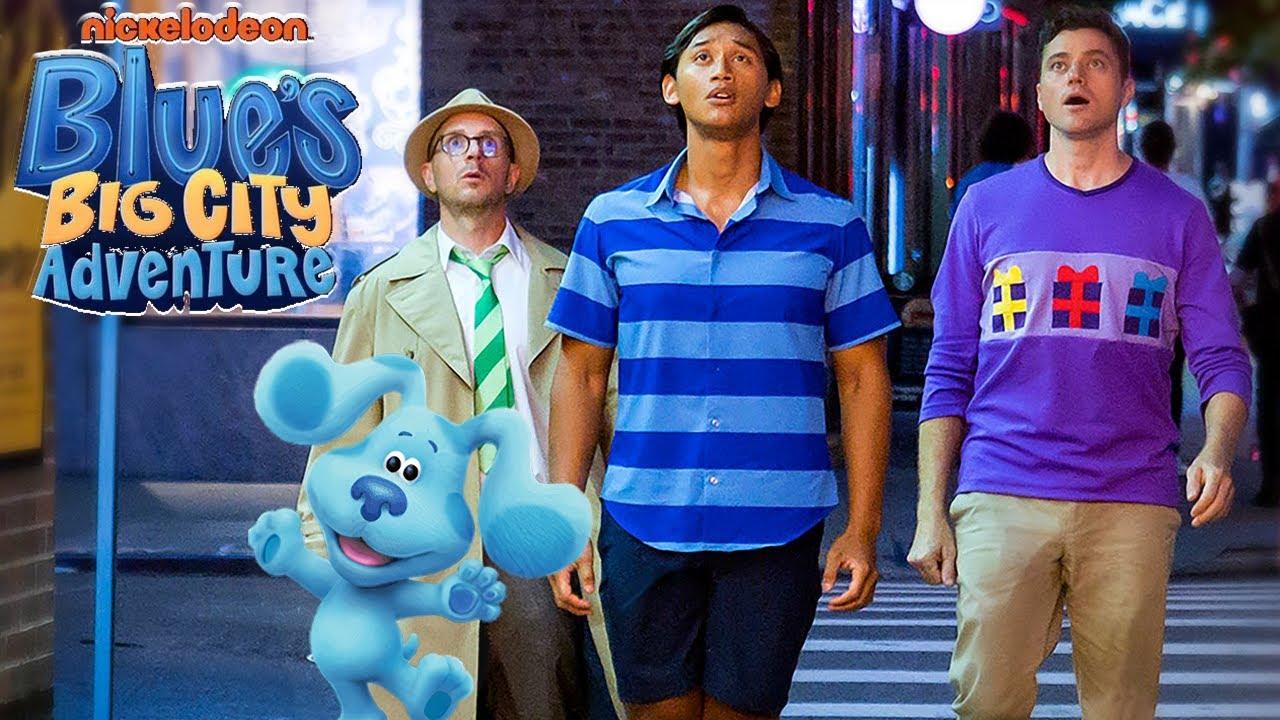 In Blue's Big City Adventure, Blue's Clues travels to the Big Apple with some of the show's most beloved characters.
The newest trailer for Blue's first full-length movie shows the popular Nick Jr. dog  traveling to New York City with Josh Dela Cruz. When Josh realizes he's left his handy dandy notebook at home, the trip rapidly takes an unexpected turn as their colorful housemates set out to find them and retrieve the notebook.
Along the way, they are joined by Steve Burns, the show's adored original presenter, who also happens to be a Blue Prints agency detective, as well as Steve's brother Joe, (Donovan Patton), who took over as the second host of the Nick Jr. series in 2002. Blue's Big City Adventure features brand-new songs and guest appearances from BD Wong, Ali Stroker, Taboo, Alex Winter, Phillipa Soo, and Steven Pasquale.
Steve, who started hosting the program in 1996, gained notoriety last year after sharing a touching video about his untimely departure from it for the show's 25th anniversary. He discussed leaving the show to attend college in the short geared at Millennial Blue's Clues fans, but he also admitted that his departure was unexpected for the audience. He assured the now-adult audience that he would never forget them.
Blue's Big City Adventure  begins streaming Nov. 18 on Paramount+.