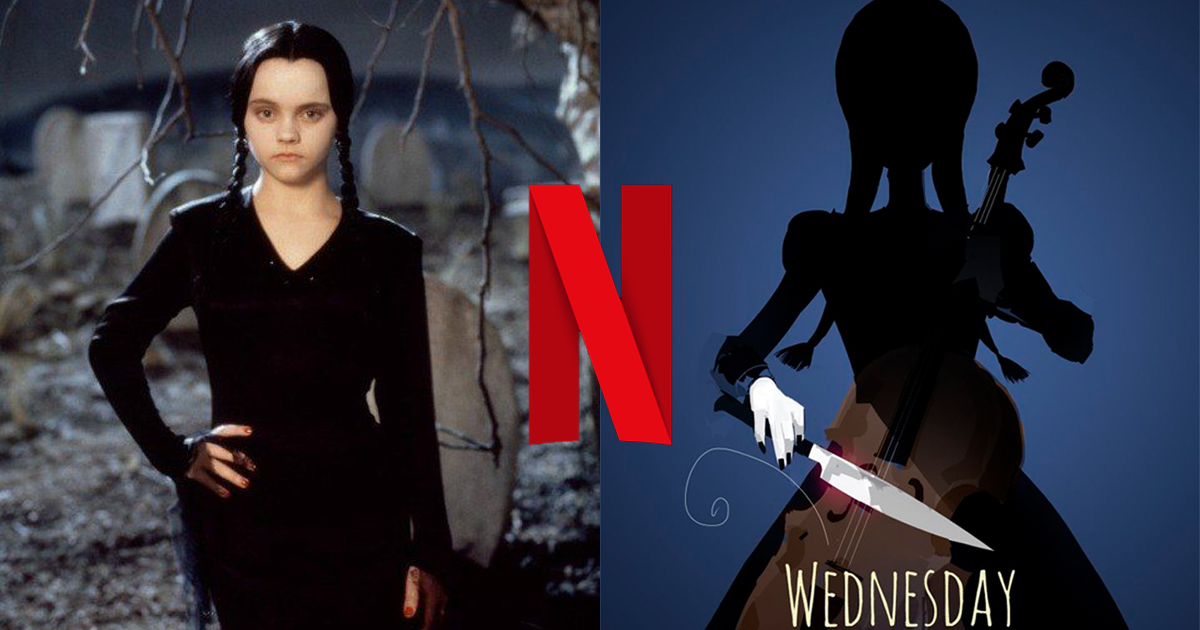 Netflix announced yesterday that they are developing a new live-action series surrounding Wednesday Addams, with Tim Burton, set to direct. 
The new series, titled Wednesday, will follow the Addams' Family daughter as she learns to control her psychic powers at Nevermore Academy all while dealing with a murder spree in town and attempting to solve a mystery that previously encapsulated her parents. Audiences should expect a deeper look into Wednesday Addams, beyond her sinister sense of humor. 
Wednesday will mark Tim Burton's first live-action show as well as his television directorial debut. The 8-episode series has also tapped Al Gough and Miles Millar (Smallville, Into the Badlands) as executive producers along with Andrew Mittman who produced the computer-animated The Addams Family in 2019. 
Although her character has appeared numerous times throughout television and cinema, this is the first time Wednesday Addams will receive a project centered around her. Fans of the character heavily associate the role with Christina Ricci who portrayed Wednesday Addams in the 90s featured films The Addams Family ('91) and Addams Family Values ('93).
The Addams Family started as a cartoon created by Charles Addams in 1938. The oddball family includes Gomez and Morticia Addams, their children Wednesday and Pugsley, Uncle Fester, Grandmama, and Lurch, the butler. The 80-year-old plus cartoon has spawned six television adaptations and four feature films.
No premiere date for Wednesday has been set. 
Source: IGN