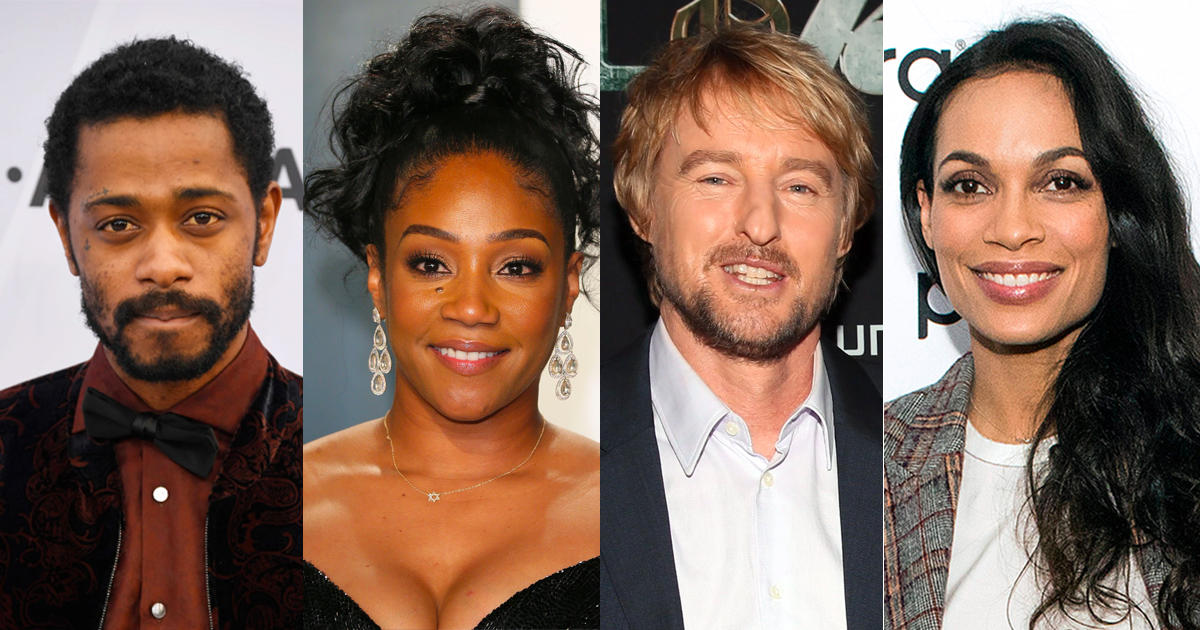 Rosario Dawson has joined the growing cast of Walt Disney Studios' upcoming Haunted Mansion film. She'll be joining the previously announced LaKeith Stanfield, Tiffany Haddish and Owen Wilson.
So far the studio has kept quiet about the plot of the film,  though it's safe to say it will at least be loosely based on the popular Disney Parks ride. This obviously isn't Disney's  first stab at bringing the ride to life. The 2003 Haunted Mansion film that starred Eddie Murphy received horrible reviews, but was a moderate success. The  film was made for $90 million and brought in over $182 million worldwide, and while Disney doubled their investment, it wasn't enough to warrant a franchise. The general consensus was that it just wasn't scary or funny enough. It was then announced in 2015 that Ryan Gosling was in talks to star in a new Haunted Mansion film directed by. Guillermo del Toro, though that never came to fruition. 
The studio has had a rocky relationship with their Disney Parks film adaptations.  The recent Jungle Cruise was a hit, and the studio struck gold with the Pirates of the Caribbean franchise, though Tomorrowland barely broke even and The Country Bears was a dismal bomb. The recently announced Tower of Terror was swiftly cancelled after producer Scarlett Johansson sued Disney alleging that her contract was breached when the studio released Black Widow on Disney+ as well as in theaters on the same day. No worries though, as you can always watch the TV Tower of Terror film starring Steve Guttenberg.