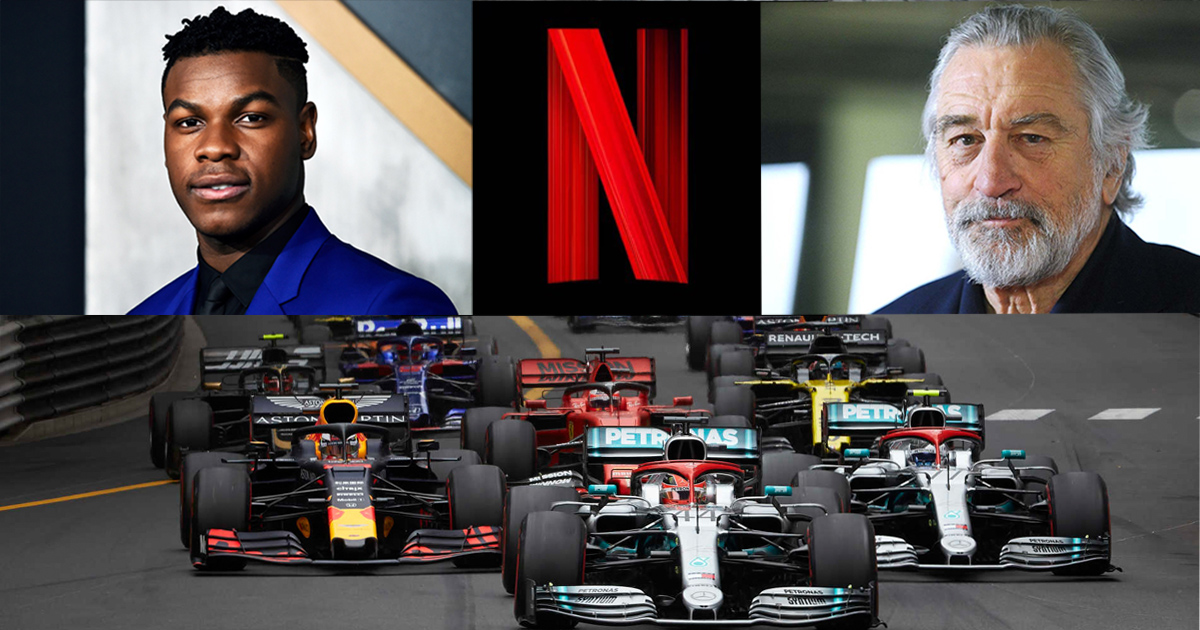 This week it was confirmed that Robert De Niro and John Boyega (Star Wars) will star in the upcoming Netflix film The Formula.
Gerard McMurray (Burning Sands) will write, direct, and produce the film about a Formula One race car prodigy who finds himself amidst the mafia and must become a getaway driver to protect his family. McMurray took to his Instagram stating it "feels AMAZING to see this idea in my head finally come to life that I'm writing, directing, and producing."
View this post on Instagram
McMurray's newly formed production company, Buppie Productions, is teaming up with Tribeca Films and Netflix to bring this original crime, racing thriller to life. The Formula will be the first F1-based production about contemporary Grand Prix racing since Bobby Deerfield ('77) starring Al Pacino.
The Formula will be De Niro's second Netflix original film after portraying hitman Frank Sheeran in Martin Scorsese's The Irishman in 2019. This will also be McMurray's second original project with Netflix after directing the American drama Burning Sands in 2017.
Boyega is best known for his role as Finn in the Star Wars sequel trilogy films starting with The Force Awakens (2015), The Last Jedi (2017), and The Rise of Skywalker (2019).
No release date has been set but The Formula will be available for streaming on Netflix.
Source: Instagram