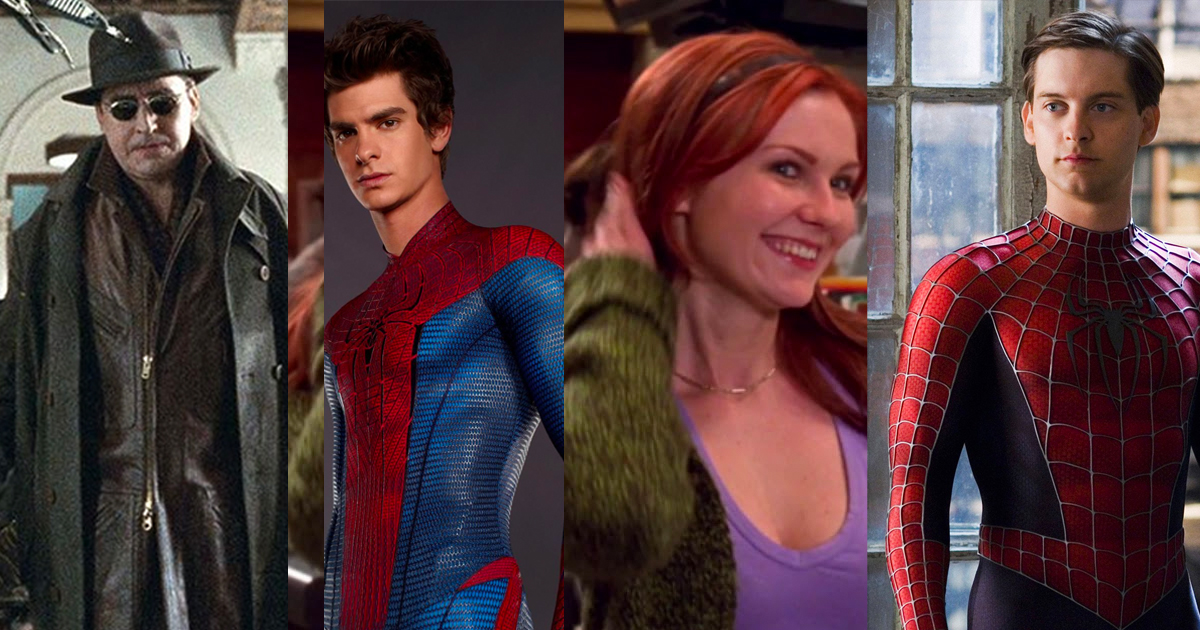 SONY is diving head first into a live-action Spider-Verse.  It's being reported that Alfred Molina will be reprising his role as Doctor Octopus in the studio's upcoming third Disney/MCU Spider-Man collaboration. Molina portrayed Doc Oc in Sam Raimi's Spider-Man 2, considered by many to be the best of SONY's first five non-MCU Spidy films.
Not to be outdone, it's also being reported that Andrew Garfield, Tobey Maguire and Kirsten Dunst will be back to reprise their roles as Peter Parker, Peter Parker and Mary Jane. Maguire and Dunst starred in Raimi's Spider-Man trilogy, while Garfield starred in the two Amazing Spider-Man films. It was previously announced that Jamie Foxx will be returning to play Electro, whom he played in SONY's last non-MCU Spider-Man outing, The Amazing Spider-Man 2. 
The actors will be joining Tom Holland, Zendaya, Marisa Tomei, Jacob Batalon and Tony Revolori, who will be returning to the SONY/MCUniverse, as well as Benedict Cumberbatch, who will be playing Doctor Strange. A Spiderverse was already teased in Spider-Man: Far from Home, with J.K. Simmons appearing a J. Jonah Jameson, whom he played in Raimi's trilogy.
SONY proved they could play in the Spider-Verse well with the success of the Oscar-winning animated film Spider-Man; into the Spider-Verse. The question, though, is how  much it will tie into the MCU.