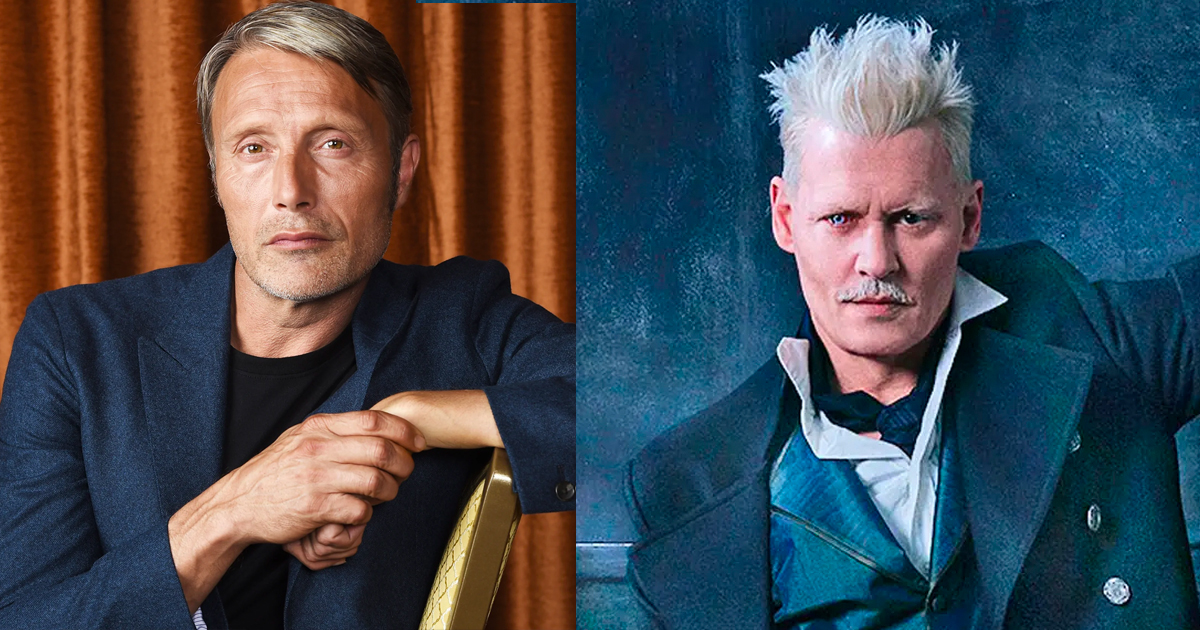 Hannibal and Doctor Strange star Mads Mikkelsen will officially be replacing Johnny Depp in the role of Gellert Grindelwald in Warner Bros. upcoming third film in the Fantastic Beasts franchise. After appearing briefly in Fantastic Beasts & Where to Find Them, Depp co-starred as the the Dark Wizard in Fantastic Beasts: The Crimes of Grindelwald.
Earlier this month,  Depp announced his departure from the film franchise in an Instagram post, stating:
"I wish to let you know that I have been asked to resign by Warner Bros. from my role as Grindelwald in Fantastic Beasts and I have respected and agreed to that request. I'd like to thank everybody who has gifted me with their support and loyalty. I have been humbled and moved by your many messages of love and concern, particularly over the last few days. Finally, I wish to say this. The surreal judgement of the court in the U.K. will not change my fight to tell the truth and I confirm that I plan to appeal," he said. "My resolve remains strong and I intend to prove that the allegations against me are false. My life and career will not be defined by this moment in time."
The initial announcement was made after Depp lost a libel case against the tabloid "The Sun," who alleged Depp was a "wife beater" in a 2018 article.  Jude Law, Depp's co-star in The Crimes of Grindelwald, recently had this to say about the recasting:
"It's an enormous film, and there are many, many layers to it. It's probably one of the biggest productions I've ever worked on. And in a situation like this, you defer to the studio. That's all you can do. Because you have to turn up and play your part…. "In a franchise like this, it's the studio and the company that make the big decisions and you have to go along with those, because we're just a member of the team."
Fantastic Beasts 3 is currently scheduled to be released on November 12, 2021.