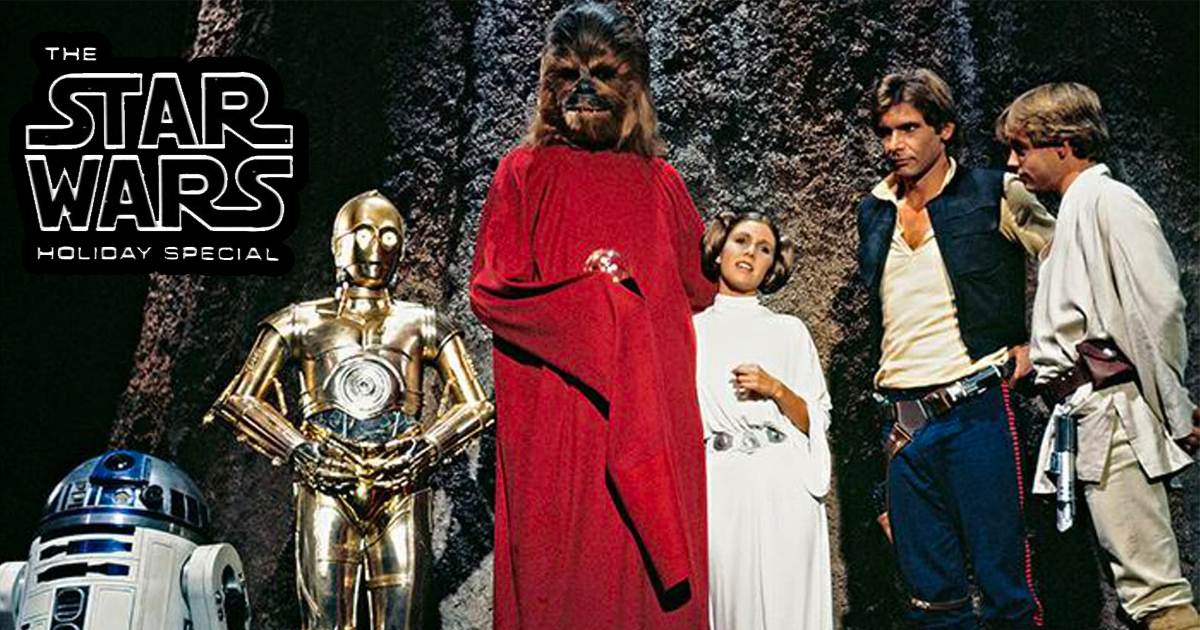 What does one of Disney's top go-to guys do to follow up arguably one of the best Star Wars products in franchise history? Well, recreate the worst product in franchise history, naturally. In an interview with Variety at a Mandalorian fan event, writer/producer/director/actor/chef (Jesus, what doesn't he do?) Jon Favreau said he has an idea for an updated Star Wars Holiday Special.
"Oh I would definitely be interested in doing a holiday special. And I'm not going to say who I would be interested in. But one of the people is the member of the cast in an upcoming episode of the show. So we'll leave it at that for now…I've been thinking about it. It's ready, the ideas are ready. I think it could be really fun. Not as part of this, but there's an excitement around it because it was so fun and weird, and off and not connected to what 'Star Wars' was in the theater. 'The Mandalorian' cartoon, the Boba Fett cartoon, from the holiday special was definitely a point of inspiration for what we did in the show."
Despite officially airing only one in 1978, the Star Wars Holiday Special has become a cult favorite, due primarily to how much of a trainwreck it is. Whether or not Favreau was serious, if there's one person that could pull it of right now it's him.