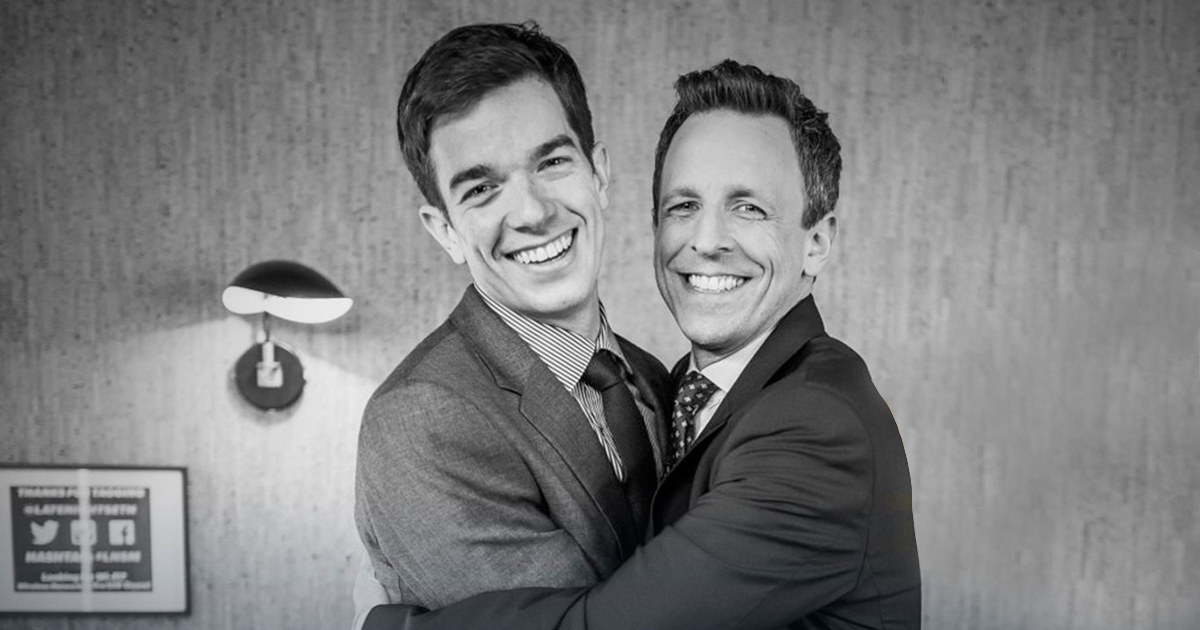 John Mulaney has officially joined the writing staff of Late Night with Seth Meyers. The news was broke in a Tweet from Late Night Executive Producer Mike Shoemaker:
"John Mulaney likes to work so this week he officially joined Late Night with @SethMeyers as a staff writer.  I hope he stays for 100 years but I will settle for "as long as John wants".
Good friends Mulaney and Meyers have a history of working together, first on SNL, where Mulaney wrote and eventually produced under Head Writer Meyers (famously co-creating Bill Hader's Stefon character, who went on the marry Meyers on Weekend Update), as well as the IFC series, Documentary Now!, on which both write and produce. Mulaney has also written for Meyers for his various awards hosting gigs.
Mulaney currently has a few stand up specials on Netflix, including New in Town, The Comeback Kid, and Kid Gorgeous, as well as his variety special John Mulaney & The Sack Lunch Bunch. It's unclear just how long the comedian will be writing for Late Night, but we can assume it will be until he can go back to performing comedy full time.
You can watch John Mulaney's first contribution as a writer for Late Night below, which aired during his recent appearance on the show.