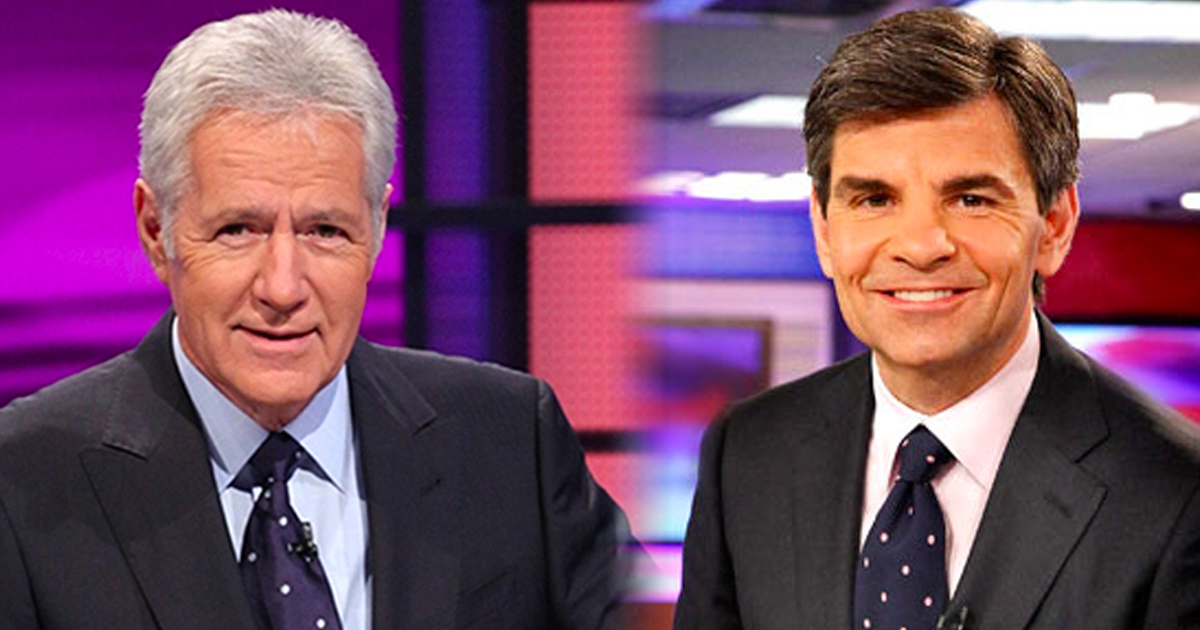 According to The Wrap, Good Morning America co-host, ABC News anchor and former White House communications director  George Stephanopoulos is lobbying to replace the late Alex Trebek as the host of Jeopardy.  Trebek, who hosted the fan-favorite game show for almost four decades, lost his battle with pancreatic cancer this past weekend.
Trebek was quite public with his fight with  cancer and worked right up until his death. In his career, Trebek  also hosted a number of other game shows, including  The Wizard of Odds, Double Dare, High Rollers, Battlestars, Classic Concentration, and To Tell the Truth. He also made appearances in numerous television series, in which he usually played himself. A native of Canada, Trebek became a naturalized United States citizen in 1998. He received the Daytime Emmy Award for Outstanding Game Show Host seven times for his work on Jeopardy!.
Alex Trebek's last episode of Jeopardy will air on Christmas Day.