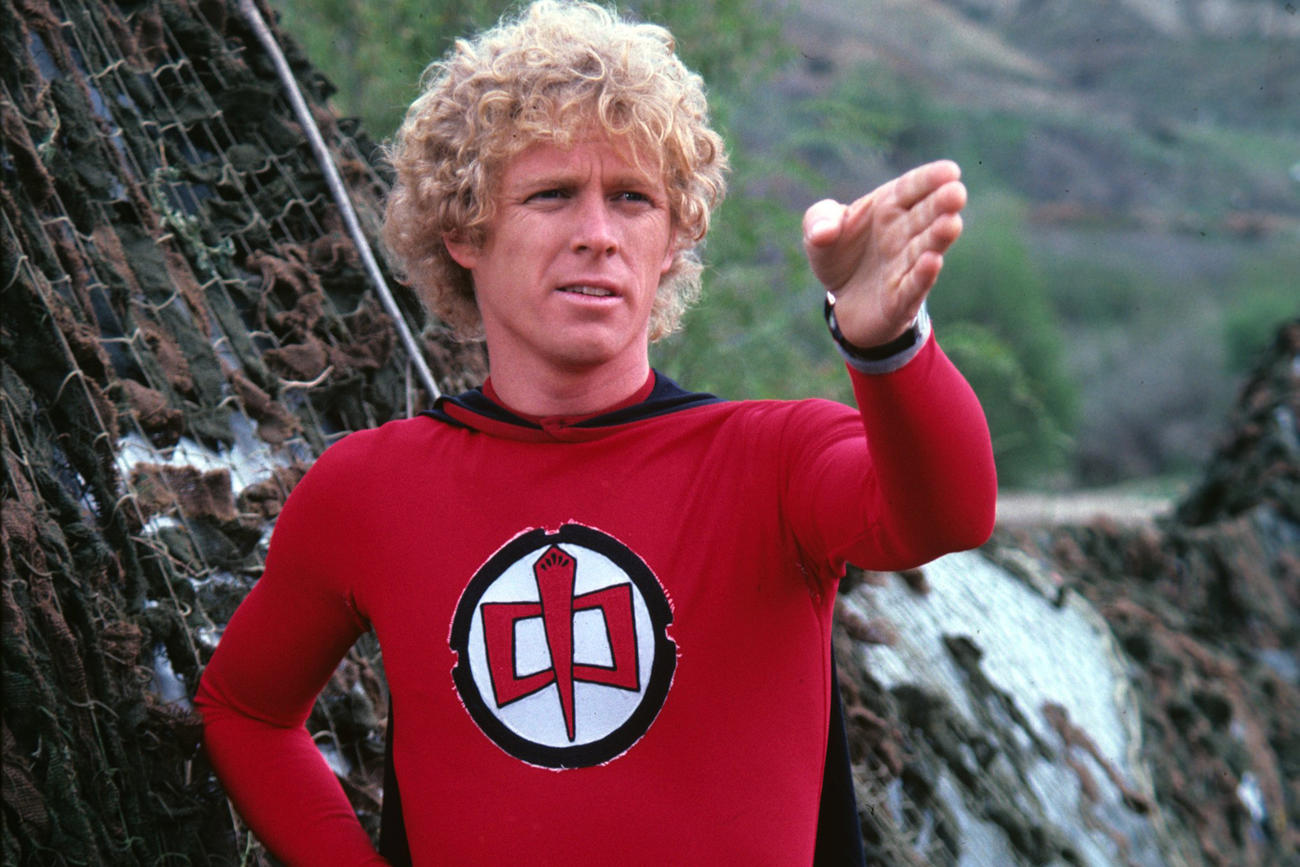 It's being reported that The Greatest American Hero is being rebooted over at ABC.  The early eighties TV series focused on Ralph Hinkley (William Katt), a  good-natured high school teacher who is entrusted with the responsibility of possessing super hero powers after he is given a super suit by an alien space ship (but not before he loses the instructions for the suit). Along with his hard-nosed FBI pal Bill Maxwell (the late Robert Culp) and attorney girlfriend, Penny (Connie Sellecca), Ralph fought crime and stopped bad guys while trying to balance his life as a teacher and boyfriend.
This isn't the first attempt to bring the show back. The cast reunited in 1986 for a TV movie called The Greatest American Heroine, in which Ralph is outed as the hero to the media, and he is given the task by the aliens of finding a new hero, a young teacher named Holly (Mary Ellen Stuart). The show was a backdoor pilot for a new series, but the show was not picked up, Instead the movie was broken up and included in the syndication package as the last episode.
Star William Katt wrote a The Greatest American Hero comic book mini series in 2008, which retold the origins of Ralph getting the suit, though that's as far as that incarnation of the story got. Most recently Fox was attempting to bring the show back, with Phil Lord & Chris Miller (21 Jump Street, Cloudy with the Chance of Meatballs, The LEGO Movie) , along with director Tawnia McKiernan (daughter of original series creator Steven J. Cannell) on board to produce, though that never got off the ground.
Look, we're not opposed to a reboot. We're not even totally opposed to gender swapping (though it wouldn't hurt to write something original featuring strong female leads), but The Greatest American Hero remake is being described as being centered on a 30-year-old Indian-American woman named Meera, whose only discernible talents are drinking tequila and singing karaoke, which sounds as if it's going to be the Bad Moms or Bad Teacher equivalent of a superhero story, which in itself isn't a bad idea. But if that's the case, write an original story with that  theme, rather than drag the original series through the mud. The Greatest American Hero, despite reeking of formulaic 80's television and suffering from horrendously dated special effects, was an incredibly well written show with very likable characters and brilliantly smart and snappy dialogue, particularly from Culp's Maxwell. The fact that Ralph was a put upon every-man dealing with the responsibility he didn't want was a big part of the show's appeal, so already making the lead a boozy nobody seems like a big misstep.  Just leave the original series alone.