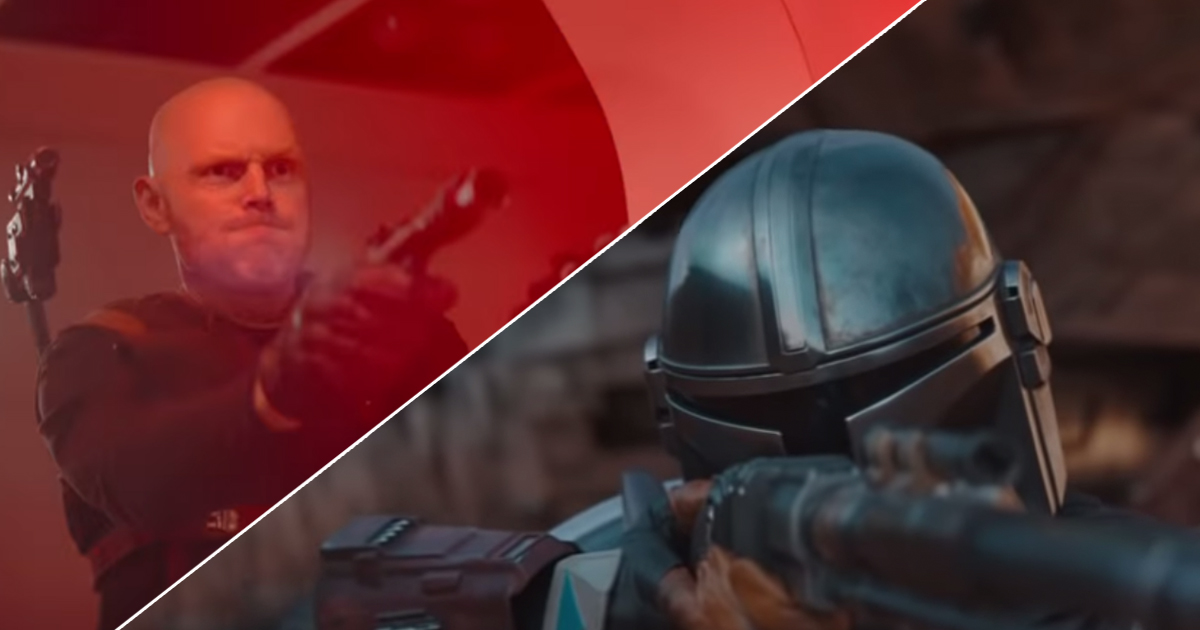 The second trailer for Disney's The Mandalorian was released,and with we get a shot of comedian Bill Burr's bounty hunter character, blasters a blazin'. You can see Burr at the 1:28 mark, which shows him firing two blaster pistols, plus an automated blaster on his back.
Burr has gone on record stating that he's never been a Star Wars fan, but he apparently couldn't turn down the role offered to him personally by Jon Favreau. On a recent appearance on The Rich Eisen Show, the comedian talked about how he landed the role:
"I was never into the Star Wars thing. By the time I saw it I was too old; Ewoks and stuff. I wanted to see Fast Times At Ridgemont High, so I missed the boat. I ran into Jon [Favreau] somewhere, hanging with Mike Binder. I should start giving that guy a commission. [Jon Favreau says to Bill] 'I'm doing this Star Wars thing do you want to do something?' and I'm like 'I don't know, I'm kind of always making fun of it.' And he goes, 'I think it would be funny; I think your fans would get a kick out of the fact you're in it.' And I went in there and they're shooting it like a Spaghetti Western and I was, like, immediately so psyched to be a part of it. You gotta see the trailer."
It looks like we can also expect an action figure based on his character, as he detailed the scanning process on the H3 Podcast. Burr has a handful of pretty decent acting credits under his belt, including Breaking Bad (though as he explained to Eisen, he wasn't able to appear in El Camino due to personal reasons) and voicing his animated Netflix series F is for Family.
The Mandalorian starts streaming when Disney+ launches on November 12th.