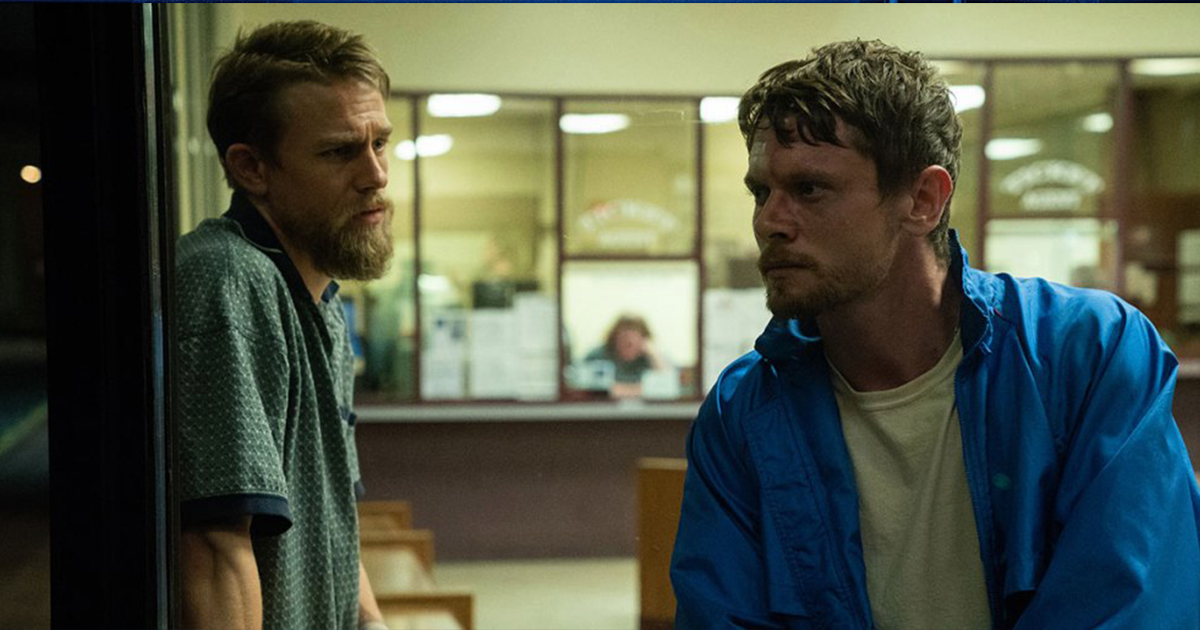 Dreams can be a dangerous thing. The useful ones can lift you to new heights while the fruitless can also weigh you down like an anchor as you sit mesmerized in their allure. Jungleland examines the endless pursuit of the dream of a better life. It revolves around bare-knuckle brawling, but the real fights here are with self-identity. It is a gritty study of family, loyalty, and the aspirations being challenged at every turn told from the perspective of those at rock bottom gazing upward.
The film tells the story of the Kaminski brothers, two very different siblings who have little more than each other as their lives are constantly circling around the drain. Stanley (Charlie Hunnam) is the brains behind the pair, blinded by visions of grandeur – a smooth-talking player who is always looking for his next angle. His plans revolve around his brother Walter "Lion" (Jack O'Connell), a sweet, soft-spoken guy who would never dare question Stanley's goals. Lion's natural bare-knuckle boxing abilities (the brawn) are their ticket out of the rut they were born into and like a self-fulfilling prophecy, perpetuate. While he may be a brawler lacking in the smarts department, O'Connell's performance keeps his heart pumping just below his rough, beaten exterior.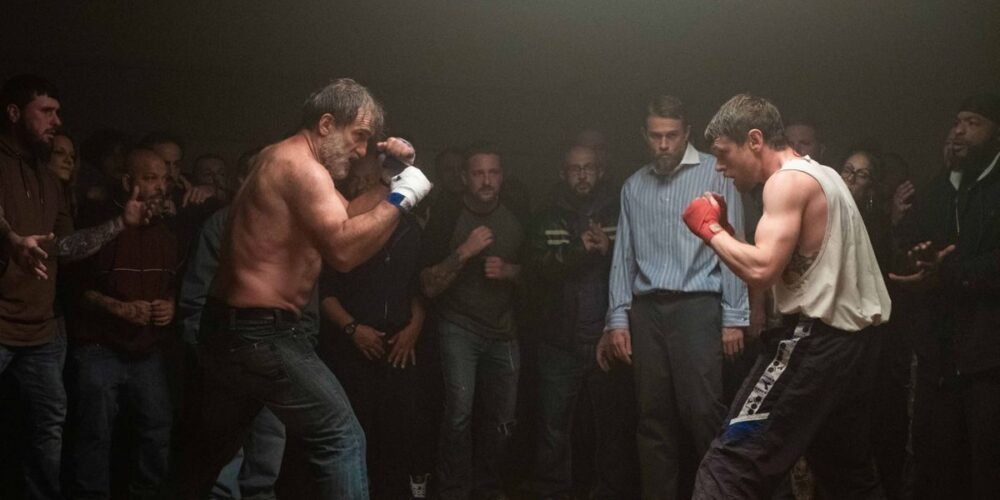 Hunnam gives a gritty and spirited performance. You root for Stanley even as you are left hoping he will come to the revelation that the odds are just stacked too heavily against him. He works on the crowded floor of a no-frills factory job, squats in abandoned houses, and constantly ducks Pepper (Jonathan Majors), one of many people to whom he owes money. Still, he envisions the high life, escaping Massachusetts for California to a life of excess built off of Lion's non-existent brand; a modern-day, misdirected Manifest Destiny of sorts. To make the odds worse, Lion is restricted to underground fights due to Stanley's troublesome ways.
While his brother aims high, Lion secretly has more grounded plans in mind. He hopes to win enough money to get out the bare-knuckle racket. It has taken his toll on him physically and mentally. He wants a simpler, more normal life for them which includes trading in the punishing world of fighting for their own dry-cleaning business. No matter the odds against them, the brothers' blind loyalty never wavers. That is until the duo becomes a trio adding friction to the already disjointed relationship. Sky (a fittingly melancholy Jessica Barden) is a neglected young woman running aimlessly from her own situation. Street smart beyond her years. she sees past Stanley's smooth-talking and points out the cracks in the foundation of the brothers' relationship.
Max Winkler's pacing is measured and patient. Besides an unnecessary visit to Sky's parents and a slightly messy mob boss subplot, he focuses on slowly dissecting the brothers' bond and Stanley's own, somewhat self-destructive behavior. He keeps the tone dour but gilded with hope. The power of the dream keeps rearing its head, dangling the carrot that primes the pursuit of something that may eventually lead to his demise.
The band of misfits heads off on a tumultuous road trip to Jungleland, a high stakes underground fight in Reno: The Biggest Little City In the World. They are ragtag Wizard of Oz (complete with a Lion), searching for a heart, brains, and a home – but plenty of courage. Reno stands in as a poor man's Emerald City. If they ever reach the wish-granting wizard at the end of their road trip, will they ever be content?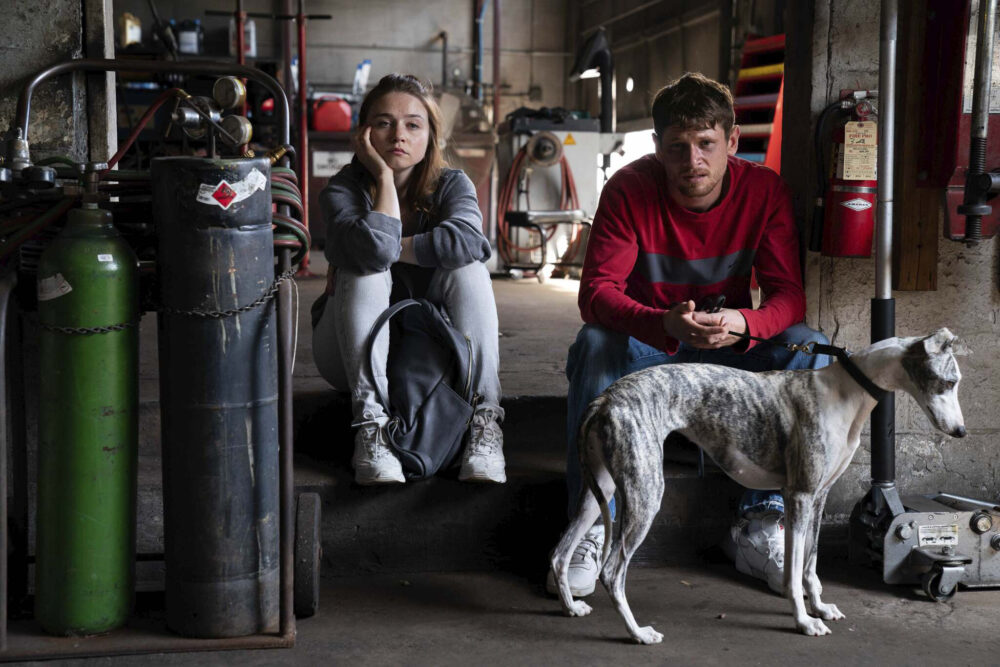 Life has dealt them a crummy hand; they started their lives in a hole instead of level ground. Their struggle to climb out of that hole, legal or otherwise, is often futile. Each attempt only makes the hole deeper, testing the resilience of the audience. In this way, Stanley reminded me of Adam Sandler's Howard Ratner in the brilliant anxiety-inducing Uncut Gems. Every small victory comes at a cost and every loss is gambled on double or nothing. If only he could wake from the spell of his aspirations, stop the hustle, and truly appreciate the brother in front of him – even if for just a minute.
Stanley could have been a one-dimensional character we despise. Instead, the screenplay (by Winkler, David Branson Smith, Theodore Bressman) balances the bleak with hope. They provide a vein of empathy to reluctantly invest in even as he teeters between denial and childlike blind-optimism. While we see a tornado crashing down on his blue-collar reality he anticipates the rainbow that will soon follow, certainly leading to a pot of gold. Because of Hunnam's ardent, compelled performance, he almost makes us believe it, too. This is the best work of his career. O'Connell and Barden also deliver. Barden is particularly impressive giving a real damaged tenderness to Sky – one that Lion believably gravitates towards.
Do not go into this film expecting Rocky. This film revolves around fighting, but the boxing takes a back seat to the internal battles these characters are facing. Jungleland does not land all its punches, but when it does they have a real impact. None more so than Winkler's perfectly chosen use of a Springsteen tune (not the song of which you are thinking). It connects with the full force of an uppercut punch to the gut. This film is an examination of navigating the American Dream, along with all the false hopes and empty promises that often come with it. Dream baby, dream.
Jungleland is available on VOD, Digital, and in select theaters.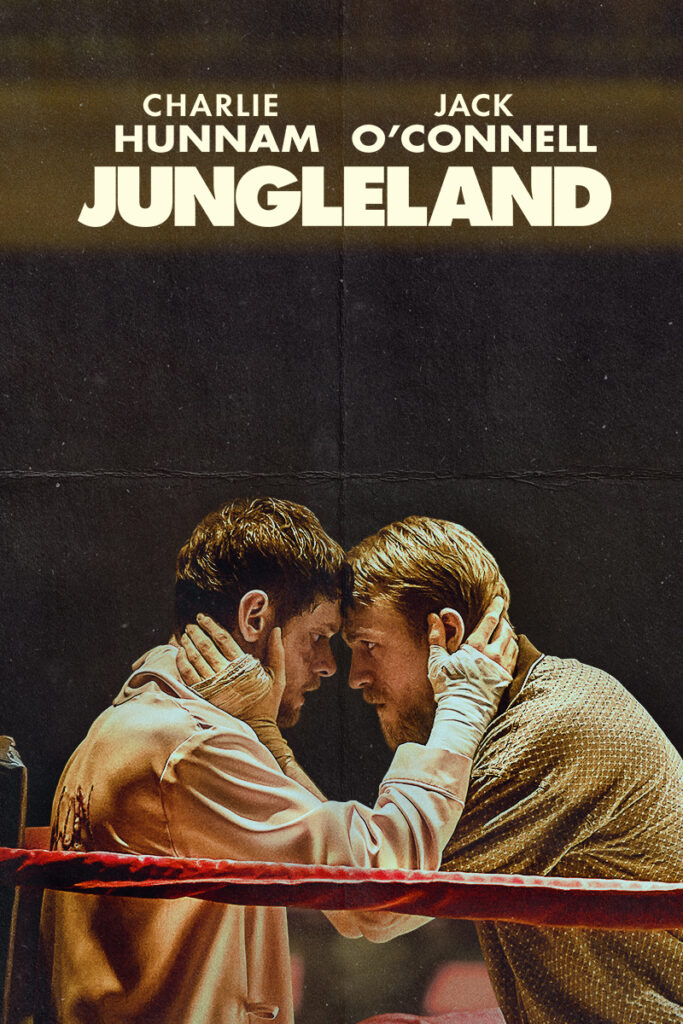 Quick Scan:
Jungleland does not land all its punches but the ones it does leave an impact. Hunnam gives a career performance.