The definition of CODA is, "the concluding passage of a piece or movement, typically forming an addition to the basic structure." CODA is also an acronym which stands for a Child Of Deaf Adults. The film CODA takes those two meanings and combines them to tell a heartwarming story that perfectly nails every note . Some films just have you wrapped around its finger from the opening moments. CODA is one of those films that had my interest and grabbed me by the heart strings from the opening to the very last frame.

It tells the story of Ruby (Emilia Jones), your average teenage girl growing up in a less than familiar world for most of us. She works on her family's fishing boat with her father and brother. Not something you come across every day. She is also the only hearing member of her family. Her mother (Marlee Matlin), father (Troy Kotsur) and brother, Leo (Daniel Durant) are all deaf. Ruby can hear. In addition to pulling in nets full of fish, she also is the family's connection to the hearing community. She is fluent in ASL (American Sign Language) and helps both with the business and personal sides of things. But Ruby has a secret that her family knows nothing about: she can sing. After her high school choir teacher (a wonderful Eugenio Derbez) declares to her just how talented she is, she considers moving away to the Berklee College of Music to develop her singing voice. A decision must be made, follow her dream or stay back and help the family?

Director Siân Heder does an amazing job orchestrating this film. It feels truthful and sincere. The characters are explored in a way that never feels manipulative. It is a family story and the deaf aspect of it is important, but not everything. Through some crafty editing and use of sound, she not only gives you the perspective of someone who cannot hear, she also helps to convey the divide between the hearing and non-hearing world. Also, most importantly, the challenging emotional divide that can come between a parent and a child. It is heartbreaking, and probably not thought of often, but captured here so effectively.
Emilia Jones is wonderful in the lead role of Ruby; she is believable every step of the way. Plus when she opens starts singing – perfection. Actually, the acting of the entire family is spot on here. Heder cast deaf actors (as she should) and because of it the film sings. Matlin, who has proven her acting chops time and time again delivers something fresh. As the son, Leo, Durant also comes through as the child who feels like the overlooked member of the family. But it is Kotsur as the father who landed the film's biggest moments for me. He is superb and had me seconds away from uncontrollable tears. You will know the moments when you see them – they occur just before your eyes well up.

And for me, once those moments started landing (and there are several) it was a very emotional journey going forward. But, in addition to just being sweet and likable, it also has its share of laughs. It balances these competing forces – dramatic, but never too much so; funny, but not to the degree that it becomes farcical causing us to lose our emotional connection. The characters and situations are handled fairly and earnestly. Oh yeah, the music. Jones can sing. And the way the music plays into the film's core makes it all that more memorable.  I am still singing the songs days later.

As a father of two ambitious, talented and free-willed daughters this film worked from several perspectives. What makes it land with so much impact is that there is not a single one note character. Each is well fleshed out and provided some very tough decisions that weigh on them – as parents, children and siblings. I decided that even though there are some mature scenes (mostly played for laughs) that I must share it with my daughters even if it did require me to do a little crafty fast-forwarding. (They loved it too.) I chalk this up to how relatable and universal the themes are that it tackles are. Just watching Jones sing and learn to find her voice will be inspiring to younger audience – it was to me.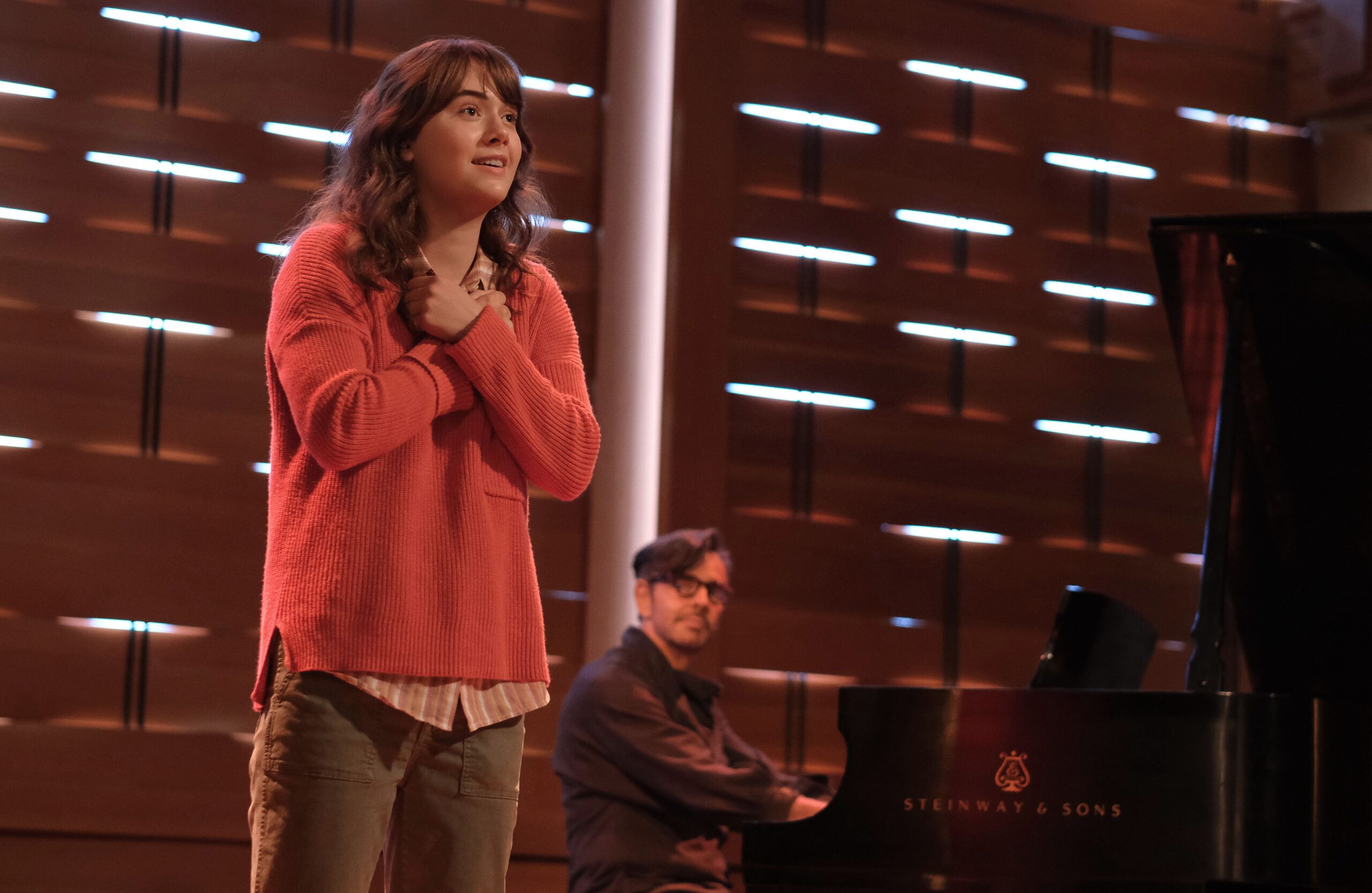 Not only does CODA have strong female central characters, a sweet coming of age story, and is incredibly uplifting – it also provides a better look at the deaf experience. This is important but oddly enough can be forgotten as you quickly move beyond this being a story about a deaf family and becomes a film about a family. I hate the important tag, but here it works because people need to see beyond the deafness to see the people behind the disability.
We do not all have exposure to things like deafness as we grow up. Films like Coda open hearts and minds, tearing down the barriers that are often there when people meet people who are not exactly like them. It is my hope that, if the opportunity arises for my daughters to make friends with a person that happens to be deaf, they will not hesitate – maybe because they watched this film. (Sorry, I talk about my daughters a lot, but I truly believe in the magic of film). It has already started some conversations between us and helped strip away some of the misconceptions. These conversations would probably not have happened without them watching CODA.

With that said, that is just one of the levels the film works on. If you want to watch a film that does not feel like homework, CODA can be that too. The film covers a lot of territory, but never feels like it is. I was wrapped up in all aspects of the story: the family dynamic, the fishing lifestyle and the coming-of-age elements. It feels like a throwback to times when films used to be shared more across generations. 
CODA is the type of film that you want to share with everybody. Is it a perfect film? I can say this, there are some familiar notes along the way, but I also loved everyone one of them. What it delivers is so beautiful and honest at times, I had no complaints. Are you let down when today's beautiful sunset reminds you of one you had seen before? I would guess, no. And the same goes for CODA. It is a beautiful symphony of emotion, family, and heart. CODA is something special.
CODA can be found in limited theaters and on AppleTV+.
Quick Scan:
CODA is the type of film that you want to share with everybody. A beautiful symphony of emotion, family, and heart.