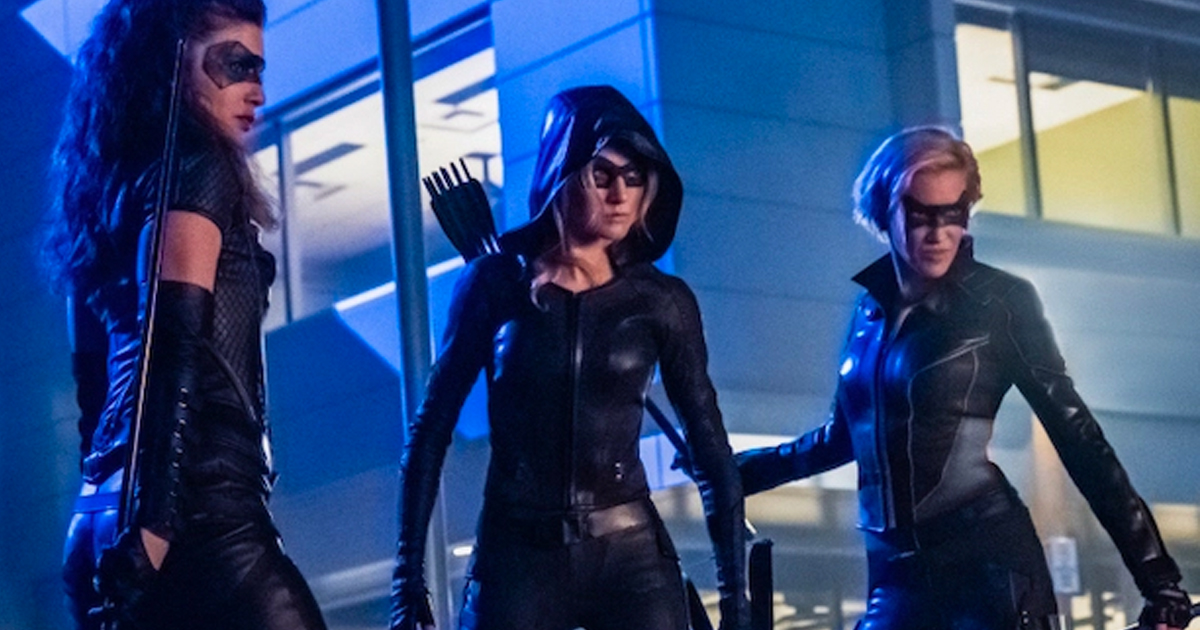 Green Arrow and the Canaries, the proposed spinoff of CW's flagship Arrowverse series, has been passed over by the network.  It was aired as a back-door pilot during Arrow's final season and featured Oliver Queen's daughter from the future, Mia Smoak (Katherine McNamara), taking up the Green Arrow mantle with help from two Black Canaries, Katie Cassidy's Laurel Lance (from Earth-2) and Juliana Harkavy's Dinah Drake.
While Mia's transformation into the new Green Arrow had been part of Arrow's B-storyline for a couple of season's, the second to last episode of the show's final season was dedicated almost exclusively to what would have been the new series featuring the new Green Arrow and the two  Black Canaries. While that means there are no more Arrow-themed series as a part of the Arrowverse, the network still has The Flash, Legends of Tomorrow, Black Lightning, Supergirl, Batwoman and the  upcoming  Superman & Lois.  Supergirl and Black Lighting with be bowing out after the upcoming season, but a spinoff of Black Lightning called Painkiller starring Jordan Calloway is in development.
Those that were looking forward to Green Arrow and the Canaries will likely be upset about the cancelation, particularly because their storyline was left on a cliffhanger, with Mia regaining her pre-Crisis memories and her brother William being kidnapped. With a number of other Arrowverse series still on the air, it is possible we'll see their story wrapped up elsewhere.