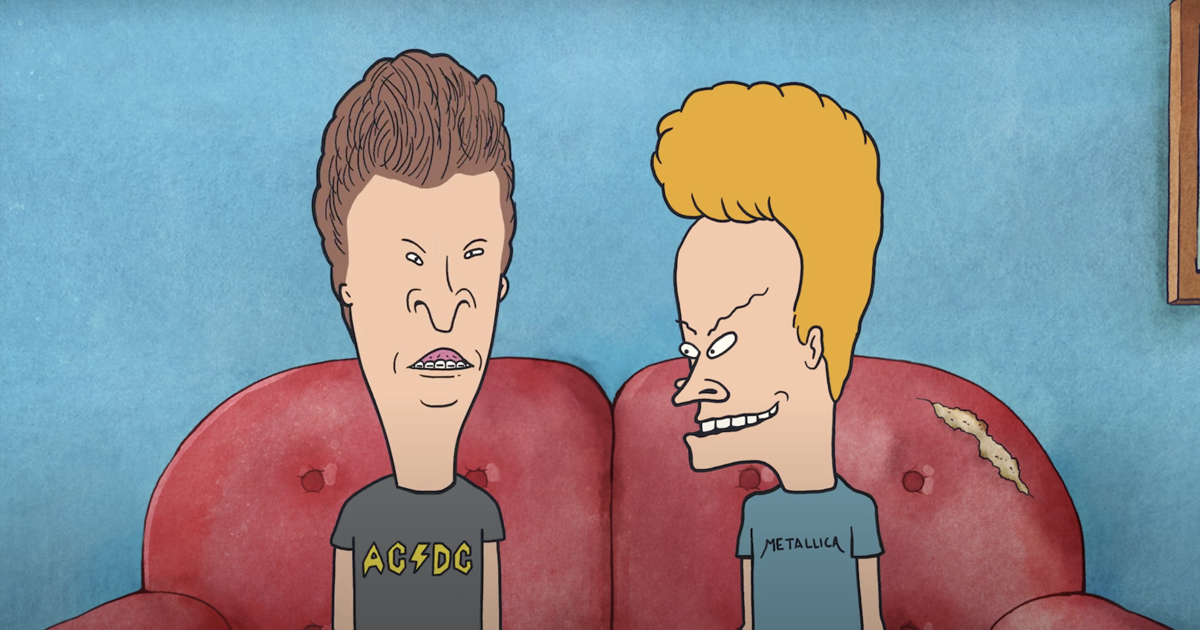 Paramount has released a the first episode the upcoming Beavis and Butt-Head reboot on YouTube. The series will be streaming exclusively on Paramount +, but if you're on the fence about subscribing to the service, this free episode may help you make up your mind. The first of the pair of shorts have the dimwitted duo trying to make their way out from an escape room, with Beavis facing his pyromania demon in the second.
While the two will be poking fun at music videos again in the new season, this time around they'll be taking shots at social media posts as well. Creator Mike Judge discussed some of the issues that come up when securing the rights for these new types of video formats. "It's actually really difficult and a lot of these people are these TikTok celebrities and YouTube stars and they're like 'Oh, I make a million dollars a month I don't need to be on Beavis and Butt-Head'," Judge said. "So it's mostly people who just want to be on the show."
The characters originated in Judge's 1992 short film Frog Baseball, which was broadcast by MTV's animation showcase Liquid Television. After MTV commissioned a full series around the characters, Beavis and Butt-Head ran for seven seasons from March 8, 1993, to November 28, 1997, which received critical acclaim for its satirical, scathing commentary on society. In 1996, a full-length film featuring the duo titled Beavis and Butt-Head Do America was released in theaters by Paramount Pictures. The film features the voices of Bruce Willis, Demi Moore, Cloris Leachman, Robert Stack, Eric Bogosian, Richard Linklater, Greg Kinnear (in an uncredited role) and David Letterman (credited as Earl Hofert). It gained mostly positive reviews from film critics and a "two thumbs up" from Siskel and Ebert. The film earned over $60 million at the domestic box office, a strong return for a film that cost only $12 million to produce.
The series was a launching pad for Judge, who went on to create, produce and voice the hit Fox series King of the Hill, as well as write and direct the films Office Space, Idiocracy and Extract, and produce the HBO series Silicon Valley. He also appeared on screen in films such as Sandy Wexler, The Front Runner and the Spy Kids series.
The new show comes on the heals of the recent Beavis and Butthead Do the Universe film on Paramount+. The pair previously made a brief return when the show was revived in 2011.
Beavis and Butt-Head is currently streaming on Paramount+.