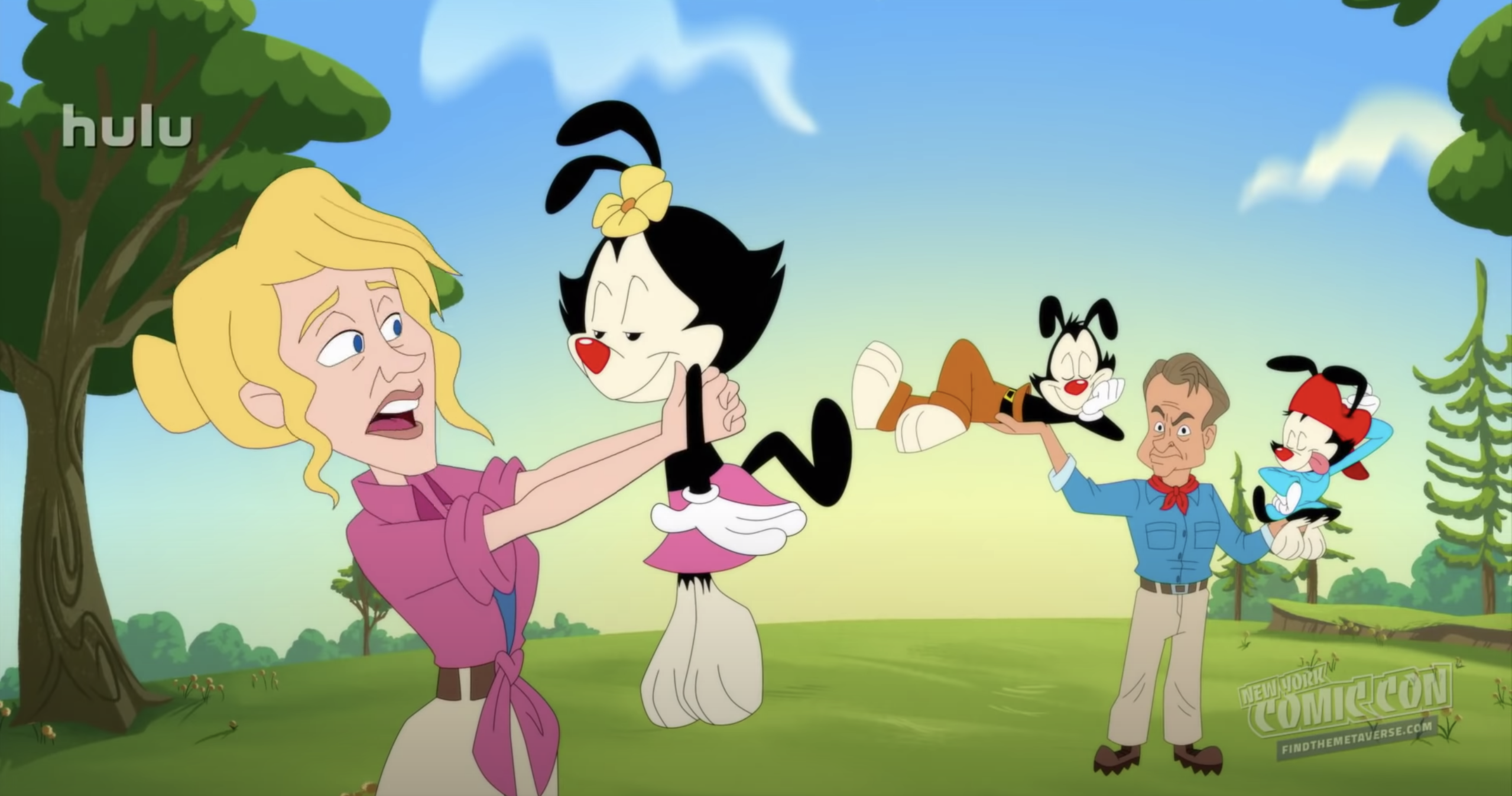 As part of NYCC's  virtual experience, Hulu's upcoming Animaniacs reboot held a Q&A, featuring executive producer Wellesley Wild, co-executive producer Gabe Swarr and voice cast members Rob Paulsen, Tress MacNeille, Jess Harnell and Maurice LaMarche. They also debuted a world premiere clip, which featured a pitch perfect spoof of Jurassic Park, setting up the new series. The half hour panel is below with the clip of the premiere episode at the 18:40 mark. This could not bring us more joy.
One of the most encouraging take away from the panel is learning how absolutely hands-on executive producer Steven Spielberg is, having a say in everything from the initial pitch meetings to the scripts to the storyboards.
Animaniacs will premiere on Hulu on Nov. 20 with a 13-episode season, with a second season is expected to premiere in 2021.