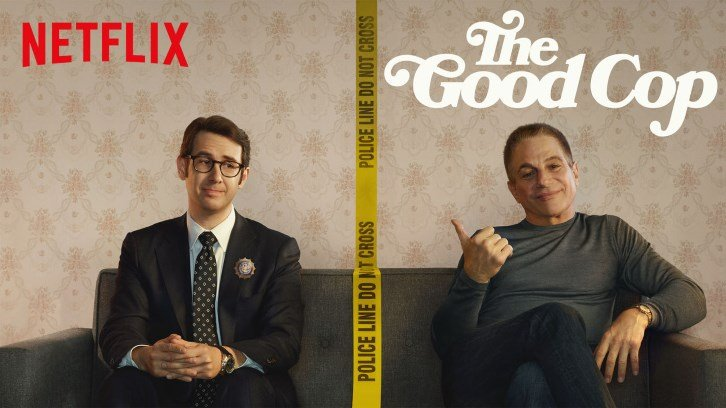 It's a silly procedural mystery-of-the-week cop show, with obvious comical overtones, that clearly takes a direct cue from shows like Monk. Columbo, Barney Miller, and even Psyche, than it does from Hill Street Blues or The Shield. Yet, despite the light and irreverent comical side of the show, and despite some of the cliche tropes, it manages to exhibit a lot of heart and is quite enjoyable.
Josh Groban nails it as the lead, a nerdy by-the-book, do-gooder son of a charming but convicted crooked cop, played perfectly by Tony Danza. They are an odd couple to say the least…Groban's character even has a swear jar by his desk at the police station.
First episode in, we learn there is an unsolved mystery between the father and son, in the form of Danza's late wife/Grodan's mother, who was struck down by a hit-and-run driver. I am certain as the series goes on, we will see the mystery have deep ramifications, and have a need to be solved within the show.
I don't think this series is a better attempt at the mystery of the week shows, but, it IS quite enjoyable to see Groban and Danza as father and son. I am three episodes in, and am fully all-in for the rest of the season. Like I said, it's just very enjoyable.
The Good Cop gets 7 out of 10 Potatoes.

?
?
?