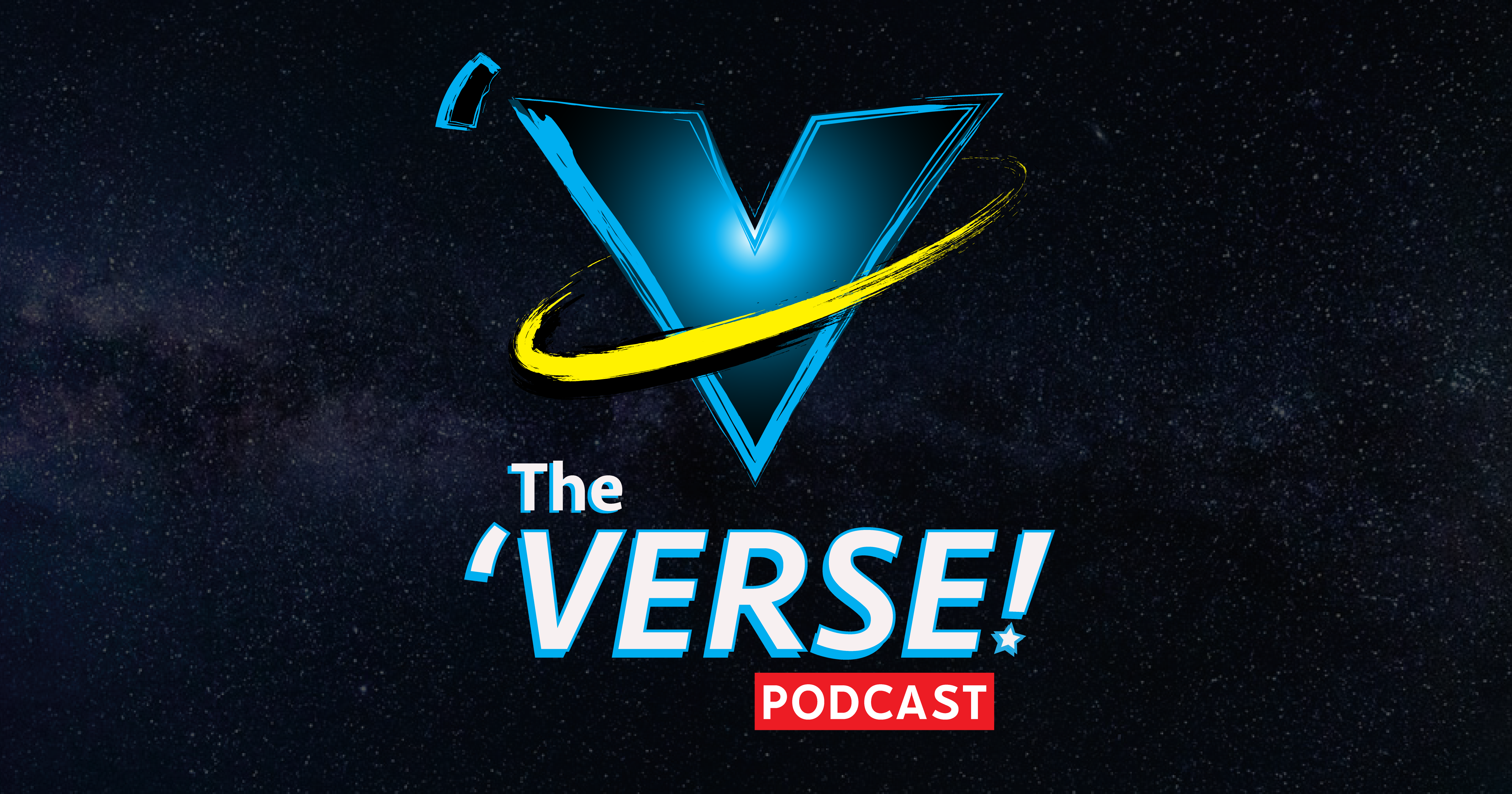 We are proud to announce a new weekly podcast fans of all things Marvel, Star Wars, and beyond need to listen to. The 'Verse!, which welcomes fans both new and established, talks about all the awesome new pop culture content that geekdom cannot stop talking about. We will visit galaxies far, far away and explore the superheroes and supervillains that own your screens. Whether it's WandaVision, The Mandalorian, Black Widow, Invincible, or Loki, we have you covered.
The 'Verse! is accessible enough for new fans who need help connecting the dots but also packed with enough insight to keep long-time fans readily engaged. For that reason, producer and creator, Steven Prusakowski, needed a team of 'superhero' co-hosts who all bring their own unique flavor to the show. We call them The 'Verse Squad. They're fans, just like our audience, here to guide you through all the fun and to bring you into the conversation.
Norm Felker is more than your friendly neighborhood comic book fan. He is well "versed" in a range of different universes. If the team has a question, he has answers. Norm is a wiz at connecting what you see on screen to the mythology and character backstories found in the comics. He half man, half comic books 101 come to life. By the time the show is over, you're bound to understand your favorite heroes a little more than before. He's also a Captain America/Steve Rogers stan.
Bridget Brogan brings an unstoppable super punch to the conversation. She is newer to the cinematic universes but incredibly passionate and learning more all the time. A research and social media extraordinaire, she's ready to discuss all the latest theories and trending topics. Her enthusiasm is uncontainable and you'll hear it in her voice. Bridget bridges the gap between the old and new fans with a fresh perspective on all things The 'Verse! related. If you have seen it online, she probably has too and you'll hear about it on the cast or on our Twitter page.
Lucas Longacre's superpower is his laser vision when it comes to film production. He provides a unique perspective you will not find on other similar podcasts. A seasoned independent filmmaker, Lucas brings years of experience from many positions of the industry to the table. While others discuss what will happen to the characters in the next episode, Lucas is breaking down how the stunts were accomplished, who worked on the episode, and much more. Once a one-time comic book enthusiast, now he finds just as much joy in figuring out how they brought those stories to the screen… and shares it with our listeners.
Emilia Yu is the show's secret weapon. Disguised as your not-so-typical superhero fan, (heck, she has not even seen all the MCU films) – she brings a lot of superpowers to the table. Her fresh perspective can be hard to resist and serves as a great way in for the newer fans of the genre. Even if she's not as well versed in the cinematic universes, Emilia's social justice expertise creates richer conversations that live in the now. She also brings her love of music to discuss the sound of the MCU.
Like The Avengers, The 'Verse Squad was assembled from across the galaxy, or well, at least the country. Each provides not only their own insights but also their wit and humor. Besides our basic show structure everything is fresh, and the conversations are not scripted so they're hearing each others' thoughts at the same time as the audience. This leads to some very engaging and revealing conversations that listeners will certainly love. Also expect some high-caliber guests along the way; the industry professionals who make the series/films, fellow podcast hosts, and other surprise guests who are sure to delight.
As the show creator and creative mastermind (who uses his powers for good), Prusakowski had one goal in mind when he conceived this show, to fill in the hole left in the universe when the pandemic shut down the comic cons, comic book meetups, weekend discussions with friends, and just about everything else. He wants The 'Verse Squad to be the friends and fellow fans you turn to after you watch the next out-of-this-world episode of Star Wars or when that jaw-dropping trailer for the latest DCEU film drops.
We anticipate listeners won't just tune in to The 'Verse!, but will also become part of it. Reach out to us on our Twitter page @TheVerseCast or here on Screenradar.com. Let us know what you love or hate, share your theories and easter eggs, let us see your favorite memes, or just say hello. You can find The 'Verse! Podcast at the following podcast platforms. Now on iTunes!
Choose your favorite, hit subscribe/follow and get ready for an awesome journey through The 'Verse!
Multiples episodes are already available for your listening pleasure.