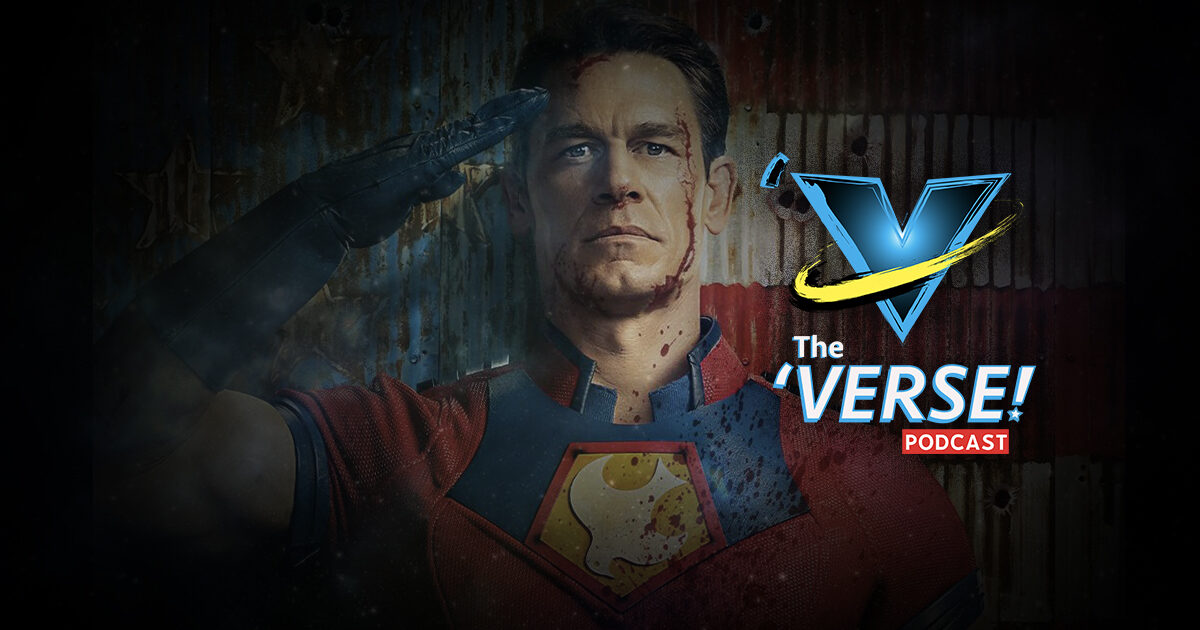 The Squad! continues their fearless trek across cinematic universe near and far with a discussion of The Book of Boba Fett Episode 4 and the first four episodes of HBOMax's Peacemaker. We have a lot of love for one series, and a lot of…something else for the other. Tune in to hear more!
We also cover all the cinematic universe updates you need to know in our news section. As an added bonus we've added an extra helping of salt at Norm for mercilessly murdering one of our own…
Follow us on Twitter @TheVerseCast where we post news, announcements about the pod, and collect listener questions.
If you stick around after the credits you learn the whereabouts of our missing squad member… Lucas! (we're referring to Lucas – not anyone else.)
Subscribe to The 'Verse! at these wonderful podcast locations and more:
See you next time in The 'Verse! Follow us on Twitter, too.