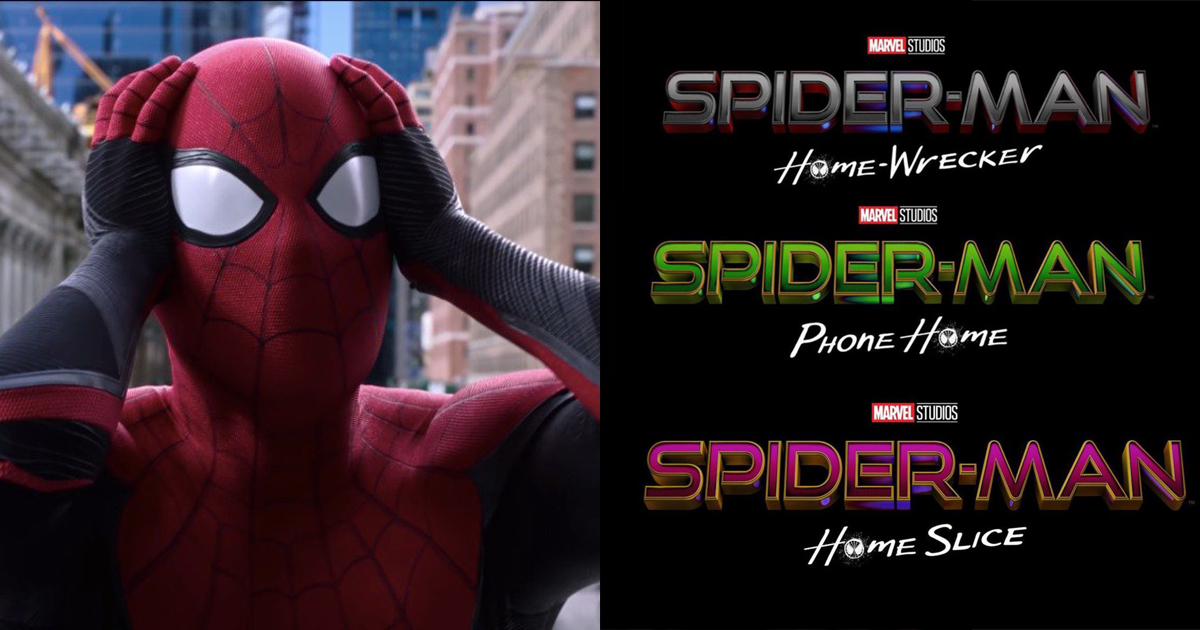 Marvel fans are scratching their heads in confusion as to what is the actual title of Spider-Man 3.
Tom Holland kicked off the guessing game yesterday when he posted on his Instagram, "So excited to announce the new Spider-Man title. Can't wait for you lot to see what we have been up to. Love from Atlanta." The post included an image of what appears to be a shot from the upcoming film followed by a movie poster reading Spider-Man: Phone Home. 
Unless ET is joining the MCU then odds are that title is void. To further confirm the spoof title, around the same time Holland made his post, his Spider-Man co-star Jacob Batalon posted an "exclusive still" from the film and another movie poster. This time the title read Spider-Man: Home-Wrecker.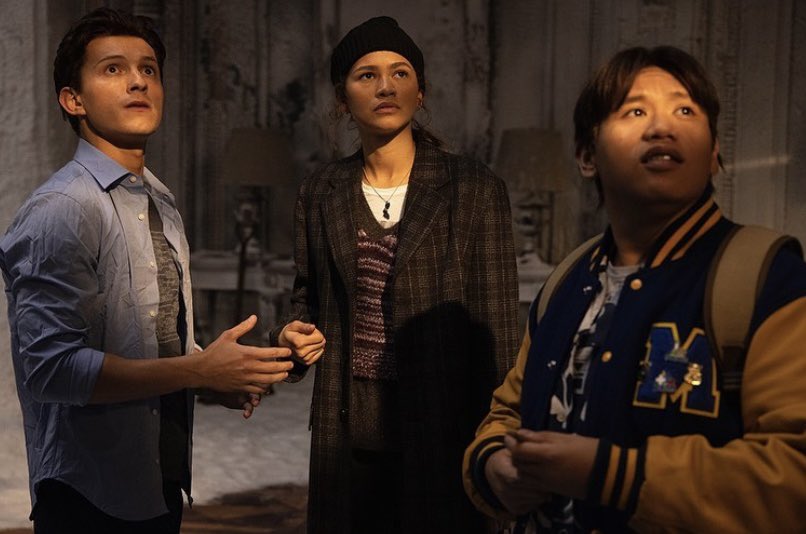 Batalon wrote "We're so excited to share the TITLE of our new movie!! Swipe right for the big reveal!!🤩😝😱 also enjoy this exclusive still from the movie, just an extra gift from us😘"
As if fans weren't whiling enough on social media last night, Zendaya then threw her own poster and title into the ring, Spider-Man: Home Slice.
"So excited to announce the new Spider-Man title," said Zendaya. "So proud of this one…FOS is back!" 
Spider-Man 3 isn't due for release until December 17th, but with three separate titles floating around the internet and casting speculations popping up nearly every week, the hype surrounding the film is at an all-time high.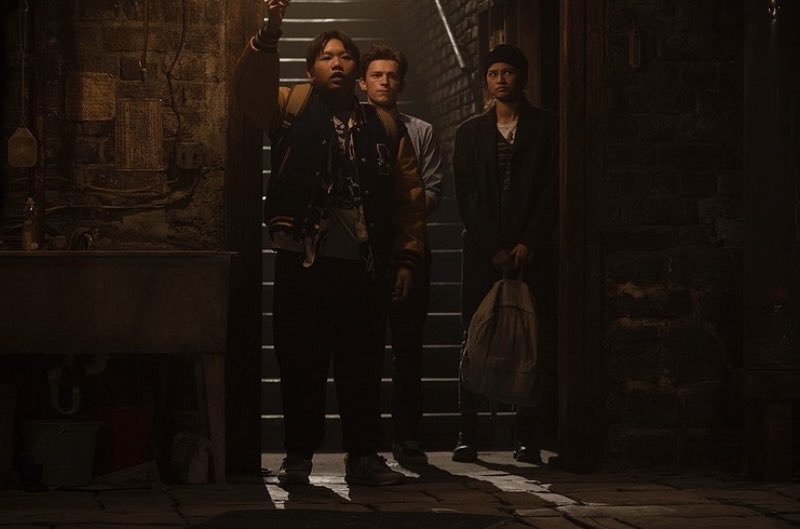 A few weeks ago, Holland told Variety that Spider-Man 3 is "the most ambitious standalone superhero movie ever made." Not only will Benedict Cumberbatch reprise his role as Doctor Strange, but Alfred Molina is expected to return as Doctor Octopus from Spider-Man 2 (2004), Jamie Foxx as Electro from the Amazing Spider-Man 2 (2014), and even Charlie Cox's Daredevil is rumored to have an appearance. 
The most frequent rumors surrounding the film are that Tobey Maguire and Andrew Garfield, former Spider-Man's themselves, will also be appearing in the sequel. Such an appearance may open doors for the concept of a multiverse, or the idea that multiple universes, all exist within the Marvel Cinematic Universe.  Although there is heavy speculation that both Maguire and Garfield will be returning, Holland turned down the idea in an interview on the Tonight Show Starring Jimmy Fallon last night. 
"It would be amazing if they were because they haven't told me that yet and I am Spider-Man," said Holland. "It would be a miracle if they could've kept that from me."
The current Spider-Man has a reputation for spoiling things, especially when it comes to the MCU, so it's very possible the leading man is being kept in the dark. 
Only 10 more months until we all know the truth!