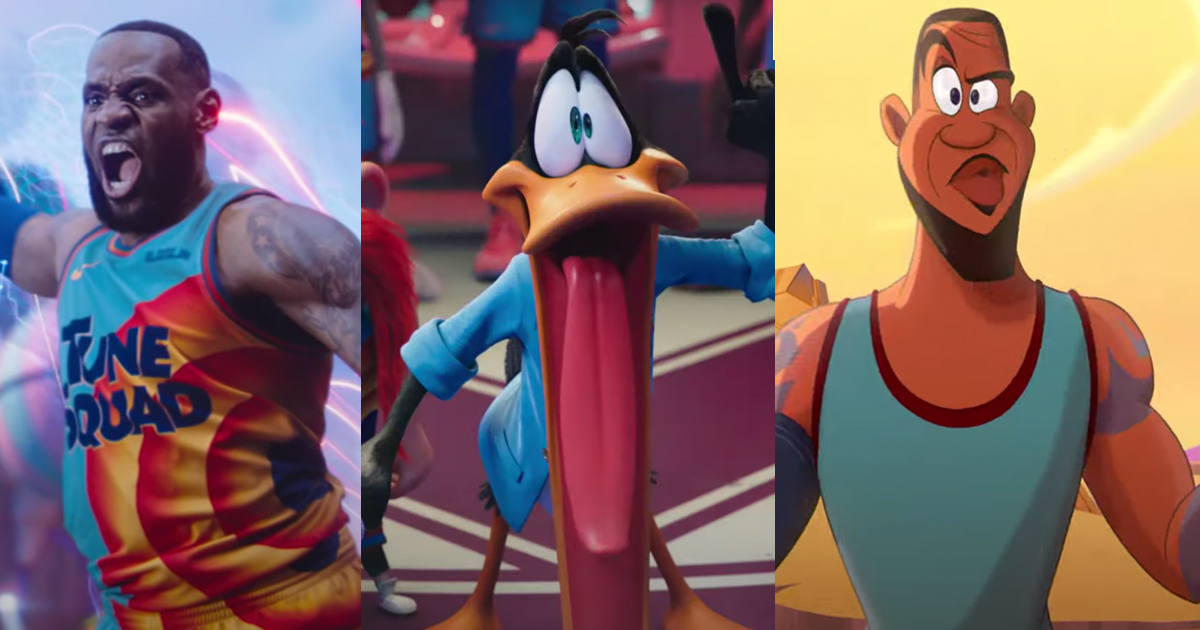 Welcome to the Jam! LeBron James, NBA champion and global icon, goes on an epic adventure alongside Bugs Bunny and his looney friends.
When LeBron and his young son Dom are trapped in a digital space by a rogue A.I., LeBron must get them home safe by leading Bugs, Lola Bunny and the whole gang of notoriously undisciplined Looney Tunes to victory over a powered-up roster of professional basketball stars as you've never seen them before. It's Tunes versus Goons in the highest-stakes challenge of his life, that will redefine LeBron's bond with his son and shine a light on the power of being yourself.
The film stars basketball player LeBron James (who also acts as a producer) as a fictionalized version of himself, along with Don Cheadle, Khris Davis, Sonequa Martin-Green, and Cedric Joe in live-action roles. It also features Looney Tunes characters, such as Bugs Bunny, Daffy Duck, Marvin the Martian, and Tweety (all of whom voiced by Eric Bauza), as well as Sylvester and Foghorn Leghorn (voiced by Jeff Bergman), Lola Bunny (voiced by Kath Soucie), and Speedy Gonzales (voiced by Gabriel Iglesias).
Available in theaters and to stream on HBO Max on July 16, in the US only, for 31 days from theatrical release, at no extra cost to subscribers.