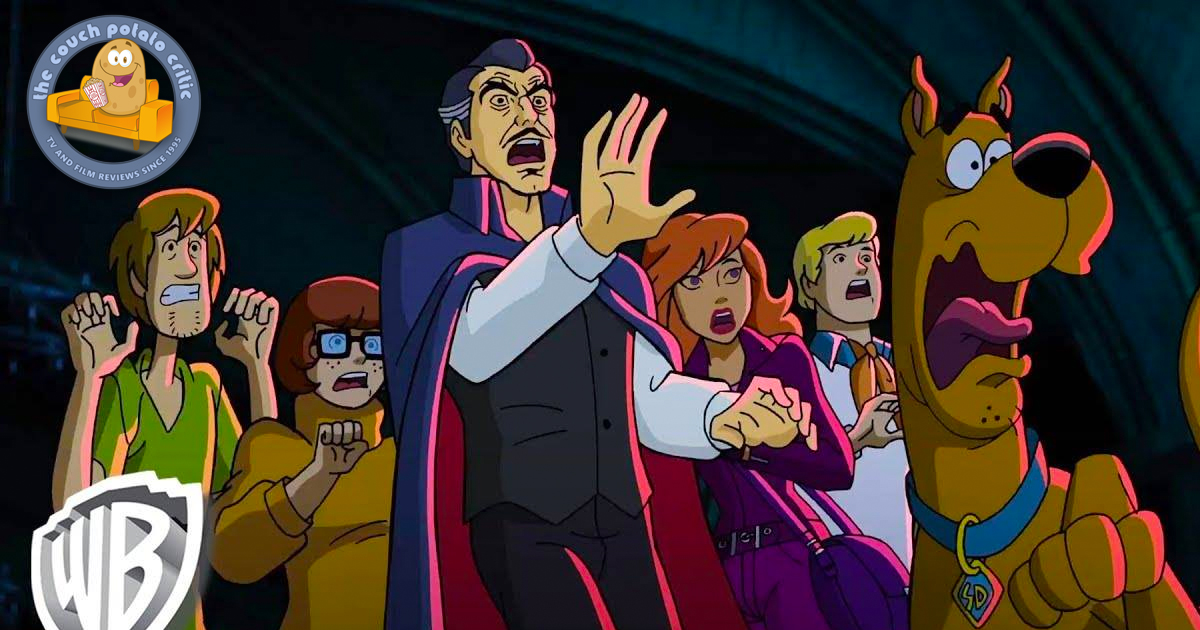 Right off the bat, I must admit that I have been a
Scooby-Doo
fan since I was 5 years old, in 1969. I actually grew up on the original show, and, because of my love for the dog and team, I want to say that the two things I am so pleased about with this new film is that Frank Welker still voices Fred and Scoob, and has been doing the voice of at least Fred for the last 50 years. THAT is amazing! The other thing is that Matthew Lillard, who played Shaggy in both of the James Gunn penned live action films in the 2000's, and since has taken over and is still voicing Shaggy. I love his take on the voice originally created by the late great Casey Kasem. So, to say the least, watching this new animated film by Warner Bros was pure pleasure for me. I admit it, I am still a huge
Scooby-Doo
fan at 54.
PLOT:
Mystery Inc. have retired from solving crimes after they botch a case. But when Vincent van Ghoul contacts them about an unfinished investigation the gang springs back into action to catch the 13th Ghost, which escaped from the Chest of Demons.
REVIEW:
I love the return of Vincent Van Ghoul, originally voiced by the late great Vincent Price, from the series
The 13 Ghosts of Scooby Doo
(1985), which this film is a direct follow-up to, with famed voice actor Maurice LaMarche doing a pretty spot-on impression of Mr. Price. I love that they revived this character.
I really enjoyed this little animated film. It manages to capture some of the magic and fun of the original TV series by keeping the premise that there are no real ghosts and monsters, just people pretending to be. A premise design to help kids not be scared, but accidentally also helped create a generation of skeptical kids, myself included.
CONCLUSION:
I rate films based off of their corresponding genres, so, compared to other kids movies, this is a pretty darned good flick. Heck, as an adult, I still enjoyed it. So, I happily give
Scooby Doo and the Curse of the 13th Ghost
a solid 8 out of 10 kid sized Potatoes.
Scooby Doo and the Curse of the 13th Ghost
  is available on DVD and digital.