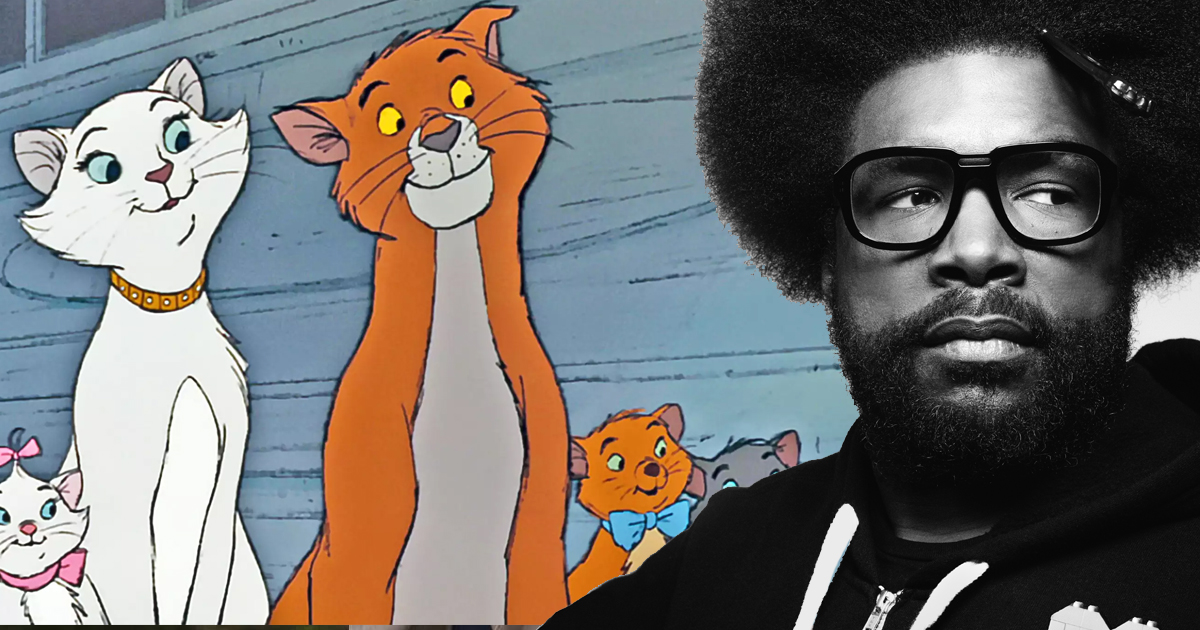 Ahmir "Questlove" Thompson, who won the Oscar for Best Documentary last year for his film "Summer of Soul," will direct a live-action/CGI hybrid remake of "The Aristocats" for Walt Disney Studios. This will be his feature picture directing debut. For the movie, whose story was written by Will Gluck and Keith Bunin, Thompson is also executive producing and in charge of the soundtrack. For Two One Five Entertainment, Tarik Trotter, Shawn Gee, and Zarah Zohlman will serve as executive producers.
The movie is based on the animated film from 1970 about a family of Parisian cats who discover they will receive a large inheritance from their owner. They must work together with a slick-talking tomcat to try to get back home before it's too late when the owner's envious butler abducts them and abandons them in the wilderness.
There is no reported release date.
Source: Deadline